Make your website into an engaging, exciting, selling machine that brings you new clients over and over with these 11 keys.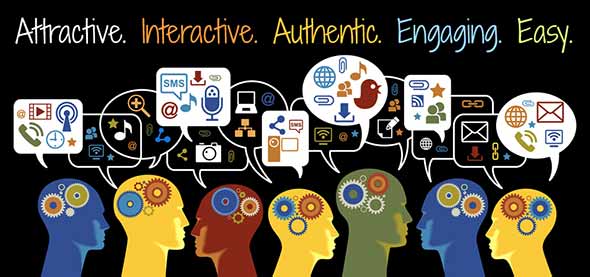 1. A coaching site that works is designed to serve a purpose – for most, that means selling your coaching services.
Creating a website for the mere sake of having one, "because you're in business", is too general a reason. It leads to a site whose sole purpose is to fill a line on your business card – it saves you the awkwardness of telling people your site is "still under construction".
It is better to have a site that supports a more specific intention or result – a bigger reason than just a comfort blanket. And for many new coaches, that means income producing results.
Here are a few purposes for your website that have real merit:
Generate new client leads
Get traffic from search engines
Attract visitors from online discussions
Grow your email list
Engage people in conversation (blog)
Increase followers in your social networks
Secure new referral partners
Get more speaking gigs
A coaching site that works is one with a purpose – a clear purpose. Yes, just like coaching your clients, it's important to determine what you are trying to achieve.
2. It's focused on the visitor so that it can engage them and show them why they should hire you as their coach.
Whatever your purpose for your site, remember that your site is for your visitor FIRST, then for you. Organize your content to engage and serve them – which essentially means helping them towards their goals.
As they use your website, invite them to take small steps that lead them closer to a sale (if a sale is your purpose – again, refer back to #1 when inviting people to take an action).
To be clear, an "action" on your website is a physical, completable step they can take like:
clicking to an article and reading it
commenting on an article (like your blog)
clicking to follow you on twitter (if you're a big tweet)
filling out your contact form to talk to you about coaching
responding to an email you send that has a question
filling out an assessment
For newer coaches seeking clients, the ultimate action is to call or email you to discuss coaching (which leads possibly to them becoming your paying client).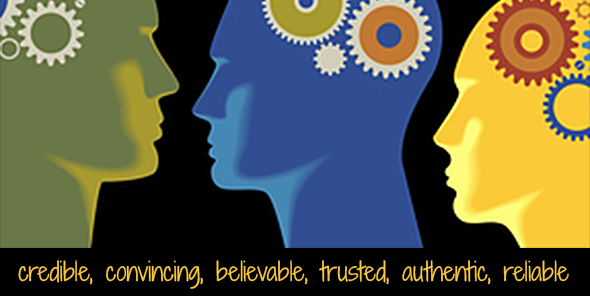 3. It builds your credibility high (like an expert) so that it's much easier to sign them up.
If you've read many of my articles, you'll know that I'm big on the concepts of positioning yourself as a top expert among those in your market. Clients love to work with experts – especially the well-behaved clients who want results faster, are willing to work hard, and are eager to invest (time, money, energy).
Articles, videos, or other web tools that serve (educate, inspire, help) your market, naturally create this, "wow, you're a guru!" kind of image for you.
A coaching website that builds you up nice and high (in their eyes) is what you want. It brings all sorts of opportunities to you.
4. It's also visually appealing and builds you up like a professional coach.
Visually appealing doesn't mean "work of art". It means that it looks clean, crisp, professional, and easy on the eyes. It can look amazing with graphics, but that often requires a larger-than-needed effort.
The things visitors will care most about are that the visuals make sense (e.g. nature visuals and rounded shapes for health coaches, or stronger colors and edges for business coaches), the layout that is easy to understand (e.g. one simple menu) and  the content is easy to access (easy-to-read fonts for articles, videos that run fast and are clear and audible).
When thinking visually, think beyond pretty and think usable. A coaching website that's visually appealing is easy to use and is stellar!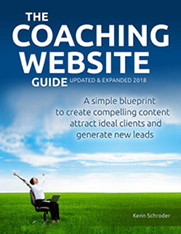 5. A great coaching website interacts smoothly with visitors both (1) selling them on you and (2) getting them to contact you.
For many newer coaches looking to create a steady stream of clients that pay enough to be coaching full time, core tools include:
An email list from which you can grow tighter trusting bonds with prospects, and get clients from to keep your practice full.
A blog that showcases your expert voice.
An invitation to speak with you about coaching them.
A freebie that new people can download to both learn about you and learn about themselves (ideas to help them).
These interactive tools form a basis of engaging people in what you do. It gives you tools to communicate via the Web and email.
I know the idea of "becoming a blogger" or "blogging" can scare people, but try to think of it more as "a way to share your ideas" which can be done by writing or doing videos, or sharing your opinion on other material – or even recorded phone calls with other experts, book reviews, etc.
Find a way to communicate with your market that floats both their boat and yours. Keeping things fun for you will keep you doing it and keep it interesting for them – people love getting materials from people who are enjoying their work.
So, to ensure your coaching website is interactive, be sure to get the tools that help you interact with your tribe (think network or market, but more family-like).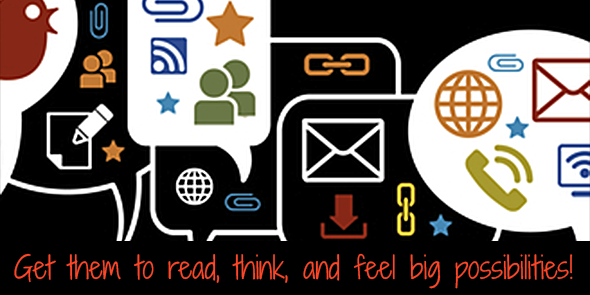 6. It's also incredibly easy to read – vital for your great content to highlight the value you bring as their coach.
I touched on this in #4 on visuals. But it REALLY needs to be emphasized.
I've been doing website reviews for almost a year now on LinkedIn, and one of the biggie goofups is making a site that's hard to read. People won't read painfully presented copy.
It's easy to find how good fonts, colors, backgrounds look. Just look at Google, LinkedIn, or any of your fave blogger sites. See how their copy is presented? Basically:
White background or near white
Dark text, just a shade lighter than black, like a dark grey
Font size can vary depending on font, but 12-14 point is about right today
Headings, sub headings, to break up sections
Not too much bolding, colors, italicizing, underlining, other craziness
Big NO-NOs
Bolding everything
Making everything insanely large
Using too many colors, fonts, sizes
Also, more than a screenful of text is just fine. It's more about the quality of content. If you think you need to keep your content to one screen because "people won't read more" … let me ask you, "Is your stuff worth reading?"
Different situations call for different lengths of page copy. Selling a pricey ebook often requires many pages. Asking people to download a free report might require one page. Have three service programs – separate into three pages.
Given that, true, shorter copy is better – especially if you're being too wordy or boring. There's no right length, just right intentions.
7. It's also very easy to update for the coach. This saves time so that you can add/edit content and improve conversions and ultimately generate more sales.
Something vital to your success, for cost-conscious new coaches doing everything themselves, is that you'll NEED a site that's very easy to manage.
Sorry, but WordPress is not "easy." It was made for developers and designers, and those with some patience and technical ability can figure it out by climbing a short learning curve of a few long weekends.
The good news is that it's getting easier and easier to learn. With a patient trail-guide, then every coach can surely get up to speed fast. While I do recommend WordPress for coaches, I also recommend getting a guide to show you what you need to know (not all the tech stuff) to run your business.
You'll want to be able to do the following things at the very least:
add / remove a page
change copy
insert images
update your menu
email your list
publish an article (blog)
manage comments on your blog
update email messages
edit testimonials
Forget trying to change design structure (like moving menu from top to the left) or changing wording that's embedded in images (like taglines). Let your designer do that.
A coaching site that works will save you time when updating it, save you money as well as you do your own updates, and from a productivity standpoint, there's less time wasting in back-and-forth hoopla.
8. It's also easy to expand (at least for a typical web designer) as your business grows. 

As your business grows, your site will evolve. And your web designer will need to change things up to suit your needs.
Things like adding an ebook, or adding time scheduling software, or even a membership type of service will require you to make some site adjustments.
That's NICE, if the platform (the behind-the-scenes technology) upon which your site is built is flexible, current and supported well to handle your needs – quickly and easily.
Two popular platforms I see coaches using are WordPress and Joomla. WordPress is preferred among coaches and visually-attuned designers. Joomla tends to attract more coder types.
My recommendation would be to use WordPress and keep your site simple. Get the features that you "need" and dodge the "fun ideas" that can make things complicated fast. Of course, knowing what's truly needed now is part of the challenge.
So, to make sure your coaching site is working well, be sure to grow it on a platform that will allow for the future.
9. It's also great for search engines so you can get traffic and add new clients to your business.

No doubt, searching is huge.
Do people search for coaches?
Great question. Yes and no.
The answer is No, in that people generally don't know they are searching for a coach unless they are familiar with the coaching profession. Even so, they are likely to have some of their favorite gurus already in mind. But, yes, as the field grows, my stat research indicates increased search volume on phrases including the word "coach".
The answer is Yes, in that people are seeking "help". They are seeking solutions to challenges on health, business, relationships, etc. So, if you can get ranked high on search engines around the challenges people face, then you can get clients from searches. For example, if you can get found for "weight-loss for children" or "nutrition for children" then you could potentially turn those visitors into paying clients.
So, when it comes to your website, and making it work with respect to search engines, you'll want to think strategically about your phrases and what your market is likely searching on.
Also, technically, some websites are better for search engines than others. This is a bit technical, but the short of it is you want your site's coding to be:
1 – easy for search engines to evaluate (called compliance)
2 – fast loading so that search engines don't get stuck or think it's a dead site
3 – great for end users on various viewing mediums (browsers, devices, etc) so that search engines know your site will run great for its users.
A coaching website that works well on search engines is one that (1) has a good search strategy behind the content as well as (2) is technically sound. If getting traffic from search engines is important to you then you'll want to watch out for these two elements.
10. A coaching website that works must look good on various browsers and devices – both helping you get more traffic and convert more visitors to clients.
A quick look at my statistics showed me the following browser data mainly for laptop computers and desktop computers. (note: browsers are the programs that you use to surf the Web.)
30% of visits to my site are using the Chrome browser by Google.
26% are using FireFox
24% are using Safari
16% are using Internet Explorer
4% other
My stats also say that when it comes to operating systems here is the breakdown:
55% are on Windows (mainly laptops and desktops)
31% are on Macs (mainly laptops and desktops)
9% are on iOS (iPhones, iPads)
3% are on Android (Nexus phones and tablets)
Not all websites look good or function properly across these various environments. And, the environments continually change (requiring attention be paid).
If that isn't enough to worry about, you've got to ensure that your emails (autoresponders? promotions?) view properly too. And when it comes to reading email, not only do we need to think about browser and operating systems above, but also email software like Gmail, Yahoo Mail, Outlook, and others which have their own nuances when displaying email. (Yes, feel free to step outside for fresh air).
A coaching site that works will require continual attention and updating to ensure it presents well everywhere.
11. It's worth the investment – it sells for you.
If you spent 1 dollar on your website and it did nothing for you, that's a wasted dollar.
If you spent $5,000 on your website, and it helps you get to a full coaching business in a year's time and you get to leave a job you hated, that's very well spent money.
Evaluating ahead of time, before you build, is nearly impossible.
However, you can estimate what you might budget for your site by:
Figuring out your income goals
Determining your commitment to reach them
Evaluating your marketing efforts to bring in that income
A high commitment to reach a high income, say 100k, in the next year and for coming years, may be worth investing 20k in your website, marketing, and training, etc.
A hobby-like commitment to gain 2 or 3 clients with no date in mind, will have a very different budget.
Also, on the side of maintenance and updates, you'll want a website that's quick and easy to change – mainly for the routine stuff like adding articles, updating a coaching program content, or rewording your About page.
A coaching site that works is one that works within your budgets, your marketing plans, and your intended outcomes. Get as clear and specific as you can on these things.
The summary
In summary, there are quite a few things going on to ensure you've got a coaching site that works. Getting all these things to work well can be a huge responsibility. If I had to point to one big-ticket item for coaches to keep your site working for your business it would be to be:
Have a clear (as you can get) purpose for your site – both for serving your visitor and for delivering results for your business.
Got all 11 items under control? Got a 12th item you'd include in this list? Share your thoughts below.