Did you know, the second most visited page on a coaching website (second to the homepage) is the About Me Page?
It's probably no surprise and I expect that when you visit the website of a coach, author, writer or guru, especially the first time, you've hit their About Me Page.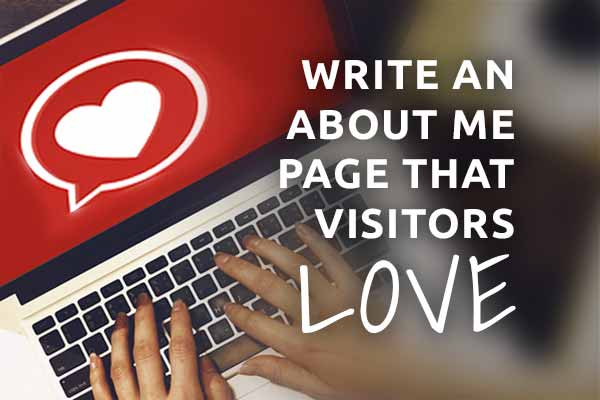 After a quick look at my own website stats and my About Me page is #9 of over 400 pages. That's in the top 3% of pages visited.
Because it gets a lot of attention, it's the perfect place to win the hearts of your visitors.
The key to a great About Me Page is NOT to blab on about yourself, your life and your ideas, but rather that you choose special things to share that excite them about working with you.
In this article, here are three tips for making your About Me Page is a real winner.
Tip 1. Tell them about your big inspiring WHY for becoming a coach.
People care more about WHY you coach rather than HOW you coach or even WHAT you do as a coach.
People love the WHY as author Simon Sinek talks about in his TED talk. Your WHY is what makes people follow you.
Some questions to help you write about your WHY:
What motivated you to become a coach?
What do you love most about coaching people?
Was there a special moment in time when just knew you had to become a coach? What were the specifics of that moment?
What's so amazing about coaching?
What in your life got you to discover coaching?
How did you transition into coaching?
What hard decisions have you made in life to pursue coaching?
Have you had a coach before? If so, what did you LOVE most about your work together?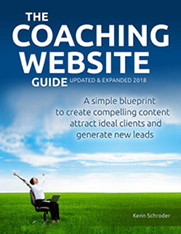 A great About Me Page will win their hearts. A great website will get them to contact you. Learn how to do that in theThe Coaching Site Guide.
Tip 2. Talk about your beliefs and life lessons on your About Me Page.
People love to be around others with strong, positive beliefs. By sharing what you hold near and dear to your heart, you open the pathways to form those connections.
Life lessons are very similar to beliefs and are great for this page as well. People go bonkers for these kinds of personal stories, especially the challenging, life-changing ones.
More ways to share some deep things about yourself:
Tell what's unique about your coaching skills
Share a life experience that helps you coach better
Tell what you believe to be true about people / growth / success
Share a lesson you learned from failure in your life
Also, this willingness to open up shows a confidence and acceptance in who you are which is a very attractive trait.
If you are too guarded, closed or afraid to be human, visitors to your website will respond similarly and resist joining your list or contacting you.
To further harness this power of human connection, I've recently created a longer My Story kind of page, which is dedicated to my career journey. It's here: Kenn's story.
Tip 3. Highlight value everywhere.
When you add things to your About Me Page like your coaching credentials, past accomplishments or published works, take time to point out why those things are incredibly valuable to your visitors.
For example, if you've attended a special training course, like a walking meditation, then explain how this movement in nature brings about a higher sense of awareness where they can find amazing ideas.
A quick story …
A friend of mine, a copy editor, has very poor vision. She can only see things close-up with very powerful lenses. As such, she naturally took to reading and has developed very strong editing, spelling and proofing skills. She points this unique aspect about her and her life in order to highlight her copy editing strength. 
A few examples from clients
In building coaching websites over the years, here are a handful of some rock solid About Me Pages.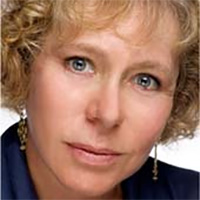 Mary Rosenbaum – I like how she mixes in her recruiting career to build her credibility.
Graeme Owen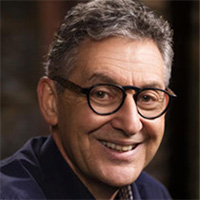 – Great story of how he became a builder's business coach.
Charles Hooper Jr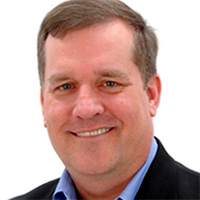 – I like how he highlights WHY his credentials are valuable to clients.
Anna Herremans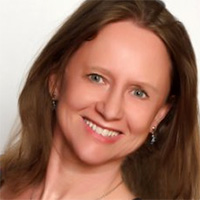 – I like her opening paragraph and how it hits on her target market.
In summary …
While your About Me Page might seem like the perfect place to indulge in talking about yourself, just remember that what your visitors (think: future clients) really yearn for is to bond with you in a meaningful, exciting way. 
Here's more to help …
Here are a few more articles to help you make the best About Me Page possible.
Here's a one-minute, do-now, be courageous challenge to you …
If you had only one minute right now to pick out ONE thing you'd love to share on your about me page, what would it be?
Here are some quick questions to help …
What's one thing you believe deep down about people, life and success?
What's one big thing in life you've done, learned or created that you're proud of? Then think about how that helps you serve your clients better.
What's one amazing thing you love about coaching? That lights you up?
Just post below, if you're courageous – or if you want to practice being a bit more gutsy in life 😉