The New Group Website Program
Get on the list for updates.
Have fun and get your site done with 1-1 website help from me and wisdom of the group. Join this list for updates.
In 17+ years of website design here are 7 things I've found to work best when creating websites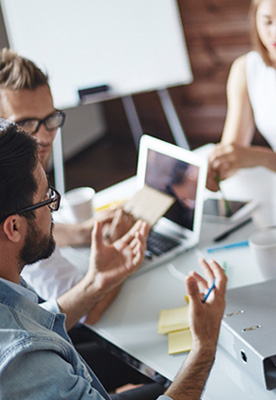 Getting clear on who your ideal client (or niche) is before starting.
Setting a short but doable deadline to stay focused and get it done.
Getting feedback from others for clear and engaging content.
Doing the work with a group for a fun, productive journey.
Letting someone else do the tech / design work while you focus on copy.
Using tools and templates to save time and do great work.
Keeping things simple to start and letting you grow it over time.
To put all of these super duper success moves in action, I'm taking 10 coaches in a group over 8 weeks to launch excellent websites.
We start fresh on Monday, April 3rd
Here's what our week-by-week schedule looks like …
Friday
Are there any tasks for the weekend that need to be done?
The 8 week game plan
Week 1 – Discuss, brainstorm, clarify, and feel great about your niche, target market and ideal client along with a few smaller, initial tasks.
Week 2 – Start drafting key content pieces including Home Page, Work With Me,  Strategy Session Page, About me and my staff will start setting up technical stuff.
Week 3 – Polish up those key content pieces with feedback from myself and the group and start getting some visuals together so your site will be both exciting to read and visually stunning.
Week 4 – It's time to jump into the sandbox and get your hands dirty and quickly learn WordPress and start adding content. Watch your website come to life.
Week 5 – Setting up content can be a force to be reckoned with, and so this week we'll polish up the layout, formatting, readability, and all that jazz.
Week 6 – Next, it's time to get your email list going. Get your welcome message in there and a short email series to deliver some inspiring, insightful content.
Week 7 – We review and polish up our email series to make it stellar. We also test out the site fully, making it all works.
Week 8 – It's party time! This week we go live, share the site with the world, celebrate, and do an announcement to everyone to get things off the ground.
Get group collaboration AND one-on-one website design with Kenn
The two best things about the group format
I've found that sites developed with more advice and feedback from others helps tremendously with creating great content.
It also makes the journey fun as we share our work, encourage each other, and lend a helping hand along the way. Good old human camaraderie.
AND, you also get one-on-one help from myself
Myself and my team will do the website setup, visual design (with your input), and add content.
I will be available by office hours weekly and 1-off calls if things get a little hairy.
There will be an online group that I will facilitate – so we're in touch when needed.
Bonuses
Bonus 3 – Blogging for Traffic Training ($750)
We'll be together for another fun 4-weeks stint to learn how to consistently write great blogs that build your credibility. Value $750.
The Journey Ahead Spans 6 Months
I know your coaching business is very important to you and I'm grateful to be a part of that, to lend support, and speed you along. It's really an honor. Here's what our path ahead looks like over the next 6 months.
Month 1
Website creation weeks 1-4. The fun begins.
Month 2
Website creation weeks 5-8. Get your site launched.
Month 3
Join the Web Mastery Group and get Kenn on Tap support.
Month 4
Blog for Traffic bonus training to generate more leads via blogs.
Month 5
Continued support in the Mastery Group and Support program.
Month 6
Continued support in the Mastery Group and Support program.
Program Fee
If you have a web designer or build it yourself, the fee is $2500.
Create great content that builds you up and excites your visitors.
Get Kenn on board for feedback to make your website perfect.
Enjoy group collaboration for productive support.
Get the strategies that works for coaches who want more clients.
Monthly pay option is like $460 for 6 months (like hiring your own coach)
If you want me to handle site creation setup, the fee is $3500.
Save yourself the time and headaches, and focus on content.
Get one-on-one help for feedback and best practices.
Get group collaboration to make your website excellent.
Create a website made for client-attraction.
Some perspective on fees …
A typical English-speaking, professional designer's fee ranges from 1500-5000.
With me, you'll get that plus group collaboration, content coaching, strategies that work for a coaching business, access to the Web Mastery group, Blog for Traffic 4-week training, and tech support.
Your Next Step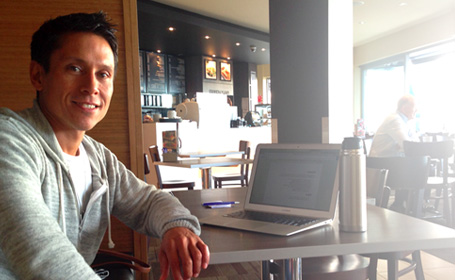 Kenn, I'm super interested!
I've got a sheet of paper with names of people who are rearing to go, and they'll be the first to join the group.
If you want to be considered for the group, just reach me at email hidden; JavaScript is required and we'll meet each other and chat about it to see if it's a good move for you.