Blogging can be a struggle especially if you're a new blogger getting off the ground. The whole technical process can be clunky, creative ideas can come infrequent, and making sure your article is focused on readers can be a stretch for newbies.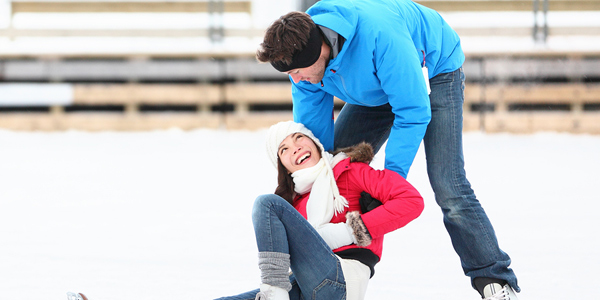 This friction can hurt your marketing efforts and hinder your ability to get new clients. Remember, good blog articles show you're a pro and they get people to follow you around – eventually buying from you.
In this article, I'll give you a simple way to bang out 10 articles fast, covering your weekly blogging butt for two and a half months. I'll call it the Mistakes Method.
Step 1. Quickly brainstorm a common challenge.
Quickly choose a common challenge many of your readers / clients face. Simply think, "What are my clients biggest fears, worries, and stresses?"
For example, one of my clients help men who have been recently diagnosed with high blood pressure. After a quick brainstorm, one of the main challenges these men face is figure how the heck to lower blood pressure as most go home and have no idea what to do about it and most end up going back 3 months later to report an even worsened condition. They get advice like "eat better, exercise, de-stress" but the advice never makes it into practice.
If you're coaching is a bit more general, say you coach people who are in transition, often in career transition. Then one challenge can be "getting over the fears of letting go of a past career."
Step 2. List out 10 mistakes people make trying to overcome the challenge.
Now that you've got the main challenge, list out the 10 mistakes (or whatever number you come up with) that people make when attempting to overcome the challenge. List out the specific actions they take that don't work.
So, with the blood pressure example, a few of the mistakes could be:
Trying to join a gym.
Trying to get up early to exercise.
Trying to eat less food.
Telling themselves to "relax".
Now each of these mistakes will end up being a WHOLE blog article of its own.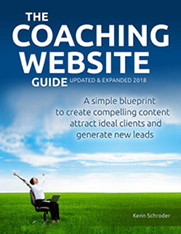 Blogging is FANTASTIC for search traffic and credibility. It's SUPER FANTASTIC when the rest of your website can get those blog readers to click and email you for coaching.
Check out the guide
Step 3. Write ONE BLOG for each mistake.
We are going to write one single blog article for each of the mistakes above. We will take one simple mistake and expand on it with lots of detail to really drive home the article's point.
For example, the first mistake, joining a gym, can be an article about how going to a gym often fails. It can be about a person who hasn't considered other activities that might be more fun like bike riding with his wife, or tennis with a buddy that he or she will actually stick to. Also you can go into matters like gyms being boring, gyms requiring a lot of time, going in the morning is hard if you're already lacking sleep, as well as no accountability measures put in place.
Doing ONE article per mistake is very easy too. It can be done quickly and easily as you're focused on just one thing.
Here's a simple outline for the article content.
Introduce the mistake and the damage it does.
Give tips, keys, steps, and questions for resolving the mistake.
Give examples or stories to highlight your points.
Conclude with the main point of the article.
Invite people to comment on your blog.
(Great place to ask coachy questions and challenge people to act).
Again with my example, the tips could be:
Remove other activities that aren't worth the time.
Make a list of 10 possible activities and evaluate how fun each is.
Find a simple way to quickly start the activity asap.
Get a friend to join you to make it more fun and stay accountable.
People love articles about fixing mistakes and such articles position you as an expert – AND people LOVE hiring experts.
The really great thing about these articles is that you're keeping focused on readers interests. As a result, they'll see you as a catalyst for success. They see you as a problem solver.  They'll gravitate to you.
In conclusion …
Remember that if you're going to commit to doing a blog, make the process as simple as you can to avoid the friction of getting it going. Use this mistakes method to help you get great articles out there quickly and easily!
Some questions for you!
I'd love to know what your blogging woes are. What's slowing down your efforts? Can you think of a common challenge along with 10, 7, 5 or 3 mistakes that people do when trying to overcome it?
I'd love to hear your ideas.