A poorly taken photo is like an ugly suit that doesn't fit right. It hurts your credibility. 
A bad picture says a few things that you don't want people to think when they see your profile or website:
You don't want them to think you were too lazy to get a good photo taken.
You don't want them to think you have no clue how to look like a professional.
You don't want them to think you really don't care about your business and hence, your clients.
A good photo says you care, that your work is important, and being professional is important.
And while your coaching skills and abilities and success stories are most important, looking good is a move to helping your clients connect with you.
At your website, you want clients to feel good about reaching out to you for help.
Have you ever looked at a photo and were instantly drawn to that person? That's a great image.
Let's talk about making that happen in your photo.
11 tips for getting the perfect shot
1. Do a lot of laughing before and during your photo shoot. It helps loosen up the body and bring about a warm, genuine smile.
2. Don't include anything distracting in the background of your headshot. It will distract from your face.
3. For your outfit, consider your audience and the image they'd be drawn to. If you work with stern, busy executives, a clean, crisp suit would be in order. If you help women get fit, then a healthy outdoor look in fitness gear could work.
4. Look into the camera and make eye contact. This makes you look confident and it builds trust.
5. If you're a woman, you probably already know what colors look good on you by just looking at you wardrobe. If you're a man, go find a woman to talk to 😉
6. Professional photographers are a good idea even though they will cost. But if budgets prohibit, you can do equally as well by finding a friend with a good eye and applying tips in this article.
7. Outdoor light is GREAT! A room with a lot of outdoor light coming in will do just as well. When outdoors, avoid direct sunlight by standing in the shade or on the side of a building. Bright light can make you squint and create odd shadows.
8. When indoors, try to fill the room with multiple light sources and shoot without the flash. The flash will often turn short dark hair into mullets or big fuzzy wigs. I suggest getting back outside.
9. Avoid folding your arms which is associated with distrust. Avoid touching your face which is often is often done uncomfortably and makes poor body language.
10. Stand or sit upright but do so comfortably. You can take a few moments to flatten up against a wall but then try to relax your shoulders and breath and smile.
11. Thinking about how you've helped people in the past is a great to bring about a good feeling inside. That will come out in your photo. This 11th tip is probably the best thing you can do.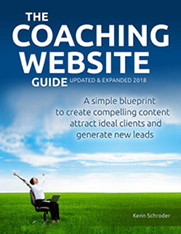 What to wear – 4 tips

Spend some time thinking about what your audience would like.
Are they high school teens needing help with family challenges? They feel comfortable around an office-casual dressed advisor or counsellor.
Are they senior citizens dealing with the financial challenges of retirement. They'd be drawn to a suited professional.
If your clients are affluent, country-club golfers, you will an outfit similar to the kinds of advisors they'd likely hire like lawyers or accountants.
Avoid clothing that distracts from your face like overly bright colors, a weird hat, or a quirky animal pin.
If you are unsure, then have a chat with your clients or people who could be your clients.




Tips if you do it yourself
If you've got the funds, a pro will know how to get you smiling, how to handle lighting, and how to compose a great shot.
However, if budgets prohibit, I wouldn't worry in the least. I've seen super-duper photos taken by digital camera with a friend while applying the advice on this page.
For your website, any recently bought digital camera or phone will likely have the resolution (pixels) to do the trick.
Here are my 5 biggest tips for taking your photo yourself:
1. Take lots of photos. I often shoot 50-100 when helping a friend. And in that, I often find a few real gems. You can easily delete the junk ones. Plus it may take a few minutes to get warmed up.
2. Photos taken outdoors are excellent for healthy vibrant photos. When shooting outside, don't use flash, and stay out of direct sunlight as it causes squinty eyes and odd shadows. Shaded places are better and cloudy days work well.
3. Have your friend hold the camera while standing firmly. Better yet, hold it against a tree or a wall to prevent any blurriness from movement. You can use a tripod (they are cheap) along with a camera's timer as well.
4. If you have access to an image editing program like Photoshop (or an app or camera setting) that allows you to "sharpen" an image, this will help make it look crisp.
5. Do lots of laughing to get into a great mood. They make for super smiles.




Your photo will be used in many places – it's very important!
When you start your business, your photo many only be on your website. But as you grow, it will start to be used elsewhere, such as:
on social networking sites
in your bio on your school's website
in your profile if you submit articles
if you register with any find a coach services
in your materials for your group coaching program or seminar
on your Skype profile
in your listing at your target audience's associations
on materials for any speaking engagement or press packages
Do it right the first time. Your physical appearance highly reflects who you are on the inside. And you're a coach and that's just awesome!




Get the inner mood right, and your smile will be stellar
If you do any meditative, relaxation or focusing techniques to balance your energies, like perhaps the Sedona Method, it can help you release and open up.
It might help to even imagine one of your clients that you feel you coach well, and who gives you that sensation of feel-good helping.
I suggest an upright posture and/or leaning in as in listening. Not slouching, hunched or super relaxed or having fun in the sun.
Also take a lot of pictures. I've taken as many as 50 to find 3 good ones. With digital technology taking more pictures is a snap.




Are you ready to get your professional photos done? What's your biggest takeaway after reading this article?
I'd love to hear what's going on in that busy little mind of yours. Just post below.