William Rapp (his website is here) has a nice site and below is a suggestion with before-and-after images to quickly direct visitors to content that will make them be like, "Wow! This is the coach for me!"
If you want a quick idea to improve your website, then add it to this discussion at The Coaches Support Group on LinkedIn.
If you'd rather not wait and want a thorough look at your website, then schedule some quality time with me here.
Before screenshot …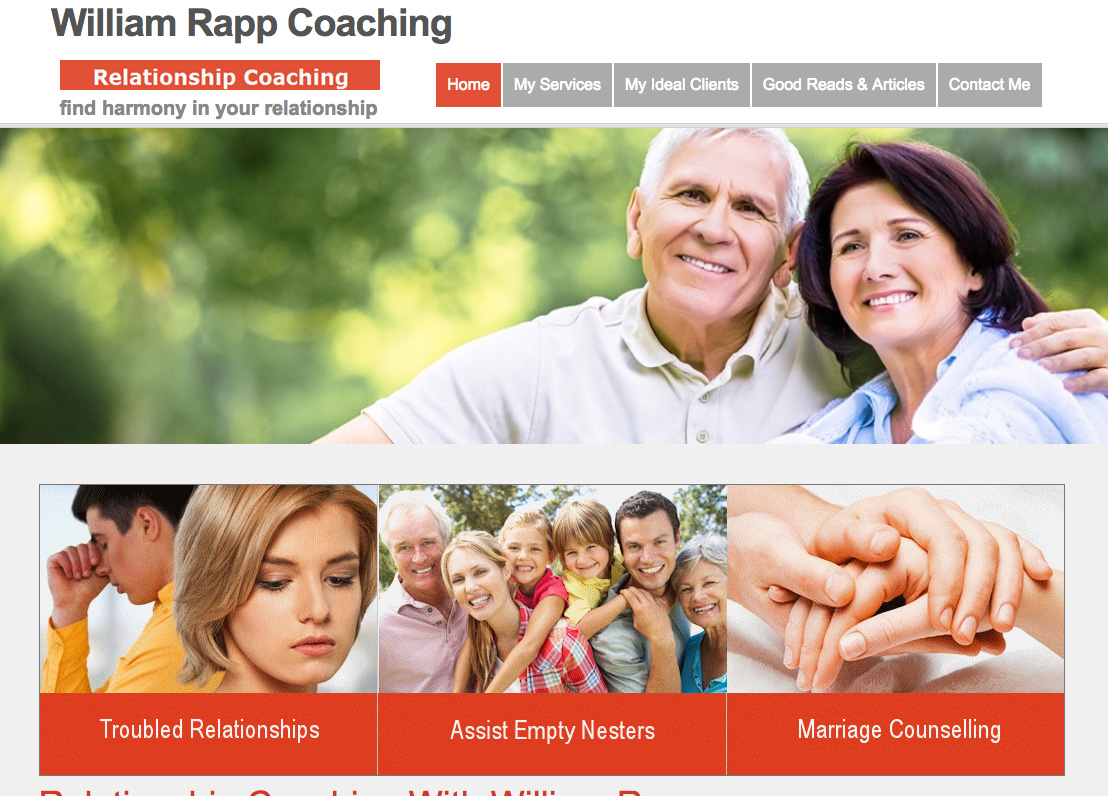 To improve it, I would …
Visually, I like the white and red-orange as it gives it a fresh feel, and a bit of warm fun. Nice.
Also, you have some great images there. Nice too.
Since you've identified key things people seek in those 3 boxes on the home page, I would make links from those to special pages about those specific interests. 
Meet them where they are at and lead them to a page dedicated to that topic – and then to contact you for coaching.
After screenshot …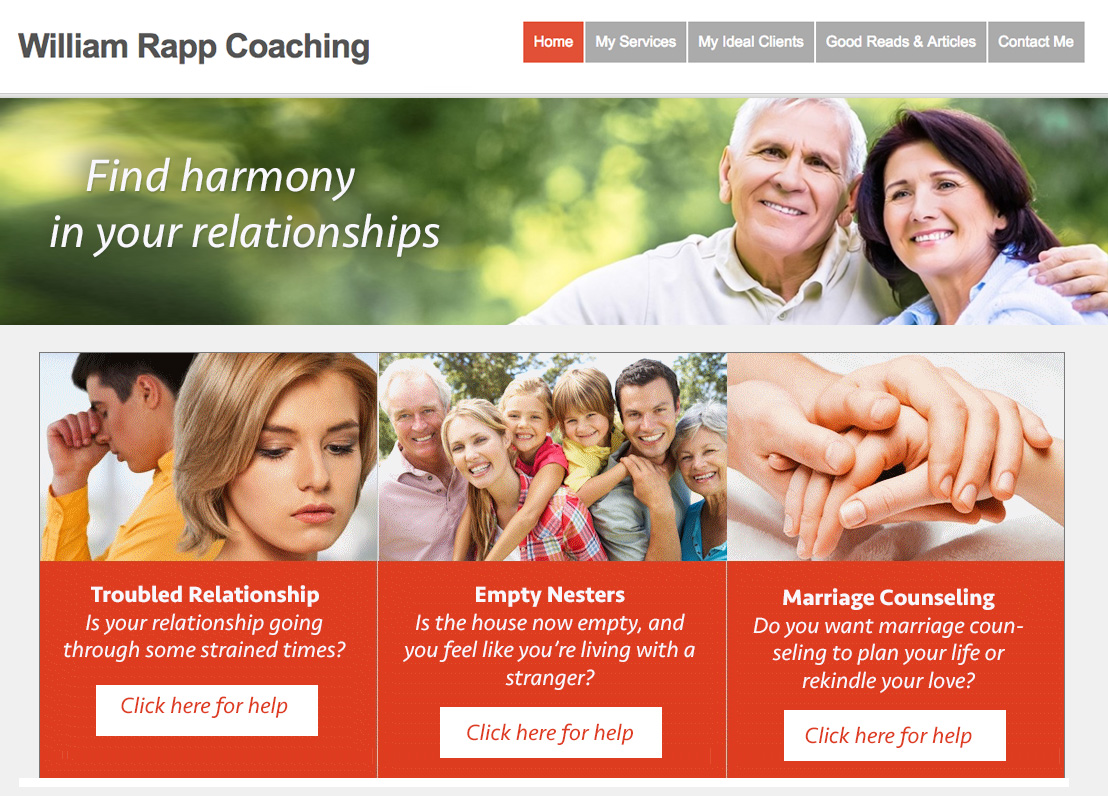 What do you think? I'd love to hear from you. Just comment below.