Build a professional website that clients will love in the course, Client-Attracting Websites
Create a simple yet powerful website to fill your practice with clients.
Build a great website that you'll be proud to share with everyone.
Go step by step with short, simple lessons that fit into a busy schedule.
Create great content from writing  formulas, examples, and feedback.
Rapidly learn WordPress and have full control over your website.
Get plenty of gentle support so you don't get stuck and frustrated.
YES! I'm ready to enroll
Two Special Gifts If You Sign Up Now
I love studious, proactive people! Since you're studying the material I've sent, enjoy these two gifts:
Gift 1 – Save 25%
That's a $500 savings for the basic option below.
Gift 2 – A Kickass Kickstart Session
You get an intensive session with me to focus on your website. A $250 value.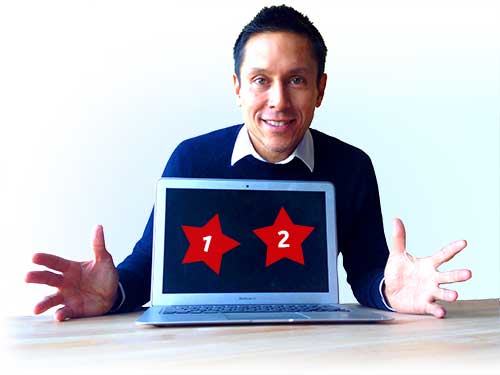 Why do websites take forever to build AND why do 1/3 never make it online?
There's too much to do! From writing good copy, to creating nice visuals, to handling the technical stuff – it can take a lot of time.
There's so much to learn! You may have a few handy skills but to succeed in business, there's lots to learn.
Life is crazy busy! And if you're working full-time, have a family, and eat, sleep and poop like most people, time just seems to slip away.
Failure-to-launch gremlins! Lurking in the computer shadows are critters like procrastination, writer's block and shiny-object syndrome who can sabotage your efforts.
It's easy to get lost in the throes of website creation and never come to that special moment in time called "the launch".
In this course, you get super-simple steps to build a compelling website AND support along the way.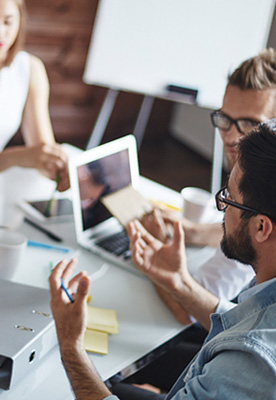 … and why do 90% of websites never bring a single client?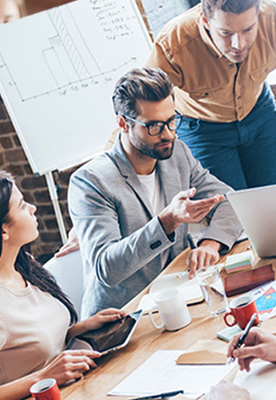 If you do survive the trials of building your website, you're still not in the clear. To have a winning website, it needs to bring in clients. And to do this, you need a good strategy.
Most websites don't work because they are boring, they are confusing, and talk too much about how coaching works. Clients don't get excited about the techniques of coaching.
What clients really want is help overcoming their challenges, making positive changes, and realizing great futures. They want a coach who they know, like and trust to help them do that.
And so, your website needs a rock-solid strategy behind it to grab attention, engage people, win their trust, inspire them, and motivate them to contact you.
In this course, you get those strategies.
YES! I'm ready to enroll
How the course works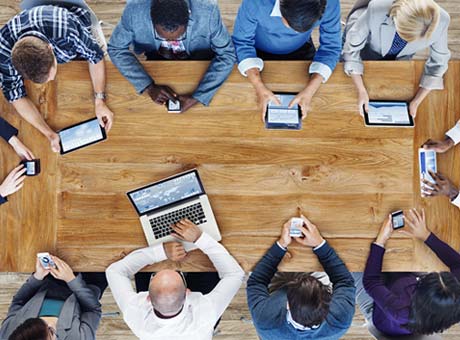 Instead of a fixed classroom hours, you get 20 short online lessons you can do in your spare time.
Lessons have videos, writing exercises, diagrams, examples, and more. Just go one by one until you're done.
You get access to a private Facebook group of students where we share our work and get handy feedback.
I will be with you every step of the way with gentle hand-holding, technical support, office hours, and more.
The Core Message Exercise is a hit with students
Remember, your website needs to be "all about the client", if you want it to engage and excite them.
In the course, you'll create a short, juicy write-up called your core message. With this vital piece established, the rest of your content will be easy to create.
"You helped me make my core message super compelling – one new client fell to tears of joy when she read my website." ~ Mary Franz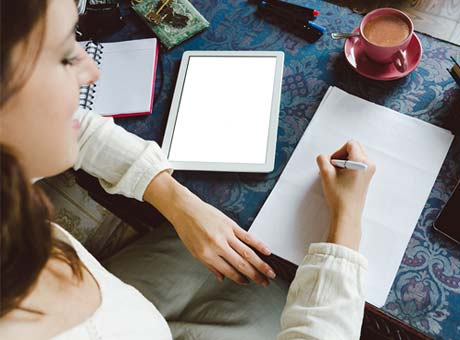 Everyone loves how The Launch Challenge fuels action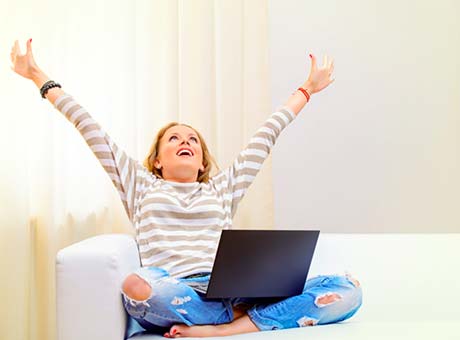 You won't "fail to launch" because when you enroll, you get hit with an adrenaline infusing launch challenge to get your website done lickety-split.
You'll choose a doable deadline, declare it, and stay accountable because everyone is watching.
One of the things I enjoyed the most is having Kenn actively inspire with deadlines. He was available for anything that came up for us individually. ~ Melissa Rebronja
YES! I'm ready to enroll
Here's how the course makes site creation fun, fast and easy …

The Lessons
online tutorials for quick-n-easy site creation.

Advanced Lessons
to expand your website and boost marketing.

Office Hours
on Skype with Kenn each week.
Here are the features your new website will have …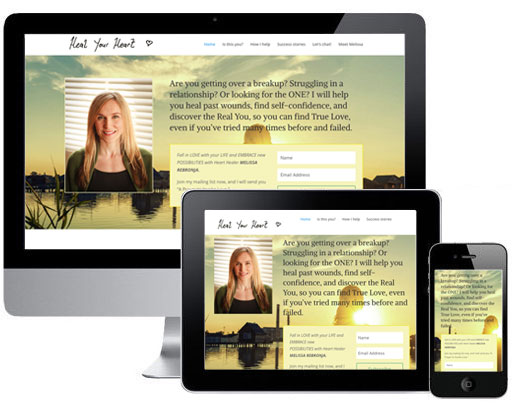 A compelling core message to engage visitors.
A big opt-in box to capture emails.
A prominent call-to-action to generate leads.
Responsive design to look great mobile devices.
A juicy freebie to attract people to your site.
An email list to build trust with subscribers.
WordPress to manage your great content.
A slick, simple, modern theme.
A business email address to look like a pro.
A simple yet catchy domain name.
YES! I'm ready to enroll
Here's a quick peek inside the course …
Here's an example of the marketing power you will have: How to create a landing page fast.
A sample video in the course: How to position coaching from the client's perspective.
What students are saying …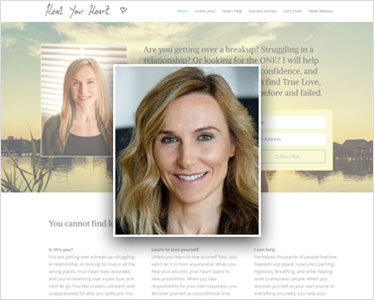 I love this course! It's a powerful combination of everything a coach needs to build an awesome site. The technical is accessible and user friendly. The marketing is beautifully organized in smaller, doable, logical bits. 
One of the things I enjoyed the most is having Kenn actively inspire with deadline and be available for anything that comes up for is individually. I am happy and excited I chose to create my site this way. I highly recommend it to anyone. 
~ Melissa Rebronja, Relationship Coach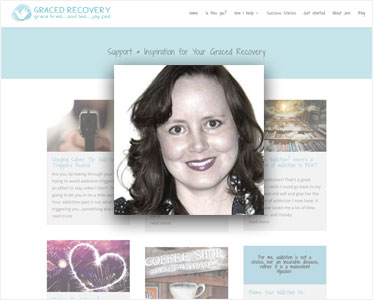 Wow! I got my website up in 30 days. I had been struggling for months trying to get something on WP. I considered paying someone thousands but Kenn came along and showed me, step by step, how to do it myself. Which was awesome because now I have control of all the design and content at my fingertips.
Kenn made something so complicated, so easy. The support from Kenn and our FB group has been amazing, especially with fine-tuning our core message. I am so glad I made the decision to take this course and get Kenn's coaching package (premium). It has truly been a great business decision.
Now I can get on with helping people instead of tinkering around endlessly trying to build a website! Oh and also, I signed up my first client from my website (on a sliding scale). After her free Recovery Strategy Session, she signed up for a coaching package that day. Yay website! 
~ Jen Paradise, Recovery Coach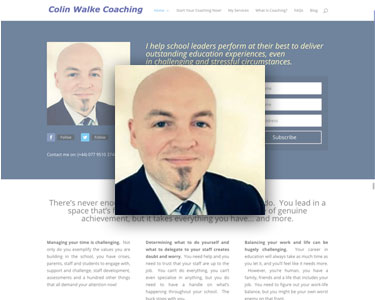 I'm amazed I got it done so effectively! The way the lessons are arranged, designed to be done in dribs and drabs, so it really can fit in with work, family, teething 11 month olds, parents visiting from overseas, a crisis at your partners' work, vomit etc, shopping, cleaning and cooking. I'm a teacher and I know courses and how badly they can be done… this is one of the good ones – friendly, accessible, easy to follow.
The interaction on FB made it a much more community affair. I really liked that we were doing a project together, it really helped keep me feeling that there was something really going on, made it so much more 'real'.
Kenn, you've been so supportive, positive and success oriented. You have not only my thanks, but my long suffering wife's thanks too! 🙂 My site is finally done and done well.
~ Colin Walke, Performance Coach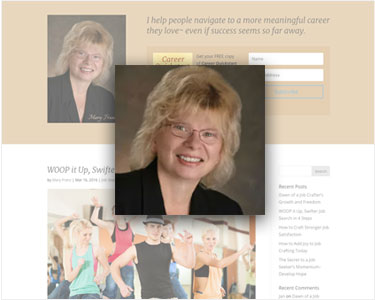 My website was built in 30 days! Got to LOVE that!
The success was a due to … (1) short, instructive videos that I could watch, pause and replicate; (2) a SPECIFIC launch date I committed to and was held accountable to finish and POSTED in FB; (3) fabulous rewards by Kenn for timely completion; (4) Kenn's support by FB, email, posted hours, and he even jumped into my site to get me unstuck and (5) the 1:1 phone times with Kenn to help me make my core message super compelling – one new client fell to tears of joy when she read my website. 
I now have a website that is fresh, modern and simple. But the real amazing thing was that within two weeks after launching, I got an invitation to speak, 2 more paying clients, and new referral source. Thanks Kenn!
~ Mary Franz, Career Coach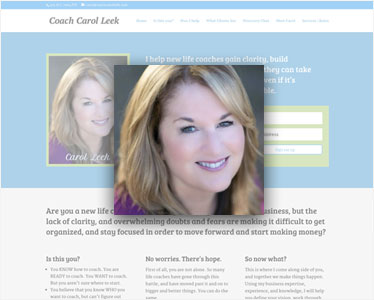 I LOVE this course! When I saw that Kenn was offering this course, I jumped on it! It is what I have been wanting and needing for awhile now.
Kenn makes is easy, fun and the video steps are very clear. Kenn's personality is so real. I can tell he wants the best for all of us when it comes to a great website. Kenn was always there to answer any questions and help when needed. I can appreciate that. 
 And the fb group…how nice that everyone is so supportive. It's just really a good one! That's all.
Well…my goal was January 1 but I actually finished 12 days early! Yay! What a great feeling of knowing that I did this myself.  The only problem was that I didn't want to stop working on it! 
Thanks Kenn for making this course "spot on" just what I needed. Not only was this great for me, but I know for a fact that my clients (new coaches) are going to love it as well.
~ Carol Leek, Business Coach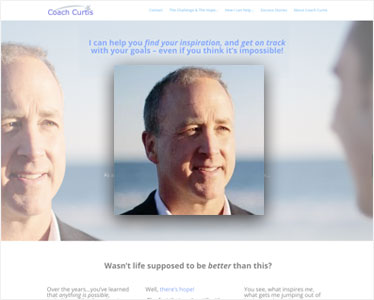 You're gonna have to experience it yourself but – so far – IT IS A YELLOW BRICK ROAD… and the three of us are – literally – skipping along. 
Somehow he's made it simple, easy to create your own website.  I've needed a course like this for a LONG TIME. Loving the videos, Kenn. 
~ Coach Curtis, Life Coach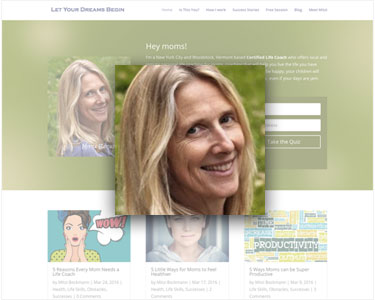 I have to say that the class was AMAZING! I signed up for the Premium edition and it was SO worth it. How far I have come in 5 weeks is amazing.
What did I like about the course? (1) It was so well organized and linear in process – one step at a time. It was never overwhelming especially for those of us not at all technically inclined. (2) Kenn was a great guide, enthusiastic and accessible always – even though he is down under. (3) The support of the FB crew was invaluable for feedback.
Thanks SO much, Kenn, for all of your help. You rock!
~ Mitzi Bockmann, Mom's Coach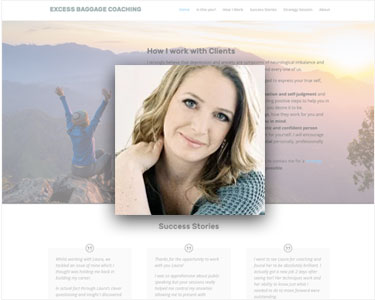 I had procrastinated building my website for months until I found your site! Then, after reading many of your blog posts and articles and after receiving your invitation, I chose to enroll – and I was literally at the point of paying someone to do my website for me too.
The lessons were straightforward and easy to follow, your support was always available be it for feedback, IT issues or getting a little clarity on content.
I launched my website in 30 days as you promised 😀. Seriously from start to finish in 1 month! Kenn, you really helped me see the goal and helped me maintain focus on it. I'm so super excited and I thank you immensely.
~ Laura Baker, Confidence Coach
Common Questions
Who is this course ideal for? It's ideal for you if you wants a smooth website creation journey. It's for you if you want an authentic, non-salesy website you can be proud of. It's for you if your primary aim is to build credibility and attract new clients. You also don't need to be a tech geek, novel writer nor graphic artist.
Can I have someone else do it for me?  Yes. Easy. Simply enroll and let your designer do the lessons while you do the writing steps. Others have done it this way just fine.
Enroll Now and Save 25%

My 100% 200% Happiness Promise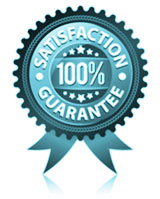 I put a lot of work into making this course a home run for you. 
If you are unhappy with it for any reason, you will get a full refund instantly – PLUS you'll get a personal strategy call with me (no cost, up to 90 minutes) to find you a better plan. I promise not to sell you on anything nor take any offense. Just pure help.
And so, you either build a great website in this course, or you get help to find a better approach.
You could sign up for this course, or try these …
You could hire a professional designer. They cost $1500-$5000. Most don't "get" coaching which causes a lot of back and forth and the project takes forever. Also, without compelling content, these kinds of sites don't generate leads. But they sure are pretty.
Get a monthly done-for-you service. These are often boring templates that come with time-wasting bells and whistles. They do go up fast, however – a big plus. They cost 60-80 bucks a month. What's missing is strategic and content that appeals to your ideal client.
Cannonball in. Pinch your nose and jump into the deep end of website building by grabbing any site-creation tool to "learn as you go" and "hope for the best". Courageous and exciting. But, you'll spend the next year becoming a novice web designer instead of a well-paid coach. Doh!
About Kenn Schroder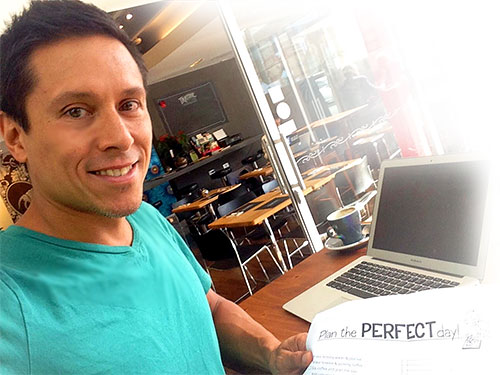 I rekindled my childhood passion of creating on computers when I left my comfy corporate job back in 2001.
While escaping torturous, three-hour commutes and creativity-killing cubicle life, the new adventure as a hip web designer brought its own challenge – a little monster called marketing.
With much painful trial and error, I eventually figured out how to consistently get great clients, work from anywhere, and earn a good income – doing work I love!
Ready to move your dreams along?
YES Kenn! I'm ready to enroll
More Student Feedback
I couldn't have done it without your course, Kenn! And the amazing part is, that it didn't actually take that long. I'm delighted! With your short video trainings, that walked me through each step of the way AND gave me great marketing strategies to design my site better. I am so pleased! Thank you!

Lisa Lewis
Launched June 7 2016
Thank you for the 2 videos! BOOM!  I have a draft core message, a vision for my logo, colour theme for my website, a small draft timeline of my life that I would like to use on my site and an overview of my ideal client! WOW, who would have though 2 videos and 2 hours of focus just allowed me to create all of that. Seriously, thank you Kenn!

Nicole Kolb
Launched October 10 2016
After 3 attempts at outsourcing, I have finished my website MYSELF! I can now can update it which is totally awesome and will save me time and money! The course was great! I found his videos really clear and easy to follow step by step. Kenn was very calm and cool when I wasn't and really held the space for me. Thanks Kenn for getting me there!

Sandi Smith
Launched Oct 14 2016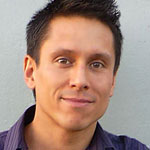 How to use your site to get all the clients you want …
On a personal note, let me share two things to help you:
First, here's what I've discovered about websites and filling your practice with clients …
There are a lot of clients out there. Lots! And they will think an angel was sent from heaven when they finally meet and start working with you.
All you need to do is get out there and help them find you. Yep! They are sitting there struggling, and you need to show up in their lives.
Every day you are not out there telling people what you do is another day you wait for your dreams to come true AND another day someone else stays stuck without your coaching support.
Secondly, I've found that students who launch typically sign up new clients right away.
Having just one paying client can easily cover your costs.
Launching a website that gives you confidence to get out there is infinitely better than staying stuck or creating a website you'd be embarrassed about.
If it's time for some serious action, then jump in the course. The water's fine.
Kenn
Yes! I'm ready to enroll