About
Hey, I'm Kenn Schroder, web designer for coaches.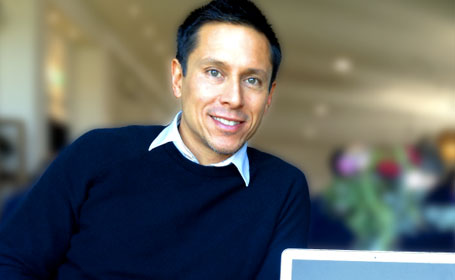 Be it as your designer, you web coach, or both, it's my job is to help you create a professional coaching website you'll be proud of and eager to share with the world.
This website is full of articles on website design, content creation, traffic building, and generating leads.
You'll get practical tips and strategic advice for turning your website into a client-generating machine.
80% of this website is articles for creating a coaching website that sells
15% of this website is tips and tricks I send to subscribers by email
5% of this website is about my offers: the guide, the course, and website design services
I work with professional coaches. They work in the areas of business, careers, leadership, health and relationships. If you're not familiar with the coaching profession, coaches are like advisors, mentors and consultants but use a slightly different approach. The ICF, a major coach training institution, has a nice write up about What is coaching?.
In 2001, I left the corporate world to pursue my passion of "creating on computers". I became a web designer. While it was tough at first, I eventually figured out how to make my tiny business work. I'v been able to travel the world while doing the work I love. Read more about my story.
What I believe about great websites and finding clients
There are more clients out there than you can ever handle. If you've ever coached one person successfully, then you can certainly help more. Many more.
Clients are waiting for you. Clients are out there, sitting on their butts stuck. Waiting. And when you show up in their lives, they will think an angel was sent from heaven.
It's your duty to make it happen. Clients aren't about to hunt you down and beg you to coach them. But they would hire you – if only they knew about you. And so it's on your shoulders to help them discover you.
Help them discover you. Forget about having to do any awkward marketing and clumsy selling. Instead, think about your client-seeking efforts as simply helping clients discover you. Help them find you, learn about you, and connect with you.
And remember, it's not all about you. Bear in mind that every day you aren't taking action to find new clients (get visible, send emails, connect with others, follow up, etc), not only does your business and income suffer, but people out there STAY STUCK and frustrated. They suffer too.
A great website makes this easy. With a website builds your image as a talented coach, that appeals to ideal prospects, you'll be confident and eager to share it with everyone. New clients will soon follow.
Some good reads …
A few of the best … 
On content and strategy (as the two are quite intimate) …
On traffic building …
On WordPress and visual design …
On blogging for coaches …
On getting the job done and launching
The best way to reach me is by email
If you need a web designer, head to the website design for coaches page.
Otherwise, just email me at email hidden; JavaScript is required. I will respond within 2 business days.
If you're social, you can find me at Facebook here, LinkedIn here, and Twitter: CoachingSiteGuy.
Talk to you soon,
Kenn