Website Design for Coaches
I work with business, executive, career, health, relationship and life coaches who want to build credibility and attract new clients. As your web designer, I create your website and provide guidance along the way from 17+ years of marketing online.

What clients say …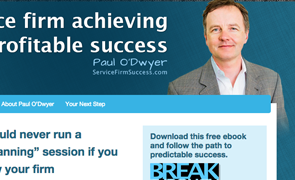 Kenn was very systematic in taking me through creating content, visuals and the website. And not only is he great at extracting information to make a site reflect me and my strengths, he asked questions about where my business is going … And all of this Kenn reflected in the site. That's a very valuable (and rare) skill.  Thank you Kenn.
~ Paul O'Dwyer, Business Advisor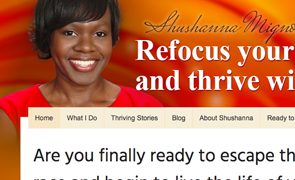 I told you on the call last night that I was happy with it, but now I've spent more time on it, I LOVE it!!! In our work together, the effort to think through content was the most helpful part. A few months ago if someone asked to see my website I was like, "Uhh …" and very reluctant. Now, I'm very happy to send them knowing it reflects what I do and will motivate them to action. The person I sent to it last night just jumped on my list. Thanks Kenn!
~ Shushanna Mignott, Lifestyle Design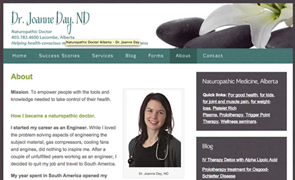 I really liked the BizQs document. It really made me think about my business and helped me really refine my business.The site is exactly what I'm looking for! It's a site that's tailored to my market instead of one that's focused on me… you were very instrumental in moving me in the right direction.
~ Joanne Day, Naturopathic Doctor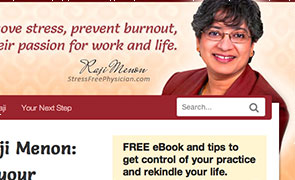 Kenn note: In this project we did nearly all of the project by email due to busy schedules. It's WordPress based with email list, blog, freebie, course, social networks, search engines and compelling invite to generate new client leads. 
~ Raji Menon, Life Coach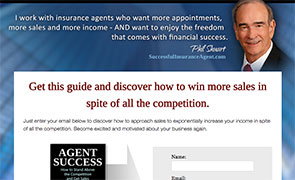 I liked walking through the process of sending out my first email so that was very helpful. I'm still happily swimming in all this. (Kenn note: In this website we setup an email-list capture system to primarily grow Phil's list and nurture relationships by email.)
~ Phil Shuart, Sales Coach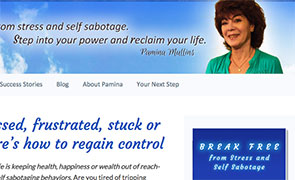 Kenn, the greatest gift for me working with you has undoubtedly been that you just handle it – superbly. Websites are an area I am not knowledgeable about, so to be able to just hand over to you and know that my project is in expert hands and is happening, is priceless.
~ Pamina Mullins, Reclaim Your Life
How we work together

Essentially, we have a chat to get to know each other. We get clear on the outcome (website pages, content, functionality). We put a timeframe to get the work done. We roll up our sleeves and grab coffee. Here are some of the specifics:
After we talk, I'll offer you a package and a fixed fee.
We start with a kickoff meeting to things rolling.
I'll send you some questions ahead time to gather info.
My fees typically range from 2500 to 5k.
I typically work with 1-2 clients at a time.
I aim for focused efforts of a 2-4 week timeline.
We work mostly by email with the next call on the calendar.
I need 5-8 hours per week from you to work on content, and respond to emails.
I give you guides, examples, tools and feedback where needed.
We set deadlines for various pieces to keep us on track.
After we're done, I provide training and support for 3 months after.
More client feedback

He really customizes your site to reflect your style, needs and purpose. I couldn't recommend him enough! ~ Shaunna Menard, Health Coach

Your coaching website expertise was critical for creating a website that communicates what we do in an attractive, logical, and action-oriented way. ~ Debbie Schroeder, Health Coach

I can confidently put the word out knowing that people will be excited to visit my website and knowing that people will get into my marketing systems. ~ Marian Buck-Murray, Health Coach

I am confident that my new site will provide a marketing platform that I can confidently use to forward my goals. I now have a site that I am proud of. ~ Ron Capocelli, Relationship Coach

You really got me to think about the content from the customer's perspective. That was
challenging but now I can see how it makes the website much more engaging. ~ Jeff Rock

Kenn had an uncanny way of interpreting what I wanted and then telling me in terms I could understand, what I needed to make my website effective. ~ Dianne Parker, Business Counselor

I have a mechanism for reaching customers, for them to reach me, and reflect my brand. I've got a system in place to attract customers and manage that. ~ Tim Conrad

When I shared the drafts with my market, the reactions were without question, 'Wow, that looks good! This is really good. This is very focused and clear. ~ Graeme Owen
Two things I hold near and dear to my heart as I build websites:
1. Design to attract. In today's world, I believe it a good move to invite, engage, welcome, and attract clients to you as opposed to hard selling, weird selling or the likes. And so, all the stuff that I put into websites (images, content, calls to action, functionality, new ideas) go through this question filter, Will it engage, inspire, and motivate the client to taking a good-sized action step to getting you a new lead or sale? 
2. Keep it simple. If it ain't simple, people won't use it. Speed, simplicity and usefulness run the web. And so, I aim for less-is-more on a website, often dicing content, cutting out the "debatable items" items so that what we have is great and simple.  Get feedback and improve.
If you want to quickly get your coaching website up and boost your marketing, then tell me more about you, here.