Check your stats. I bet you'll find that the second most visited page is your About Me Page after the homepage.
This is because people want to know, Who is the wizard behind the curtains? Is she good at what she does? Why should I pay attention to her? Is she the right coach for me?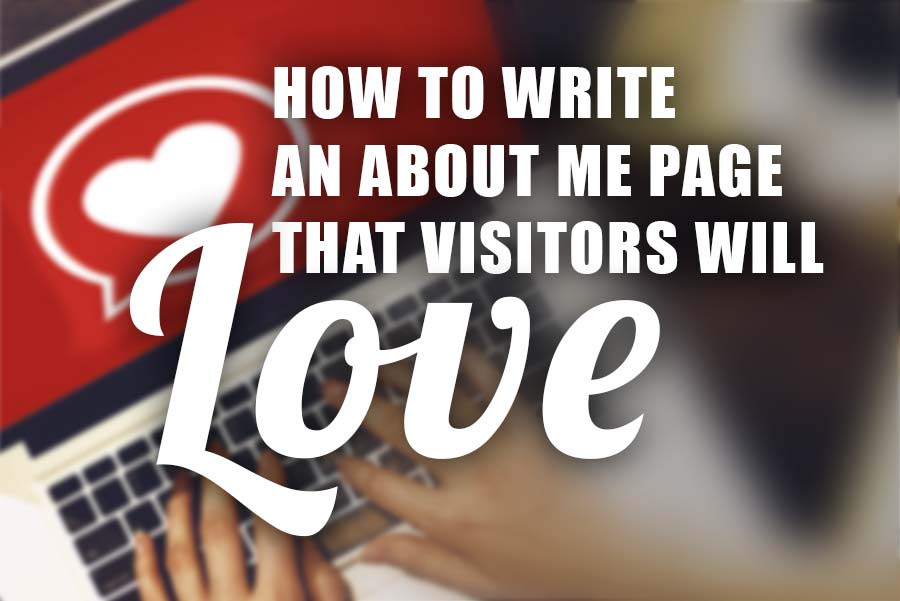 Let's talk about creating a page that'll get them excited about reaching out to you for coaching.
If you can answer these questions in a way that communicates value, then your About Me Page can be a powerful selling tool.
In this post, you'll get my top four tips on how to write an About Me Page that visitors will love. At the bottom, I've got a little comment challenge for you too.
Tip #1. Forget About Yourself and Think About Your Clients
That's right! It would help if you didn't start by thinking about you, your credentials, your pets, or anything else that fascinates you.
Instead, please take a moment and think about your clients. Think about your best, most ideal kind of clients. They are the ones you have to impress 😉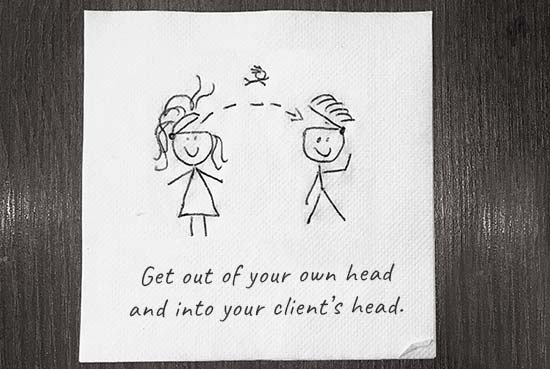 I'd go as far as thinking about ONE single type of client. In usability nerd-circles, this is called a persona. Getting specific will help you think straight, write content, and make your writing cohesive.
KENN TIP: Interestingly, the not-so-perfectly-fitting clients will still like your copy because it'll be easy to follow. The problem in writing for everyone is the resultant confusion, which makes you appealing to no one.
So, which individual that you've worked with within the past year or two would you love to have 10 of as clients?
Who did you look forward to coaching each week?
Who have you made great progress with?
Who was able to pay your fees without fuss?
What's their first name? Remember that name!
Then ask yourself these questions …
What are their biggest frustrations, challenges, and needs?
What do they value in life, work, or relationships?
What have they found most helpful in working with you? Your ability to inspire confidence? Keep them accountable? Get them to take action? Your infectious positive attitude?
What drew them to want to work with you in the first place?
What did they like best about you?
Don't have any good answers? Get a coffee, pick up the phone, and go ask!
Narrow the ideas to 1, 2, or 3 vital points and be ready to hammer them down as you develop your About Me Page.
I love starting an About Me Page with a short write-up about the key challenges your ideal clients want to overcome and the results they want to achieve.
I call this your core message, and it's really the juiciest, most powerful essence of what you do from the client's perspective.
Here's the top of Carol Leek's About Me Page. Carol built her website from principles I discuss in The Coaching Website Guide.
Can you see how powerful it is because she begins with a statement about how she helps her clients, shown here?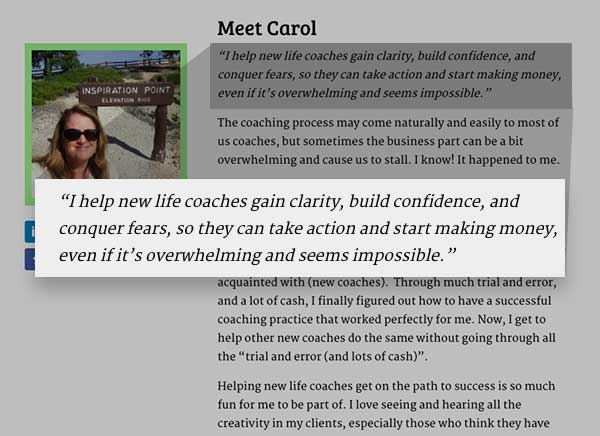 True, she is a coach to coaches — and as such, her message will likely turn your head. But if you look closer, you can see she hones in on confidence. That's a key struggle for her best kids of clients. Obviously, she helps them overcome that.
And so, the first tip to a great About Me Page is to think about that special someone you'd love to coach. This will help you choose and write content that they'll love.
Tip #2. Share Your Big Inspiring WHY for Becoming a Coach
People care more about WHY you coach than HOW you coach — or even WHAT you do as a coach.
Your WHY is what makes people follow you, as author Simon Sinek talks about in his TED talk (this link will open in a new tab). It's a must-watch before crafting your About Me Page.
Questions to help you express your deepest WHY:
What motivated you to become a coach?
What do you love most about coaching people?
Was there a special moment in time when you just knew you had to become a coach? What were the specifics of that moment?
What's so amazing about coaching?
How did you first discover coaching?
How did you transition into coaching?
What hard decisions have you made in life so that you can pursue coaching?
Have you had a coach before? If so, what did you LOVE most about your work together?
Got a heap of ideas written down?
Great!
KENN CHALLENGE QUESTION: Can you tie any of your big WHY ideas align with discoveries about your best kind of clients from tip #1? If so, that can be magical.
Clients love coaches who are excited about their work. Bring out your big, passionate WHY for what you do, and let 'em have it on your About Me Page 😉
Tip #3. Talk About Your Positive Beliefs, Deepest Values, and Life Lessons on Your About Me Page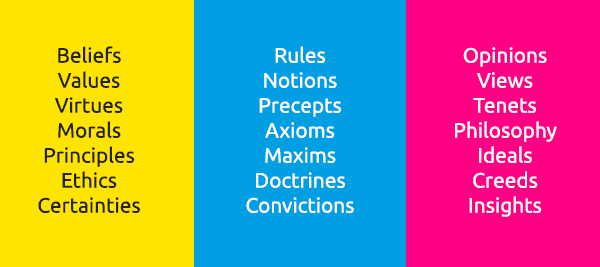 People are drawn to others with strong, positive beliefs and values.
And so, telling stories about tough challenges in life and the lessons learned is also a great way to connect on a deep level with your visitors.
This is especially powerful if you share those beliefs that your ideal clients have in common.
For example, if you are a relationship coach, and both you and your ideal client put family high on the values list, then writing about that will be powerfully bonding.
Here are more ways to share some meaningful things about yourself and bond with your potential clients:
Tell what's unique about your coaching skills
Share a life experience that helps you coach better
Tell what you believe to be true about people, growth, success
Share a story about failure and what you took away from it
Furthermore, sharing deep stuff about yourself shows transparency, vulnerability, and an acceptance of yourself. That's very attractive and helps clients be more open too. Great for coaching.
Being guarded, closed, or afraid will make visitors respond in kind and resist engaging with you — joining your list, posting a comment, or contacting you for support.
A great About Me Page will win their hearts and get them to call you for coaching. Learn how in The Coaching Website Guide.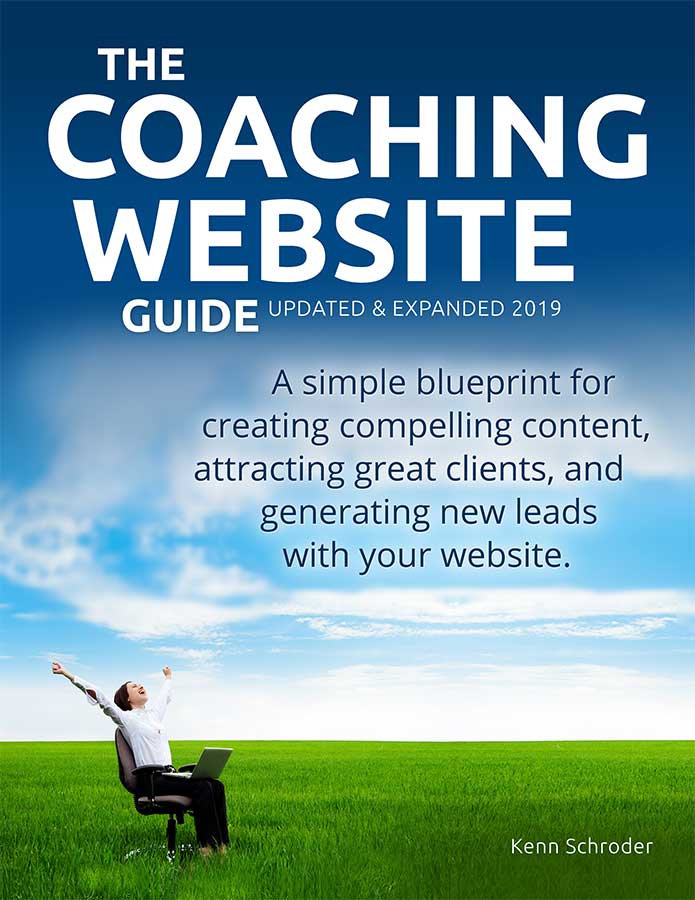 Tip #4. Highlight Value Everywhere
When you add content to your About Me Page, take time to point out WHY those things are incredibly valuable to your visitors.
For example, if you have special training on walking meditation and often do this with clients, tell a little story of how it can raise awareness and lead to life-changing insights.
Here's a list of content ideas you could add to this page:
Any credentials
Coach training
Special roles you've held
Schoolings
Media mentions
Places you've been featured
Guest appearances
Speeches or videos
Awards or recognitions
Podcasts
Books or published works
Past accomplishments
Blogs or articles
Major life challenges overcome
Something (not too) personally related and interesting like being a yoga teacher if you're a health coach
And again, thinking back to Tip #1 (to choose one person to focus on), what content pieces would be good to have on your About Me Page?
It's like customizing your cover letter, resume, and interview answers when you apply for jobs. This is what successful job candidates do to win the role.
This is in no way false, salesy, or boastful. It's merely helping others learn about the best stuff you bring to the table. It's beneficial for them. It's what clients want to know.
So, share your successful business ventures if your clients are budding entrepreneurs and skip that home-made paleo protein cookie recipe you created.
And if you're a sports performance coach, tell the tale of how you came back from a car accident to win a gold medal and save that best-selling author award for another day.
---
While your About Me Page might seem like the perfect place to indulge in talking about yourself, remember that your visitors (who are your soon-to-be clients) yearn to bond with you in a powerful way so they can feel like they found the perfect person to coach them.
About Me Page Examples
Mary Rosenbaum (past client) – I like how she mixes in her recruiting career to build credibility. Her website was from about 10 years ago, one of my first clients. Wow. Timeless.
---
Graeme Owen (past client) – Great story of how he became a builder's business coach. Graeme is part of the reason I ended up in New Zealand. A superb kiwi. He's a past client.
---
Ash Ambirge's About Me Page from TheMiddleFingerProject. I like her Notes of Interest section as it's very readable, fun, and interesting. The other areas are a bit noisy but full of life. I'm sure it's her brand.
---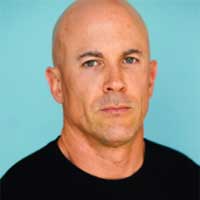 I like the short paragraphs and the direct writing style of Joe Ferrugia, a muscle-fitness-strength guru. It opens with a short sentence about what he does for his clients – nice! See his about me page here.
---
Here's a little challenge …
Hearing from you puts a smile on my face and pep in my step.
So, a little challenge for you, tell me, what's one idea that came up for your About Me Page as you read this article?
And if you've already got a website up, link to your About Me page in the comments, and let's have a look.
I await …