How to Make a Client-Attracting Website with the Divi WordPress Theme
I've been playing around with the WordPress theme called Divi by Elegant Themes.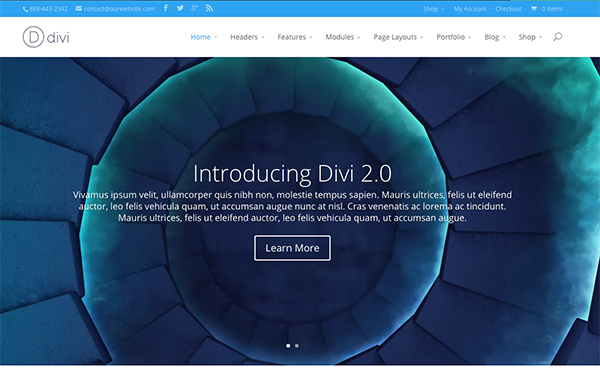 In the group web design project I did last month, I used this theme to quickly create a minimal website with a powerful message. Below, I'll give you the five things I like about the theme and three keys to make sure it's good for client attraction.
Five things I like about using the Divi WordPress theme.
1. It has an easy way to set up well-spaced columns. As you can see in the examples below, the content of each section of the page is nicely positioned in varying column. This makes page layout and design quick and easy.
2. It's responsive. It looks great on pads and mobile devices. The layout shifts to fit the varying resolutions and screen shapes.
3. It's easy to create a nice design if you pay attention to backgrounds. In the example below, as you scroll, you'll see how various backgrounds separate content and look nice.
4. It's got a modern, minimal style. Modern websites have less content and simpler layouts. They are "appy" with wide layouts, big buttons, and a "less is more" feel. More white space as well. Very nice.
5. The modules make it easy to add functionality. There are modules for various page elements including contact forms, calls to action, text, videos, images and more. You can easily add a module, tweak the settings, and voila! functionality in seconds.
Three keys to make it good for client attraction.
1. Get your opt-in list going.
Divi has a very easy way to connect your email list service (AWeber or Mail Chimp) to it. Once you setup the connection in the theme settings, you can just pop in the "subscribe" module anywhere on a page and it comes out formatted nicely. You'll see this at the top of the page in the examples below.
2. Focus your message on the client.
Regardless of what theme you use, you need to make sure the content is client-focused. With Divi and the examples below, you can see how each coach has their core message at the top of the page, front and center. You'll also see how the rest of the page supports that message.
3. Have a call to action to contact you.
Also, regardless of theme, you want your website to get visitors to take action. Ideally, to subscribe to your email list for ongoing communication (trust building and promoting). If you don't do an email list, at the very least you must invite visitors to contact you for coaching – that free consultation. In the examples below, you'll see both calls to action, with the email list invitation first at the top of the page and the consultation invite lower.
Three examples of Divi in action by students.
Here are three websites using Divi and my minimal approach to content and design that students of the website course I offer. Which you can learn about in the Website Planning Email Series, here.  Yes, these students are non-designers and non-techies and were able to build their sites in 2-4 weeks.
---
Mitzi Bockmann at http://www.letyourdreamsbegin.com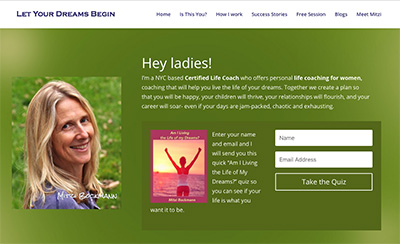 ---
Lisa Lewis at http://www.samadhicoaching.com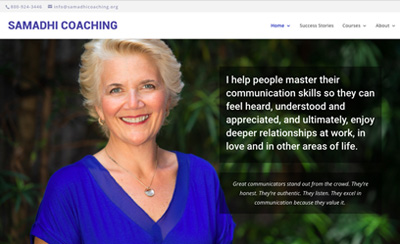 ---
Carol Leek at http://coachcarolleek.com