Before and After for Douglas Simpson
Here's a website before and after for spiritual awakening coach Douglas Simpson. If you want your website looked at for a quick tweak to improve it, just schedule some quality time with me here and we'll find high-impact yet easy-to-do enhancements to improve your website for client-attraction.
Here's the before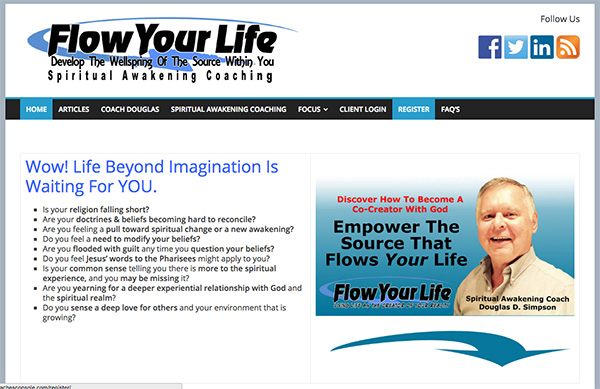 Here's my suggested tweak
Douglas, you've got a lot going for you on the site. Good job on the sign-up box to grow your list, a prominent photo of you as an expert and client-focused copy – questions are nice.
I suggest moving your face into the header instead and getting the opt-in up on the page (ditch the second logo too – feels scattery).
Also, speak more to the benefits in your headline … I picked out some.
Here's the after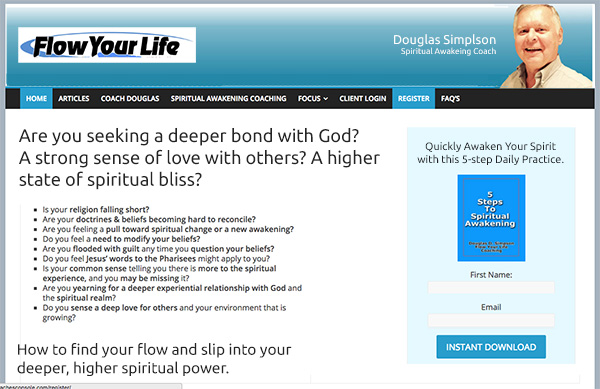 What do you think? Like the suggestion? Have ideas to make it even better? I'd love to hear from you. Just comment below.