Make Your Website Work with ReciproCoach Peer Coaching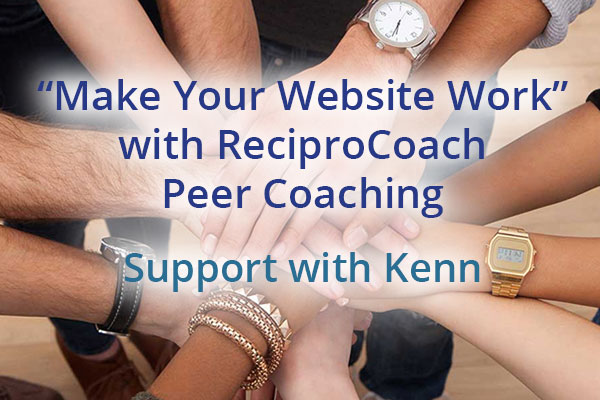 My friend Kerryn Griffiths (she's on my A list of great coaches I know) over at ReciproCoach, a peer coaching and mentoring community, is running a round of peer coaching to support coaches who need to create or improve their websites and it's based on the guide I wrote, The Coaching Website Guide.
This blog post is where I will answer questions as folks go through the coaching round which is going to begin in early May and run for 6 coaching sessions, ending 2-4 months later.
Half the time it's not the technicalities of websites that holds coaches back from getting their websites up and running, but rather …
.. their personal obstacles. Not enough time, not sure where to start, not clear on your key message or just plain shy of finally showing up.
If you're one of these people, who never quite gets around to creating/updating their websites, then consider getting support over at ReciproCoach to over this hurdle.
Who is this coaching round ideal for?
You are interested in peer coaching to get past personal obstacles
You want to build your website or improve it (if you cringe at the idea of sharing it with people and thus your marketing is stuck)
Your main goal now is to find and attract new clients, as opposed to creating a membership site or selling products.
How do you get more info about the offer and sign up?
Just go to the rounds detail page, here:
Make Your Website Work with ReciproCoach Peer Coaching
If you're already enrolled, well then the comments below is where you post questions to me as you go along.