9 Tips for First-Timers on WordPress – Speed Up Success
If you're planning to build your own coaching website on WordPress — a fun little DIY, creative project — let me share nine tips as a web designer of 20+ years, over 15 using the beloved WordPress platform. 
Though I could go all day on each of these, let me keep them brief. Enjoy my these tips for building your website on WordPress for beginners.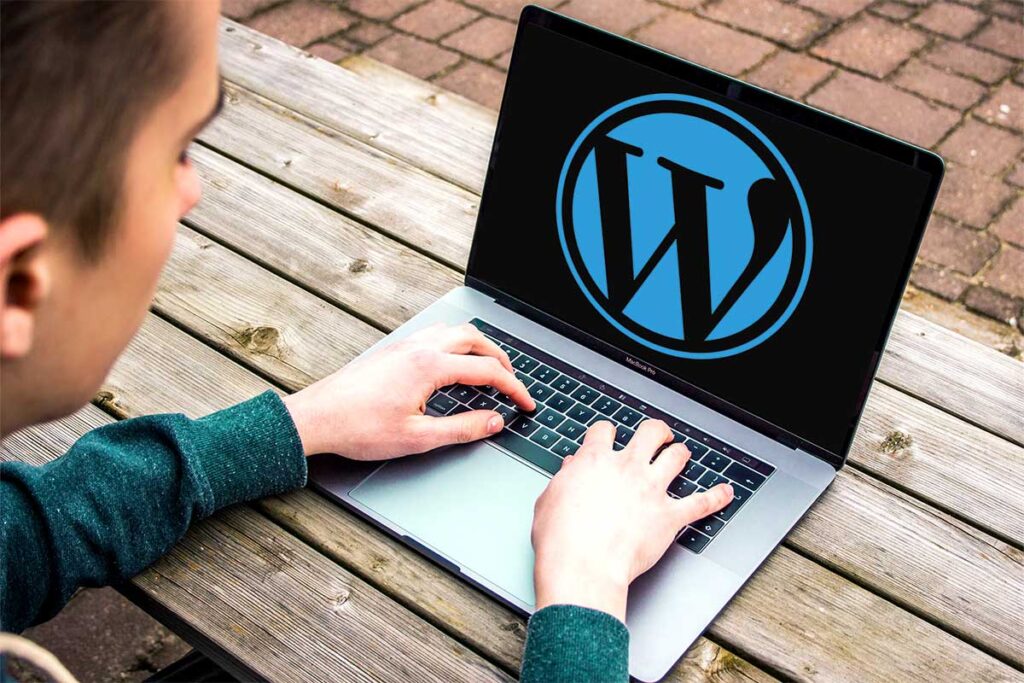 1. Invest and hop up the "learning curve."
Just like hikes up mountains, they always start uphill. Having hopped out of your car, from a sedentary state, it's a bit of a rough go on that initial upward climb.
Just with all website platforms (I've used them all) I recommend taking a quickstart course, getting a dummies book, or a WordPress nerd (ideally one who can speak in simple terms) to ramp up your learning.
This one thing, even if you have to pay for it, will save you a lot of time. I've seen the most diligent die-hard DIY Debbies derailed in their daring deep dives into design.
2. Get the "self-hosted" kind of WordPress
There are two flavors of WordPress — the hosted and self-hosted kind.
The hosted kind is limited in capacity and clunkier. You don't want that.
It's the self-hosted kind gets you all the great themes, plugins, and whatnot that makes great websites.
3. Take advantage of the blogging aspect.
WordPress = Blogging, basically.
I know many coaches want WordPress because it's so highly recommended. But remember, it's the blogging aspect of WordPress that makes it a powerful content marketing platform.
Since WordPress has been around forever, it has its technical tentacles (all the software, algorithms, and the way we know blog content) in many content-disseminating channels.
4. Get a great theme. Pay for it.
I've used free ones before, and you end up with a theme that goes dead quickly or is super buggy because the creator can't afford to keep them up as they aren't getting paid.
Paying for it (prices vary, but 100-200 per year is common) means it will most likely be robust, well supported, and you can get help when you get stuck. These theme designers gotta eat too ya know.
The Kadence Theme is my favorite of the last two years because it's fast, simple, and native to the WordPress environment (it plays well). The basic theme is free and gets you far. I recommend purchasing the Kadence Blocks Pro plugin to add functionality.
I also still love and use the Divi theme on many sites too. Both are stellar and I wrote about it.
5. Do not add plugins "for Africa."
I first heard the phrase "for Africa" when I first visited New Zealand. It refer to things in abundance as in, Every Christmas, my mother makes fruitcakes for Africa.
Often, I see coaches on WordPress go nuts with plugins, adding lots of them. Too many of them. The problems are:
Plus, being a first-year student in the school of WordPress, you probably won't know how to choose good plugins, and that'll open you up to spammers, hackers, and viruses.
Your website slows down — like computers and phones with too many files, apps, programs and media
Things more complicated and thus confusing to manage and update
Try to keep things simple and minimal.
6. Ignore most of the Dashboard
The WordPress dashboard gives you access to a lot of stuff you're not going to use at the start. It's like a non-mechanic opening the hood of a car — it can be intimidating.
So just play ignorant and know that you do not have to dig into everything there.
So, to start, ignore most things and just get to making pages, adding content, and adding visuals.
7. Learn Da Lingo of WordPress
Here's a video of me talking about some of the phrasing and language when using WordPress. This will help you get your bearings.
8. Use this free WordPress setup video
I put a lot of time into making a cool video to help you get WordPress setup. It's here: How to Set Up Your Coaching Website on WordPress.
And if you get stuck, just post at that video or even down below. I'll see if I can point you in the right direction.
WordPress is marvelous for coaches, and if you're a newcomer, heed the tips above to help you save time and get things going.
This blog post should be handy too, How to Get Started on Your Coaching Website.
9. Start by Planning Your Content
If you've got an idea about your area of focus for your coaching business as well as your ideal type of client, then I'd begin with content.
You'll want content that builds your credibility, speaks to the needs of your clients, and gets them excited about coaching (shows the value). I wrote a lot about this in my book, The Coaching Website Guide.
Think about these items:
what pages to have
the key content for each page
the action step you want visitors to take on each page
how your site fits into you game plan to get new clients
Content first, then visuals to support that.
I did mention that hand-holding idea to ramp up your learning fast …
If you want to speed up your learning, get burning questions answered, and be off to a great start on your WordPress website creation journey, then get in touch with me for Zoom session.