About
This website is full of articles on website design, content creation, traffic building, and generating leads. The goal – is to turn your website into a client-generating machine.
The content is for life coaches, career coaches, business coaches, health coaches, relationship coaches, executive and leadership coaches. Here's a nice write up by the International Coach Federation (ICF): What is coaching?
Coaching Sites That Work is a tiny but impactful business run by yours truly, Kenn Schroder, web designer for coaches. The mission is to create websites that attract clients and quickly fill your practice with a full list of clients – often that means a steady 10.
The wizard behind the curtains …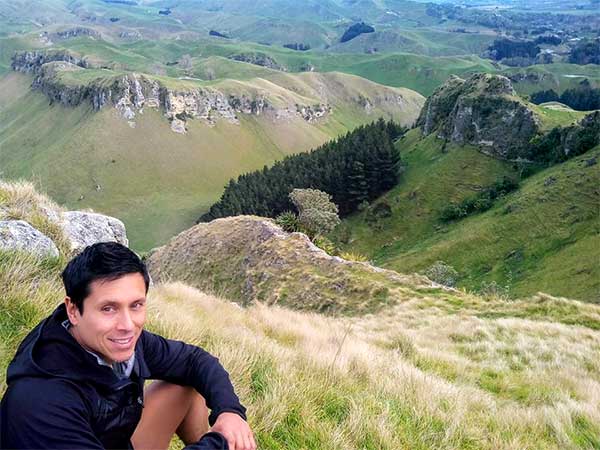 In 2001, I left the corporate world to pursue my passion of "creating on computers". While it was tough at first, I eventually figured out how to make my tiny business work. I'v been able to travel the world while doing the work I love. Read more about my story.
Be it as your designer, you web coach, or both, it's my job is to help you create a professional coaching website you'll be proud of and eager to share with the world. If you're looking for help, here are some ways to work with me.
On a more personal note, I definitely love traveling the world, getting plenty of activity, especially outdoors and like most of my clients, I thoroughly enjoy good, deep, mind-opening conversations about people and life.
Read more about my journey to working with coaches here: My Story.
What I believe about great websites, coaching and finding clients
If you've ever coached one person successfully, then you can certainly help more. Many more. There are more clients out there than you can ever handle. They are essentially waiting for you to show up in their lives. But …
Clients aren't about to hunt you down and beg you to coach them. But they would hire you if only they knew about you. And so it's on your shoulders to help them discover you. It's your job.
A rock-solid website can make all the difference. With a website that builds your credibility as a talented coach and is filled with content that speaks to your best type of client, those people out there who need your help will be impressed, and reach out to you for help.
I've seen it time and time again.
If you need help getting online in a great way or want fix or enhance a website to perform better, consider these ways to work with me.
Some good reads …
A few of the best … 
On content and strategy (as the two are quite intimate) …
On traffic building …
On WordPress and visual design …
On blogging for coaches …
On getting the job done and launching
The best way to reach me is by email
If you need a web designer, head to the website design for coaches page.
Otherwise, just email me at email hidden; JavaScript is required. I will respond within 2 business days.
If you're social, you can find me at Facebook here, LinkedIn here, and Twitter: CoachingSiteGuy.
Talk to you soon,
Kenn