Web Mastery Group
Build traffic, generate leads, and grow your income.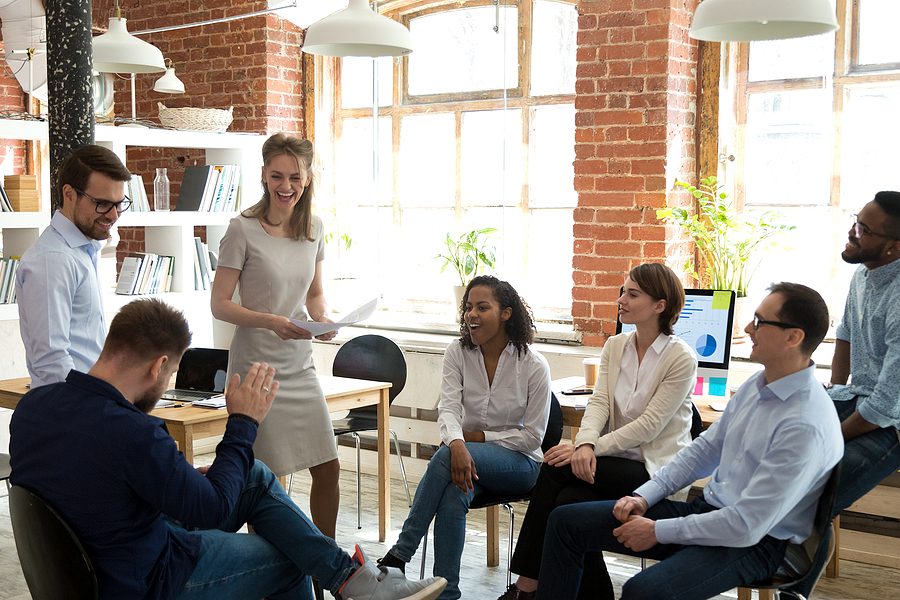 Join a fun, productive group of coaches and learn how to consistently create engaging blog posts, get them out online, and attract new clients.
Fill your practice, grow your income, and enjoy that time and location flexibility so you can create your ideal lifestyle.
Please read the summary below and if this looks good, then apply at the bottom.
Why marketing, traffic-building, and spreading the word is tough.
In the ideal world, you're able to share what you do as a coach, and new clients show up — be those around you or they refer clients to you. And, it doesn't take a lot of time.
With enough clients, you can enjoy the work you do, coach clients from anywhere, and have a much needed meaningful impact on the world.
Oh! — and get paid for it too, a nice material bonus for your blood, sweat and tears.
So, why is it so hard to get visible and find new coaching clients?
The hard reality is that 93% of the time, websites go up, and the coach waits for new leads to come in. But nothing happens. She realizes that there's more work to do — namely, "get traffic."
So, she starts to actively tell people about her coaching business, beginning with folks she knows. That might lead to a new client or two. But, they tend to be weak leads, don't last long, or get that "special" lower rates.
As those clients end, finding more by pushing your business on others gets a little icky — like you're bothering people. It's a bit needy and clumsy and inauthentic feeling — and people can sense that and start to turn away from you.
Business slows to a halt. The well has gone dry. And you're at a loss about what to do.
I've been here. I've tried cold calling, ads, business networking groups, and even Toastmasters (which actually was pretty well because you get a massive amount of credibility for having the kahonas to stand up in front of a group).
But, nothing I did was great. Just so-so and a lot of work.
Until I learned about the power of content, the Web, and search engines.
OK, so what do you do?
In short, you need more people to know about you, to trust you, and to reach better candidates who stick around longer and pay easily.
And do this without being noisy, in-your-face about it. I call it being "smooth" so that your keeping-in-touch strategy is well-liked.
And to do that, you've discovered that "sharing good content" is a powerful way. If you share educational, inspirational, and enjoyable content, people will consume it, and you are seen as a powerful catalyst for change.
Potential clients are drawn to you.
You build your image as a trusted, talented coach who makes a big difference for her clients.
And that's why I created this program.
The Traffic Mastery Program was forged to give you a way to get in front of potential clients by building your image as a success catalyst high.
It's based on the way to create good content that clients will enjoy and puts you in front of them as the coach they should work with — and doing so without being sleazy, salesy, or clumsy about it.
And more … but I'll let you read about it below. And when you're ready, apply down below.
How The Web Mastery Group Program
1. My Private Notes to Speed Up Learning
You'll learn and apply a little bit each week to create better content, get it out to more places online so that your traffic and new client leads grow over time.
2. My Quadfecta Strategy to Multiply Results
You'll learn how to apply four savvy strategies to build traffic – blog, SEO, sharing, and list-building. And it's simply based on one piece of content each week.
3. Group Format for Accountability and Fun
Joining a supportive tribe brings that "rising tide raises all ships" buzz that fuels success. It's so much easier to get the work done when you do it with good folks.
4. Our Weekly Schedule to See Regular Progress
Each week you'll publish a new article and get it out online. There's a schedule to follow and you'll be teamed up with two others for precious feedback to bolster your writing (yet another hidden gem of this program).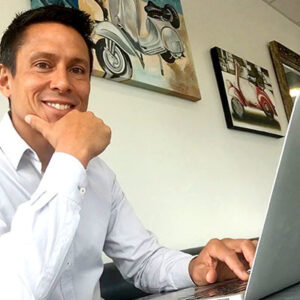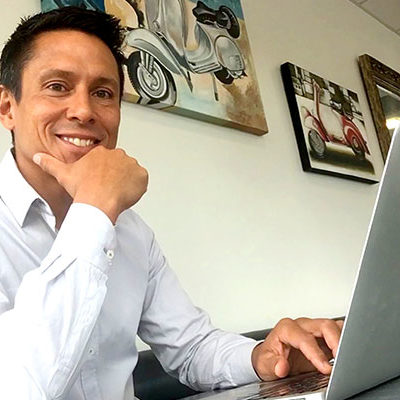 Your Fearless Leader
Closing time at the cafe, an empty cookie jar, and a dead wifi router are my biggest fears.
But putting content online to attract new clients is not. It's a ton of fun!
For my business, I've been blogging since the early 2000s, and it's my primary source of traffic, keeping me full of clients, bringing book sales, and filling group programs. I've been lucky enough to live and work overseas and have full control over my schedule.
For Mitzi's life coaching business, she was a previous group member, blogging consistently about relationships, depression, and pursuing dreams. She was able to blog each week consistently and fill her practice with clients. She's at LetYourDreamsBegin.com.
For Graeme's business coaching, we crafted good articles (blogs), got them out online, and eventually over-filled his practice. He had to hire a coach, raise rates, and move to an online-only business. He's at TheSuccessfulBuilder.com. He dove into the process quickly, decisively, and it worked.
Apply Here

It's important that joining this program is amazing for you, the other members, and me as we'll journey together for a long while.
This group isn't for everyone. And, to keep it strong and successful, it's limited to 10 members.
Please fill out the form, and if you're an ideal candidate, we will meet via Zoom and discuss it further.
Please send an email to me at
email hidden; JavaScript is required
and we'll arrange a call.
Please copy the items to the right into your email and answer each one.
Thanks!
Ready to have some fun creating smart blogs to attract new clients?
A personal note from Kenn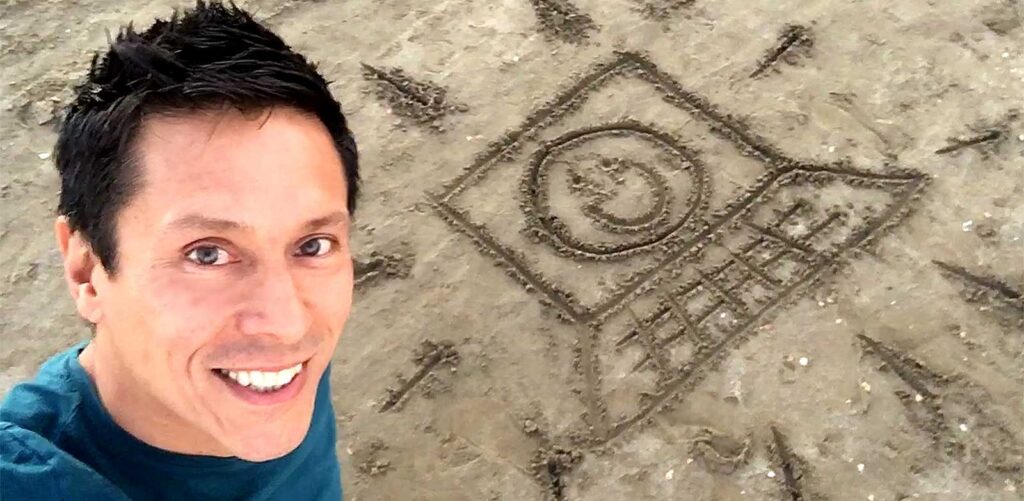 That's me on Browns Bay beach here in New Zealand, where I've set up the 5th international headquarters of Coaching Sites That Work.
I absolutely LOVE a good, productive, adventure with diligent coaches pursuing dreams.
This year, it's my quest to lead 10 coaches to the business mountain peak of a full list of clients by applying content marketing.
Being able to work from anywhere, run your business online completely so you can travel (after we get past covid) or set your own hours, and work with people around the planet is nothing short of amazing.
I've experienced this first hand. It's priceless. And it's doable in this day in age with the Web.
Yes, a big part of this program is selfish for me. I not only get a kick out of this "lifestyle design approach" to work, but to help others do the same is an excitement movement.
I especially love being around diligent, interesting coaches who are also taking brave action towards meaningful goals.
If this might be you, then apply below.
Thanks for reading this over.
Kenn