Website Tweak to Engage Visitors for Jessica
To improve Jessica J. Lockhart's life coaching website for engaging visitors quickly, here are before-and-after images along with my suggested tweak.
If you want me to review your coaching website schedule some quality time with me here and we'll find high-impact yet easy-to-do enhancements to improve your website for client-attraction.
Here's the before screenshot …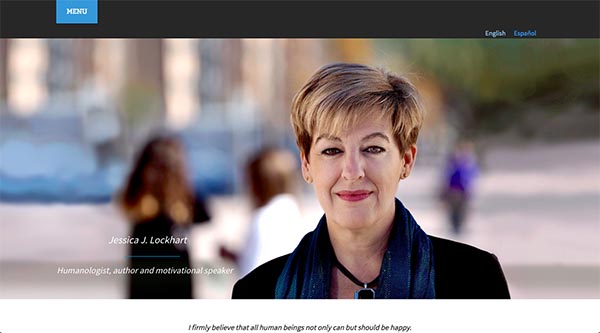 Here's my suggested tweak …
You've got some nice images of yourself with a professional outfit and a great smile. Good!
The one thing I'd do to get the attention of visitors right away and get them to click around your website is give them a juicy headline or tagline – one that speaks to the visitor and offers benefits.
Also, I suggest showing the menu for non-mobile users. 
Here's the after screenshot …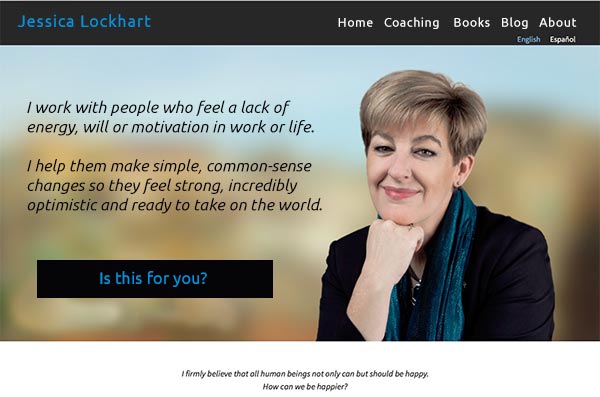 Does this spark any reactions, thoughts, ideas or suggestions? Let's hear it! Post below. 😉