What's the Secret to SEO on a Budget?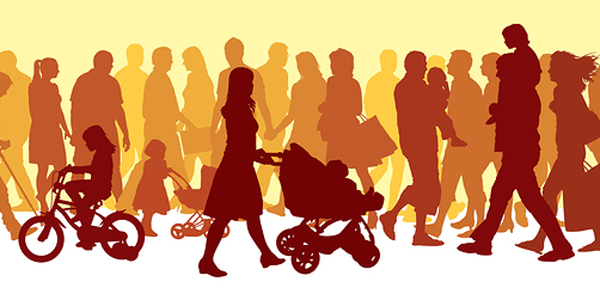 Ideally you can hire others to help you get your search engine rankings up, but the reality is many new coaches have got to bootstrap and learn and do on their own. One big thing they want to learn is how to get people to their sites from SEO, or search engine optimization.  It's  simply how to get high rankings so people will find you when searching and come to your site.
The short approach to SEO is to learn a little and put in some time. The longer approach is to understand the reasoning for what gets you rankings coupled with a few tip for getting started quickly.
Understand a few things before you begin SEO-ing.
1. How search engines survive.
To make it in this world, a search engines needs to deliver amazing results to their users. If the search engine doesn't do this, users won't use the search engine and, therefore, the search engine will be rendered useless.
Great results means that when a person performs a search, he/she is provided with a list of web pages (1) delivered instantly, are (2) highly relevant, and are (3) easy to access (the website providing the page is easy to use and easy to read).
2. How search engines determine if a site is good.
Search engines rank sites based on various factors that the search engine can decipher by scanning the site. Search engines are automated programs and there is no human evaluation involved. Thus, all evaluation of a website must be done by assessing a website digitally.
There are many factors including the following:
How fast the site loads
What content is on the site
How long the site has been around
How easy it is for the site to be navigated
How many other sites are linked to this site
The quality of those other sites
How easy the site is to access for users
How nicely the content is delivered
And many more as user behavior evolves
So, as you can see, your job is to appeal to the things that search engines deem valuable. And in the end, again, it comes down to delivering a relevant, easy to use site quickly.
Some basic moves to make to start improving your rankings.
So, here are some basic things you can do to start finding keywords you should consider using in your website content to attract searchers.
1. Know your keywords, or find some
When search engines evaluate websites, they relate those sites to specific keywords found on the site. So if you don't pay any attention to your keywords, your site will be associated with whatever keywords are already there. However, searchers may not be using those words.
For example, if you're a relationship coach and you have the phrases "finding mister wonderful" on your site, you won't get as much traffic as you would if you use instead, "finding your soulmate" as more people are searching on the latter. (I used Google's free Keyword Tool to determine this)
Good keywords are ones that are related to what you offer, are ones that people are truly using, and words that not too many other sites are using (e.g. life coach is used by lots of sites, but new york life coach  is used by fewer).
So, spend some time thinking about and looking up statistics on keywords people use.
2. Make sure your site is technically simple
This is outside of the skillset of most coaches, but some things that can help ensure this if you're technically capable or working with a web designer:
Don't overcomplicate things. Avoid adding all kinds of plugins or features to your site that just aren't needed like calendars and time schedules.  If you only have a few clients, just do this manually to start out.
Work with trusted, established technology rather than new, untested things, because the established providers will have paid better attention to search engines.
So, think twice before adding functionality to your site.  Do you really need to add a shopping cart and paypal if you don't even have a product for sale yet?
3. Add content while keeping your keywords in mind.
Do not go crazy trying to load your pages up with keywords. Instead, write great content on your site (both about you, your services, coaching, educational articles) that use keywords where they make sense (article title, few spots in the article).
From #1 above, have some keywords in a list you can refer to, and try to get some of them into your articles or page content.
There you have it  — the secret and basic things you can do to start increasing traffic.
In time, as you watch your statistics after applying even this little bit of attention to your content, you will begin to see your traffic go up. Hopefully, in more time, if your content is compelling, you'll start to generate leads who want to talk about working with you.
Wuddya think?
What's your next step? Did you jump into Google keyword tool? If so, what words seem to be good for you? How can you start using those keywords? Let me know. Comment below.