Top Five Must-Haves on Your Coaching Website
You've probably run into me at The Coaches Support Group on LinkedIn run my EG Sebastian or over at the Coaches Helping Coaches Group on Facebook by Emma Louise Elsey.
One thing I LOVE to do with my coaching tribe is to gather that wisdom of the crowd (Wikipedia) — like that lifeline request you see on the tv game show, Who Wants to Be a Millionaire?
I ask folks what they think are top "must-haves" when it comes to the coach's website. And, then tally up the results. Below, are the top things mentioned along with a highlight of the top 5 must-haves on coach websites.
So, over the years, I like to tally up what people say, and then see what which ones surface to the top. Below is the list of must-haves followed by a handful of the top ones.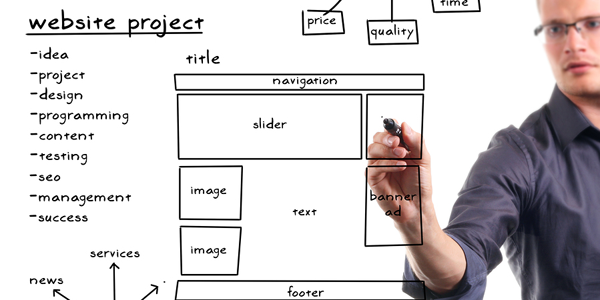 Top must-haves for coaching websites:
A vision for the content, structure (6)
A great designer to create your vision (1)
A good domain name (1)
Good hosting (1)
Appearance, eye-catching, nice colors to reflect you (3)
Authenticity and integrity, honesty (3)
Reflects my personality, style, approach (2)
The site must be alive with new content (1)
Having the ability to admin routine tasks on site (1)
An email capture page or an opt-in box (5)
An autoresponder (1)
Clean layout (1)
User friendly (1)
Shopping carts (1)
Fill in forms (1)
Website tracking (1)
A great bio (1)
Great giveaway (4)
Client attraction plan/sales conversion plan (6)
Search engine optimization (1)
A powerful message that talks to the audience (4)
Creativity (1)
Clear, concise mission statement (1)
Photos people can relate to (1)
Segment the people/audience/ you are targeting (2)
Brand strategy (1)
Here are the top four:
having a powerful message that attracts,
a plan for bringing people to your site,
getting them onto a list,
inviting visitors to take a step towards becoming your client (sales)
As a website designer for coaches, **
I put my top must-have along with design tips, content formulas, and more in a big PDF called The Coaching Website Guide.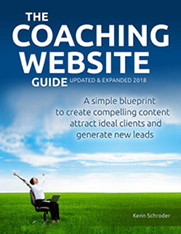 What are your top website must haves?
What are you finding most vital for your site? What areas can you improve upon? Anything you'd add or remove from this list?
I'd love to hear from you! Comment below.