Let's create a website that builds your professional credibility and resonates deeply with the right clients.
Below, read about who I work with, my design approach, and see a few website examples.
When ready, please get in touch at the bottom and we'll talk.
Kenn Schroder
Over 100 websites since 2001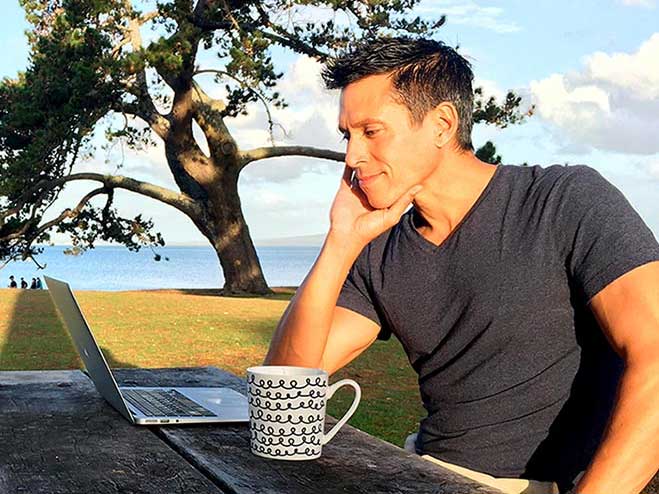 Need a professional web designer to bring your ideas to life?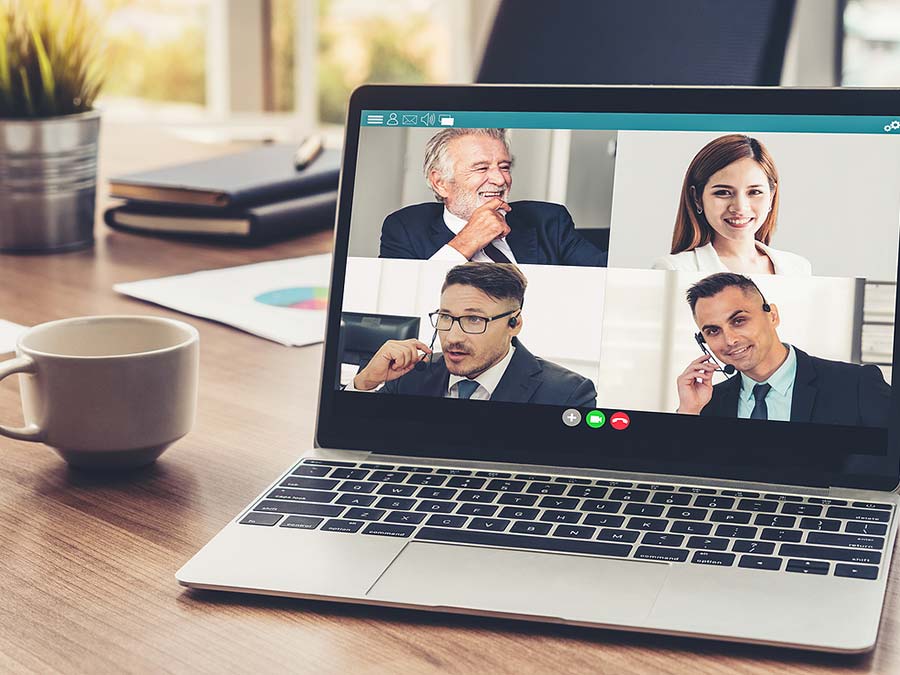 The coaches I work with have a lot of work experience — from their careers, the corporate world, or running businesses.
They often hold leadership roles and are responsible for individual, team, and organizational success.
My clients want their websites to highlight the immense value they can bring to clients.
If this is you, then get in touch below.
My Secret Sauce for a Top-Notch Website That Resonates With Clients
You've got a lot of experience and wisdom, smart to communicate clearly on a good-looking website. It's definitely got to be professional.
But, to raise the experience to a whole 'nother magical level so that clients go ga-ga about working with you, we must get into the head of your best type of client.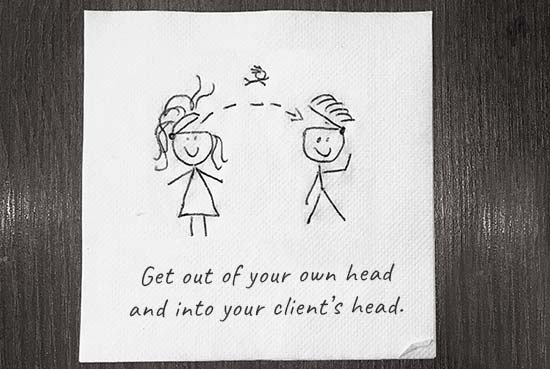 While credentials, experience, and training are all big pluses that indicate you're a talented coach, clients can't hire a coach unless it's clear what is in it for the client.
There would be no business without paying clients. The clients are the ones making the buying decision. And so, when it comes to your website, it must speak to their needs, interests, and desires.
With my 20-question client-insights exercise and an intense discussion, we will uncover your clients' key motivators, which will fuel the content. That's how I like to start any website effort.
Everything else on the website will support this message, including imagery, fonts, colors, words, headings, and menu labels.
Once it's live, when the right people come to your website, they will be wow-ed and eager to get on a call with you. That's what you want your website to do.
Just get in touch below and let's start taking about your website.
Recent Designs and Feedback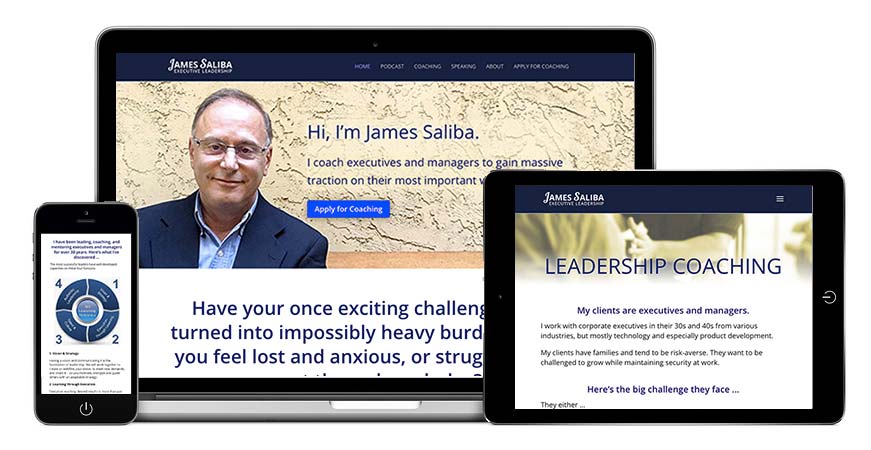 James Saliba, Executive Leadership
Visit JamesSaliba.com
I greatly appreciated your questions, ideas, and advice when it came to the strategy of my website, my marketing, and my leadership story.
That lengthy questionnaire took some work, but it helped me think through what I really wanted to say. I would not have been able to pull that much content together on my own. It would have been much shorter, less story-like, and colder without personality and inauthentic. This has been very helpful, especially since I'm starting out new and have to piece it all together from scratch.
I'm also super-enthused to say, "It got done!" Without your consistent help to stay on track (dates, task lists, emails, and calls), I know it would have dragged on for way too long.
James Saliba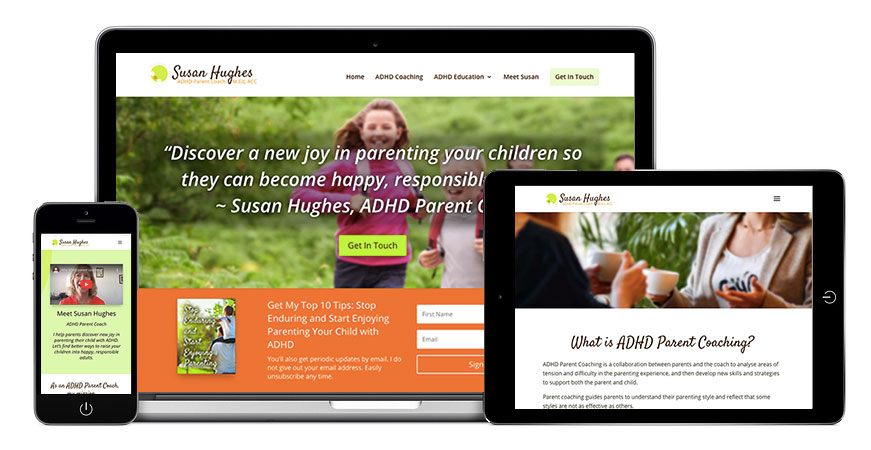 Susan Hughes, ADHD Parent Coach
Visit SusanHughes.com.au
You did an outstanding job with my website! I'm so grateful to have you take care of it all and leading the process with our calls and emails.
When I read my website, I was like, "Oh, did I write that?!" That's really good! But, I know that the wording came from your questionnaire, which guided me along. I know it needs to be focused on the parents (my clients) – so thank you for making it simple.
Kenn, I know you were struggling with the logo and colors at first. The orange and green and black wasn't working. But you were able to pull it together and get it all working very well. It looks terrific!
Susan Hughes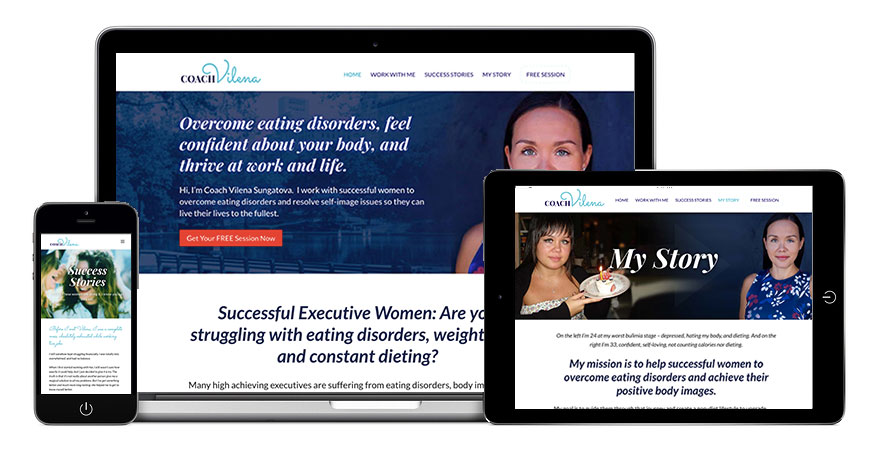 Vilena Sungatova, Eating Disorders Recovery Coach
Visit CoachVilena.com
Before working with you, I was a complete mess. I was so worried about my website that I couldn't sleep at night. I'm so far from tech, and I had no idea about putting it together. I had no idea where to start.
Your approach with the questionnaire and support on making my content better was a lifesaver.
I'm so grateful to be able to work with you. I'm especially thankful for you nudging me in the right direction about getting out there so clients can discover me. You helped remove a lot of fear. I'm learning so much so fast, and I'm very excited about my business.
Vilena Sungatova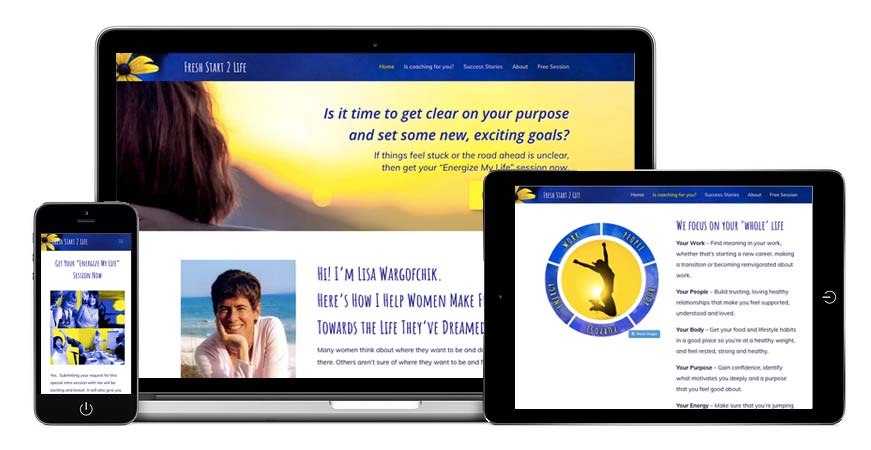 Lisa Wargofchik, Holistic Life Coach
Visit FreshStart2Life.com
We did great together, Kenn! I value our working relationship. It's essential to have that trust and chemistry – like a client and a coach.
My schedule was quite busy, and I'm so glad to have your help. The pre-set calls and regular emails kept things moving along smoothly. I appreciate your responsiveness and your ability to lead us to completion.
The dialogues were very helpful for ideas and in getting advice. Your knowledge around coaching helped me think beyond the website, and think about my business and strategy. I found this extremely helpful.
The writing exercises in the big questionnaire made it easy to write about what I do. Finally, the feedback from both my clients and your colleagues was a smart move and priceless for those final tweaks.
Lisa Wargofchik
Let's Talk About Your Coaching Website
It's a joy to meet coaches worldwide who are in the heat of growing their businesses.
Thanks for taking the time to read over this page.
Just answer the questions below, and I will respond within two days.
You'll also get a copy of your answers sent to your email address.