Website Design for Coaches
Below, learn about how I help you create a coaching website that builds your credibility high and resonates with the right clients.
Who I work with
My "design to attract" approach
Client feedback
When you're ready, get in touch at the bottom.
Kenn
I Work With Coaches
The coaches I work with have lots of career experience from the corporate world, professional offices, or running businesses.
Many are school-of-hard-knocks grads who have overcome tough life challenges like trauma, illnesses, and burnout.
They are often leaders, executives, managers, counselors, educators, and caretakers. They have a knack for helping others grow and want to bring that talent into a coaching business.
They want credible, professional websites that reflect who they are as a coach authentically while highlighting their experience.
If this sounds like you, then get in touch below.
My "Design to Attract" Approach
Beauty Credibility is in the eye of the beholder client.
While credentials, experience, and training are great indicators of your talents as a coach, to get full buy-in (payment, effort, commitment) from your new clients, there must be direct, tangible, and worthwhile benefits for them.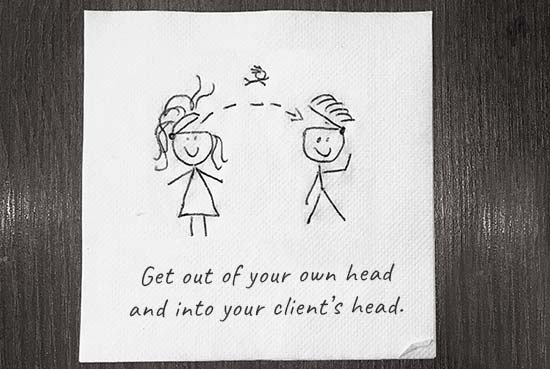 When you take the time to get to know someone deeply — their fears, worries, struggles, and challenges, as well as their dreams, desires, goals, and ambitions — they will trust you, bond with you, and feel like you can help them.
With this special someone in mind — your so-called ideal client, dream client, or perfect client — we can pull together content, visuals, colors, and wording that speak to them.
I have this 20-question exercise that I use when creating websites. It seems to be the source of all things magically good for creating websites. Coaches love it!
If you like what I'm saying, then get in touch below.
Recent Website Designs and Feedback
Working with Kenn has been such a blessing for me.
He's partnered with me on everything from the big picture to content development to the tech stuff and even helps refine my blogs so they pack more punch. It's so nice that I'm not doing this alone. It was sooo hard for me.
I finally — after years of trying to do this by myself — have a website that reflects who I am, the work I do and the clients I want to reach. It's simple, clear, and effective. Now I can focus on the things that I do best: writing and coaching clients.
Kristen Carter
Live Renewed After Life-Altering Events
KCarter.com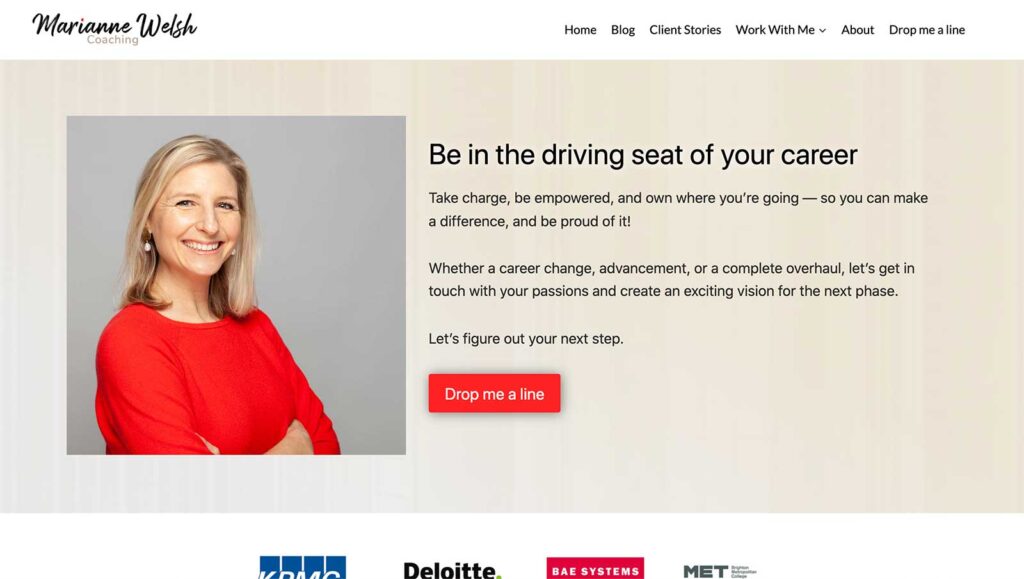 Thanks for all your help with my website, blog articles, and LinkedIn.
Our strategic discussions and the coaching and support you provided to me enabled me to create impactful content that has raised my profile as a career coach.
I now have a professional platform that I'm confident about, and my income has doubled partly due to our work
Marianne Welsh, Career Coach UK
Visit MarianneWelshCoaching.com
I know that you have been studying the formula for years, and it was great to implement it versus figuring out the current trends yet again.
The 2-week schedule and fast responses by emails and timely calls were perfect for getting the job done.
The whole process was energizing and helped me focus on my business. When I do, new opportunities start to show up. Recently, a past client got in touch with me.
Thank you, Kenn, for helping me create a magnetic site that will attract the perfect clients for years.
Cora Whittington
https://coachcora.ca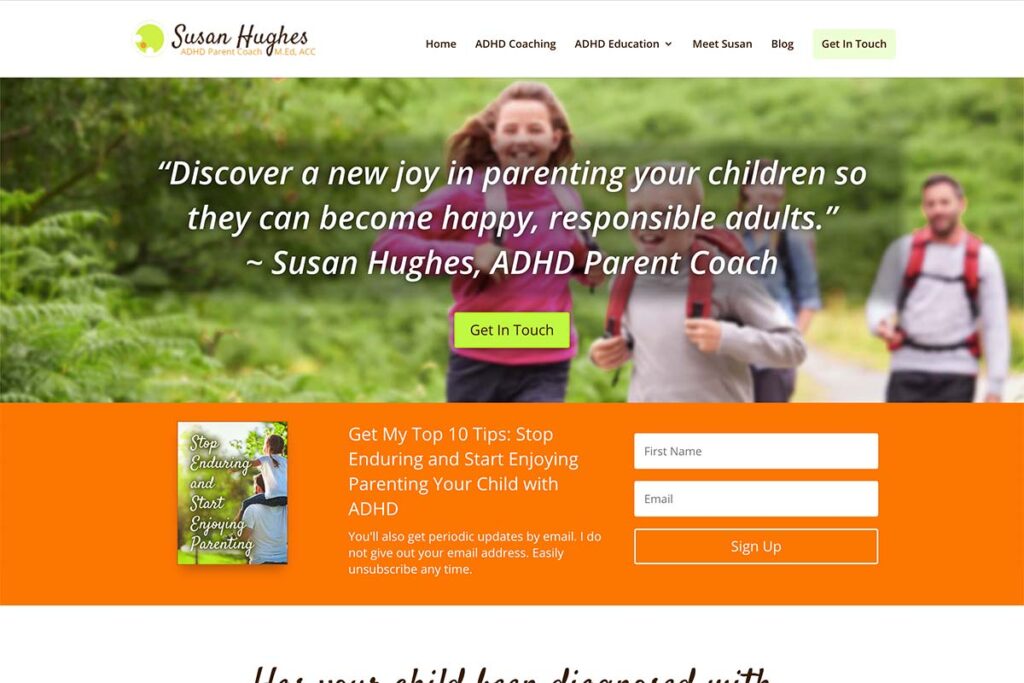 You did an outstanding job with my website! I'm so grateful to have you take care of it all and leading the process with our calls and emails.
When I read my website, I was like, "Oh, did I write that?!" That's really good! But, I know that the wording came from your questionnaire, which guided me along. I know it needs to be focused on the parents (my clients) – so thank you for making it simple.
Kenn, I know you were struggling with the logo and colors at first. The orange and green, and black weren't working. But you were able to pull it together and get it all working very well. It looks terrific!
Susan Hughes, ADHD Parent Coach
Visit SusanHughes.com.au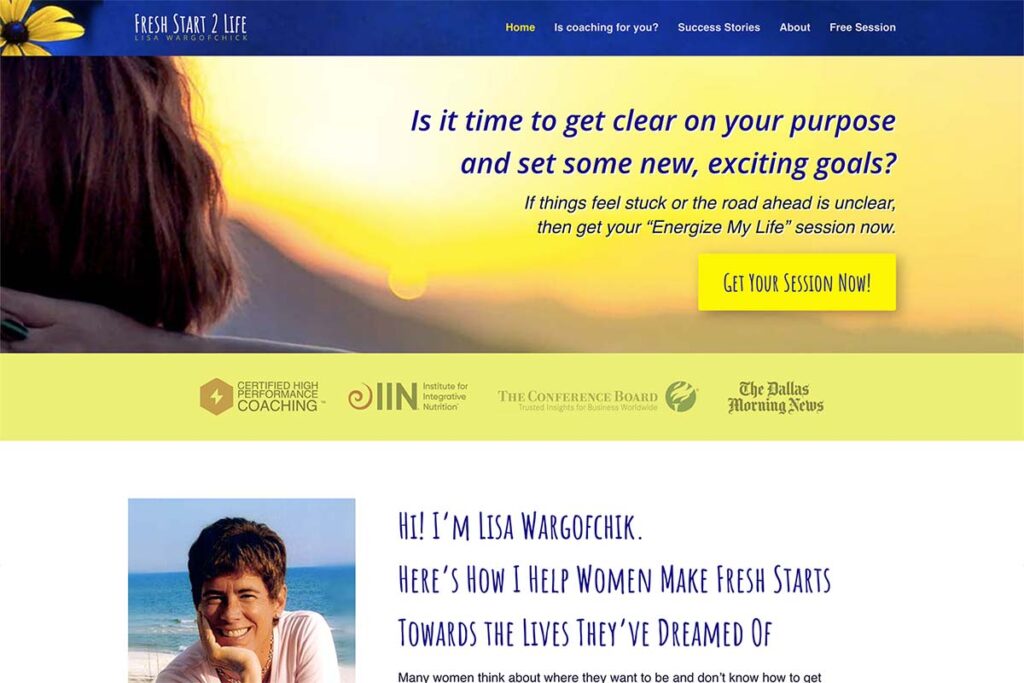 We did great together, Kenn! I value our working relationship. It's essential to have that trust and chemistry – like a client and a coach.
My schedule was quite busy, and I'm so glad to have your help. The pre-set calls and regular emails kept things moving along smoothly. I appreciate your responsiveness and your ability to lead us to completion.
The dialogues were very helpful for ideas and in getting advice. Your knowledge around coaching helped me think beyond the website and think about my business and strategy. I found this extremely helpful.
The writing exercises in the big questionnaire made it easy to write about what I do. Finally, the feedback from both my clients and your colleagues was a smart move and priceless for those final tweaks.
Lisa Wargofchik, Holistic Life Coach
Visit FreshStart2Life.com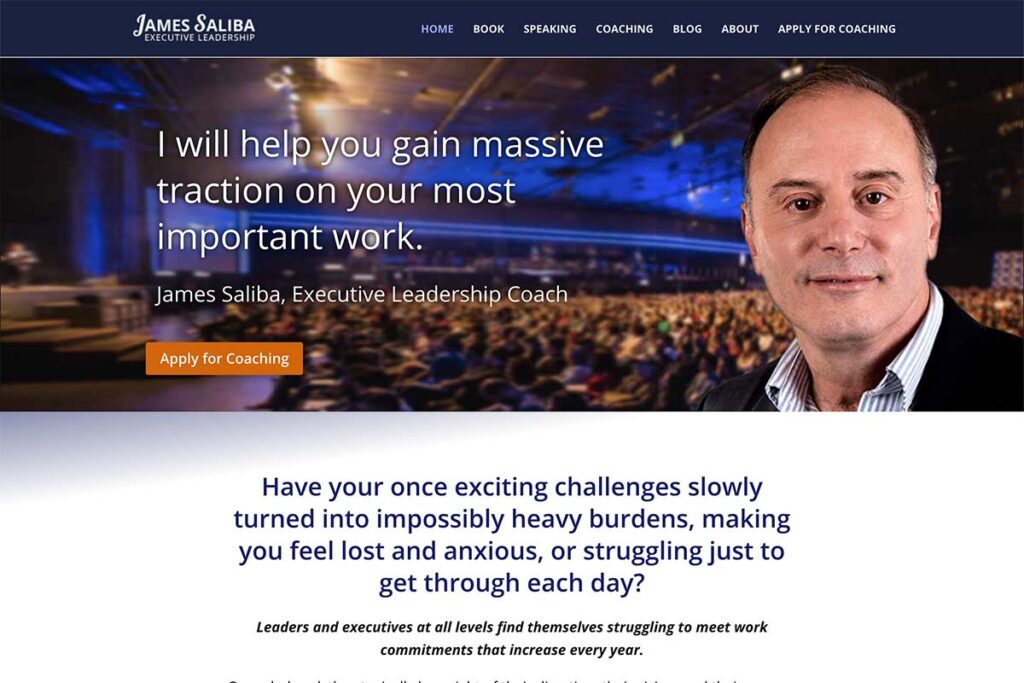 I greatly appreciated your questions, ideas, and advice regarding the strategy of my website, my marketing, and my leadership story.
That lengthy questionnaire took some work, but it helped me think through what I really wanted to say. I would not have been able to pull that much content together on my own. It would have been much shorter, less story-like, and colder without personality and inauthentic. This has been very helpful, especially since I'm starting new and have to piece it all together from scratch.
I'm also super-enthused to say, "It got done!" Without your consistent help to stay on track (dates, task lists, emails, and calls), I know it would have dragged on for way too long.
James Saliba, Executive Leadership
Visit JamesSaliba.com
Get in Touch
Thanks for taking the time to read this page.
Please answer the questions below.
You'll get a copy by email.
If I can help, we'll hop on Zoom ASAP.