Coaching Website Before and After for Ariana
If you want me to review your coaching website just schedule some quality time with me here and we'll find high-impact yet easy-to-do enhancements to improve your website for client-attraction.
Below is Ariana Elsie McNally's career coaching website tweak I suggest.
Here's the before …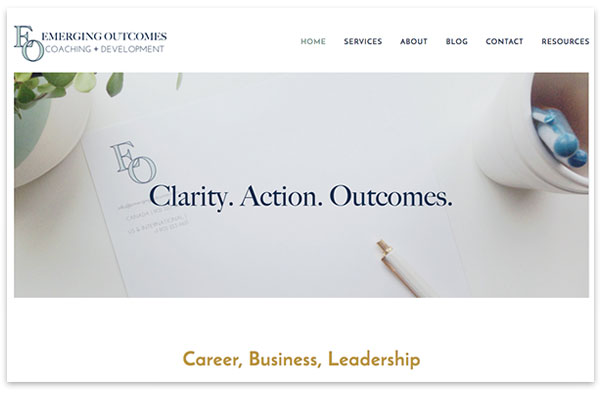 Here's my suggested tweak …
I love the clean white layout and the easy and non-space-hogging menu in the upper right. The body content is very easy to read. 
To improve, I'd get your face on the home page so they know who is behind the site along with some rich benefits (or rock-solid reasons WHY they should be at your site). 
Visitors need a BIG WHY to invest their precious time reading your website. And that should be apparent within seconds of arriving. If there's no BIG WHY, they go bye bye.
Here's the after …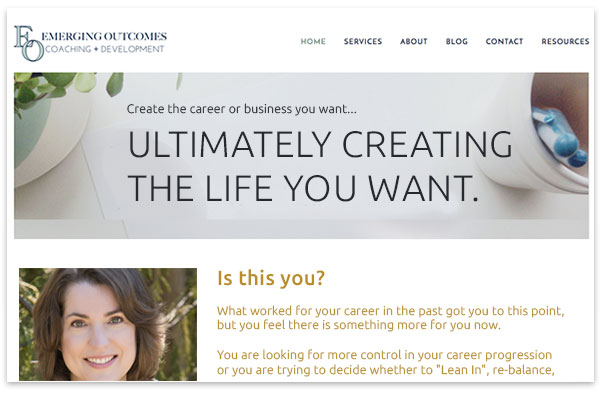 Make sense? Got an idea about this? Please comment below. Love to hear from you. 😉