How to Blog to Attract Clients – Website Example
Mitzi is a life coach working with women in New York City. We've been working on her blogs to make them exciting, fun and attractive.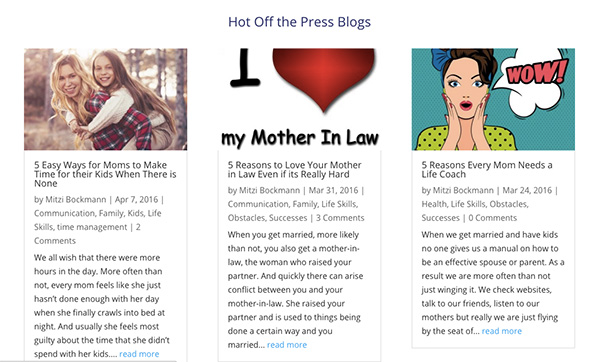 If you've watched activity online, you'll see that a great way to get your coaching name out there is to publish good content.
Your articles will attract your ideal clients, who will probably read even more of your blog.
Great blogs build your image as a great coach and non-invasively encourage people to learn about you.
It's attraction. It's smooth. It brings traffic.
Sweet!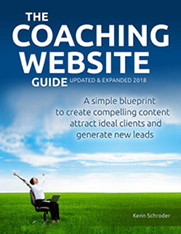 Don't build another boring coaching websites. Instead, design to attract clients by making it exciting, engaging, and inspiring for your visitors with all the tips and tricks in The Coaching Site Guide.
Five things I love about Mitzi's blogs and how they are designed to attract clients.
1. They have images you can't resist.
She really nails down the visual that goes with each blog. They are stunning and make you want to click. It's great for getting attention, especially when you post to places like Facebook.
2. The titles are great.
Her article titles have both elements needed to get people to read: mystery and value.
3. The blogs are short and sweet.
While I'm not a woman, I find myself clicking and reading her articles because they are quick and easy to read – vital for engaging readers.
4. They communicate a fun, positive personality.
You can tell she's a good coach to work from her articles. She shares a bit about herself, while mostly delivering valuable learnings, insights and ideas to her readers. She feels simple, fun and real.
5. They are challenge focused.
Her articles are focused on challenges. People are drawn to "how to" types of articles, especially those who are struggling (and could thus become a client).
Just make sure you're doing these three things with your blogs
First, make sure that you are actually creating good blogs. This means that they are focused on things that your ideal kinds of clients are interested in such as their challenges, concerns and struggles.
Second, get those puppies out in the world! Your blogs need to get out and about for people to stumble upon them. Actually be intentional and strategic about where you get them out so that you reach the people you want to reach.
Lastly, make sure that your website (home of your blog) is leading those new visitors down your sales funnel which leads them to signing up as your new client.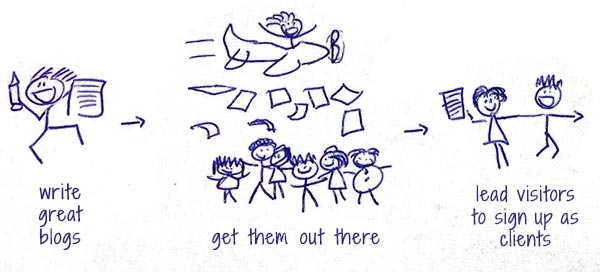 And success follows from good solid blogging.
I've clipped out two notes Mitzi's sent me about the success form using her website to get more clients.
June 22, 2016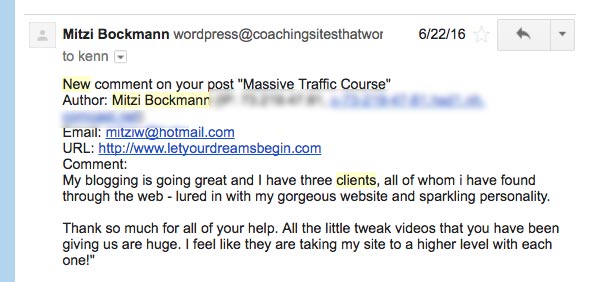 March 24, 2017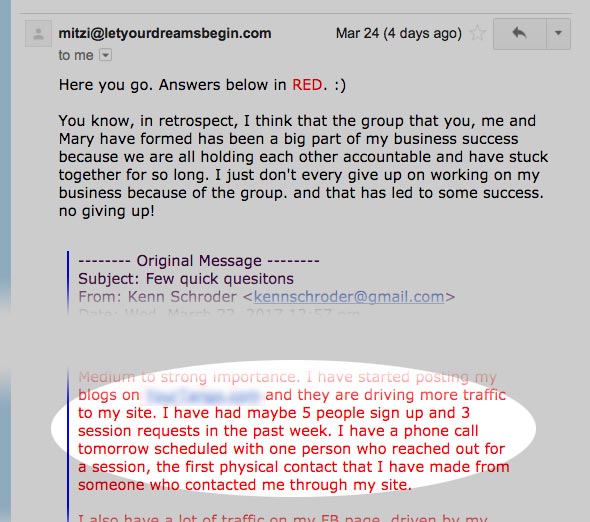 Well done Mitzi. You go!
Remember, people love engaging articles that are valuable, especially ones that teach us how to overcome challenges. Add some fun personality and great images and your blogs will draw people in.
What are you finding works in your blogging? What do you think of Mitzi's blogs? Love to hear from you.