How to Change Your WordPress Username to Fend Off Hackers
Let me show you how to change your WordPress username in a minute for a super simple and quick security ounce of prevention worth 100 pounds of cure.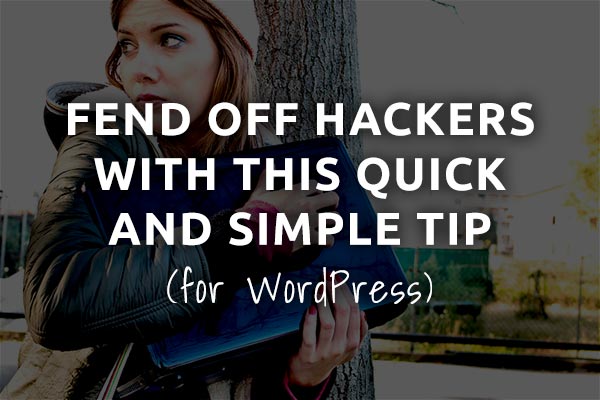 I should first back up a second and explain the risk you're likely facing …
Many new WordPress websites, when installed, are given an easily-guessable username like the word admin or your name like john, or your email address like email hidden; JavaScript is required.
And this username is easy for hackers to guess.
And since all a hacker needs to get into your site are (1) your username and (2) your password, then it may not take long for them to figure out (or run an automated script) to guess at your password.
So, you should have a complex username.
If you HAVE NOT setup your WordPress website yet, then …
… then when you get to the step to choose your username, if given that option, be ready to make it complex using all of these:
Make it long, 12+ characters is good
Use numbers and letters and these symbols _ – * @ and also spaces
Mix it all up
Sadly, upper verse lower case letters isn't applicable to usernames
For example, instead of using admin or kenn or even coachkenn as my username, I would do something like gre@t-19 co@ch-18 
If you ALREADY HAVE set up your WordPress website, then …
… then here's a video on how to handle this.
The basic steps are:Changing your username is very easy and smart move for security. Incredibly smart.
Here are a bunch of easy, simple, but very powerful WordPress Security Tips you should do to keep your website protected and secure and avoid some nasty, stressful and incredibly time-consuming tech nightmares.