Chewy Thoughts on Niches and Why This is a Bad Article Title
First, chewable thoughts on niches.
Coaches love to "coach" and so they should. However from a marketing point of view, promoting "I'm a coach" isn't very effective for many. It's too amorphous as is "consulting."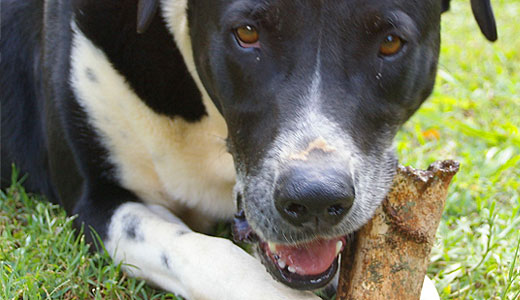 A step closer to better marketing is to pick a niche because you're moving closer to the buyer and their needs. I'm a "relationship coach for busy corporate chics" or a "a business consultant for techies." Nice because your market can be more intrigued by your message.
A step even closer would to be focus your coaching on a need – a need/want/must-have that is very important to people: health, relationships, overcoming something, etc. "I help techies triple their business while taking Mondays and Fridays off." (Addresses the challenge of growing a business while freeing up time for tech-type businesses.)
Point being, even having a niche still opens you up to a wide range of challenges faced by that niche (or market, or target, etc).
Now, why this title of my article is bad (but also good).
I debated titling it Chew Thoughts on Niches but I know it's a bad title.
It's bad mainly because it doesn't highlight a main benefit you'll get. Maybe you'll garner some deep wisdom and this kind of stuff is loved by coaches.
It doesn't offer the possibility of putting you in a better place that you want to be like "finally solving the niche problem", or "finding the perfect niche", or "how to succeed without a niche" etc.
The title of this article with the part about why this is  a bad title does improve this article.
It adds the opportunity to learn how to write better titles.
It also, interestingly, just goes way the hell out of normal article titles by mixing two things that are not quite related but are related.
It's different, quirky, odd.
What do you think? Did this article get you to click due to the title oddness?
I'd love your thoughts and comments.