Chicken Scratch Secrets to Getting Clients From Your Website
It would be great to put up a website, and clients contact you regularly so you can simply coach (awesome) and earn an income (excellent).
From the design marketing media studios of our (just me) office in New Zealand where we give free coffee to clients who meet in person (none really), and nearly 20 years of work with coaches and online "noise making," can you pick out the three hidden messages in this chicken scratch masterpiece?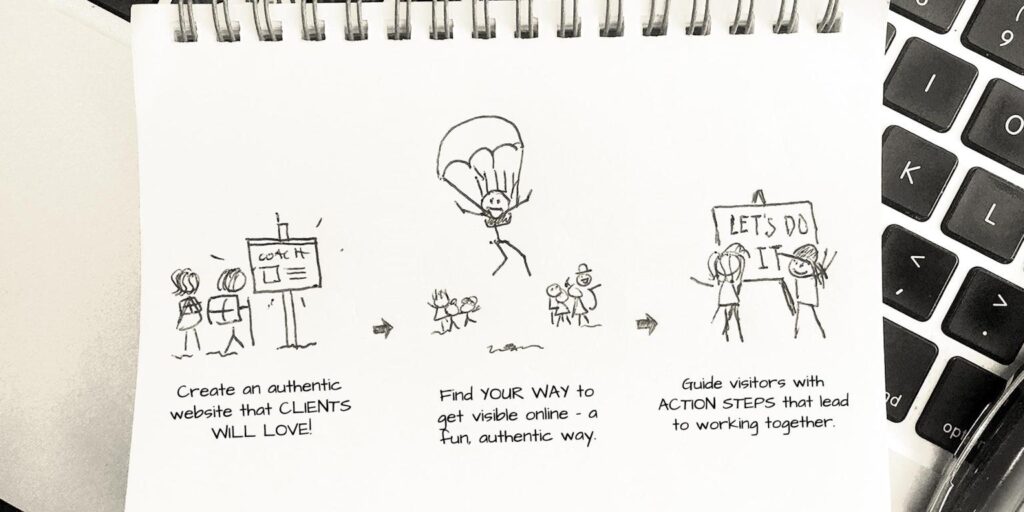 ---
When you hit the LIKE button, I get an electric jolt sent to my cell phone.

This quick shocker puts a smile on my face knowing that I'm helping someone ;). Thanks for that!