One Scary Copywriting Tip
I remember reading this advice in my journey to writing great …
"Cut your copy in half. Then cut it in half again."
Wow! That's pretty scary.
It seems hard enough to simply get some good words down on paper. Now, I'm asking you to cut it in half?! Twice?! Yikes!!
Recently, I updated a section of content on my About page in an attempt to apply this advice.
Let me show you three iterations of the content and how it turned out. I think you'll love it.
Here's the first write-up, with paragraphs of about 4-5 lines each …
---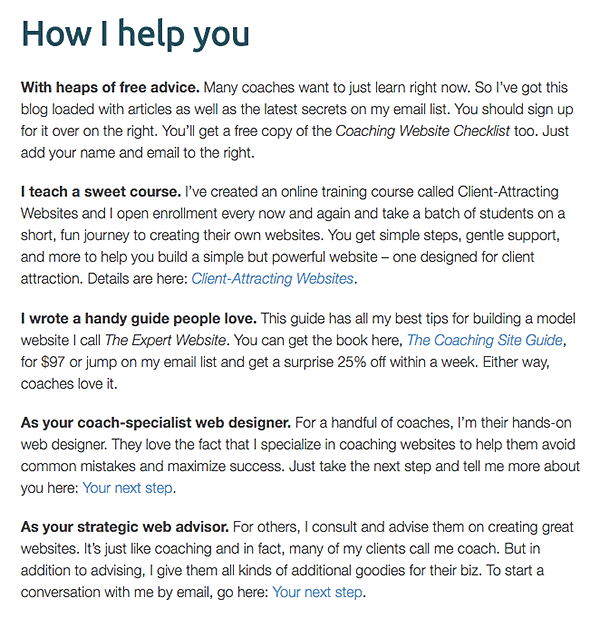 ---
Then, I cut it in half, which feels about 1/3 less …
---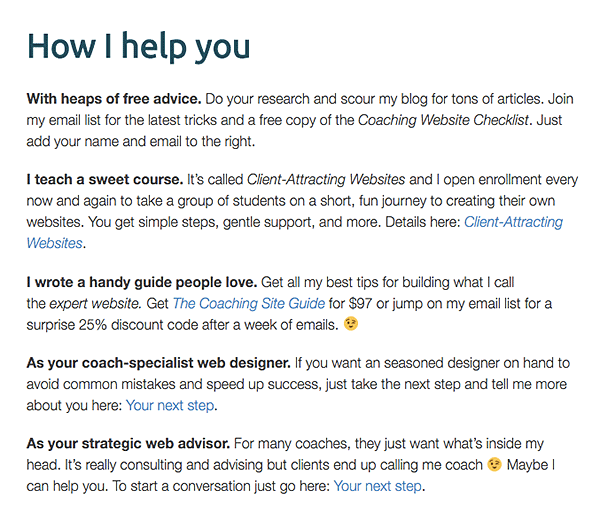 ---
And here's the third version, which I forced down to 2 lines each …
---
Better? Most agree. A few liked the second version better.
Not only will you learn how to write clean, tight copy for your website but you'll also learn how to write compellingly and excitingly in The Coaching Website Guide.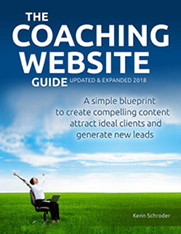 So, do you like the chop-chop approach? Hit Like and comment below.