How to Create a Free Download That Clients Gotta Have – Trick 2 – Time Base It
In another post, I showed you how to use a limiting belief to make your free download offer more enticing. In today's post, I'll show you how to use time to do similarly.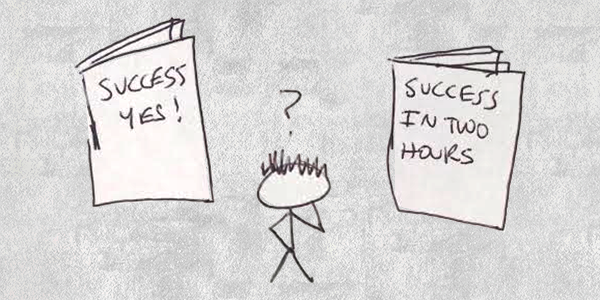 People want results and they want them now. Naturally. So, to time base it, we simply add time to the title of our free giveaway.
For example, if you were a weight-loss coach and had a free giveaway such as "How To Lose 10 Pounds", you could do this  …
How to Lose 10 Pounds in One Week
How to Lose 10 Pounds in 30 Days
How to Lose 10 Pounds with 2 Minutes of Exercise a Day
Adding time makes it more interesting and enticing and appeals to the desire to achieve more in less time.
Can you get too unrealistic? Maybe. Consider …
How to Lose 50 Pounds in 10 Minutes
You'll probably get people wanting to know about it because it seems outrageous, but they will come in with a high degree of skepticism. And if the content in the freebie doesn't support this, then you'll have disappointed the reader (this is called a "false beta" – sorta like lying). Don't do this.
Now, let's combine last week's strategy (the limiting belief trick) with this week's (the time based trick) for a one-two punchy title.
How to Lose 10 Pounds in 10 Days without Extreme Dieting or Intense Exercise
You will have to prove this or show a story about how someone else did it. The above title could  be an article about the effects of sleep on weight gain, or how to make easy food switches, or how to remove stress that makes you fat, or how walking reduces weight, or nutritional supplementing to lose weight, or even food timing or some sort of cleansing technique to remove waste (eww, I know).
Let's get another example, away from fat-loss. Let's go into something many coaches would love to do – write a book. Here's how we can use time to jazz up the title …
How to Publish a Book
How to Publish a Book in a Week
How to Write a Book This Month with One Hour a Day
And if we grab last week's article and remove a limiting belief such as "I suck at writing" or "I never wrote a book before" we can make this more exciting like this …
How to Publish a Coaching Book in One Week Even if You Suck at Writing
How to Write a Book in One Hour a Day as a Super Busy, Working mom
Step-by-step Book Publishing on Kindle as a First-Time Author
A good freebie title gets people on your list and into your marketing systems.
---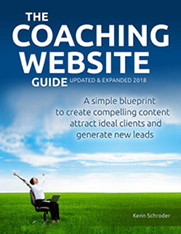 Not only do we dive deep into freebies, but we also talk about creating a website that brings you new clients in The Coaching Site Guide. Check it out!
---
Got a title that needs tweaking? Got an idea that needs brainstorming? What's your freebie title? Share it below.