Creating a Short Message that Instantly Grabs Attention
Being in business for yourself means you need to get people to know what you do, who you do it for and why it's such a great thing. This message needs to come across instantly, clearly.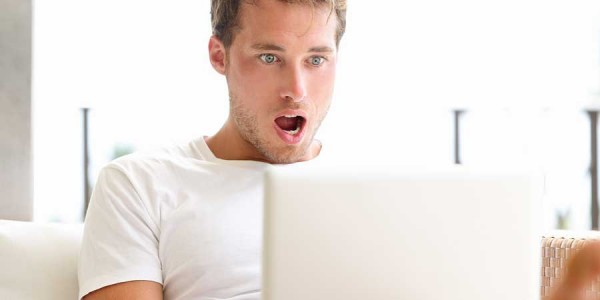 On the bio page, the part that's visible at the top is "above the fold", and it's precious space. So, for that area, I recommend you put your marketing message, that short core 1-3 sentencer that instantly explains what you do.
Below is an image that shows the approximate area of the fold. It's what visitors see once they land on the page without scrolling. It's in this prime space we want to get your marketing message across.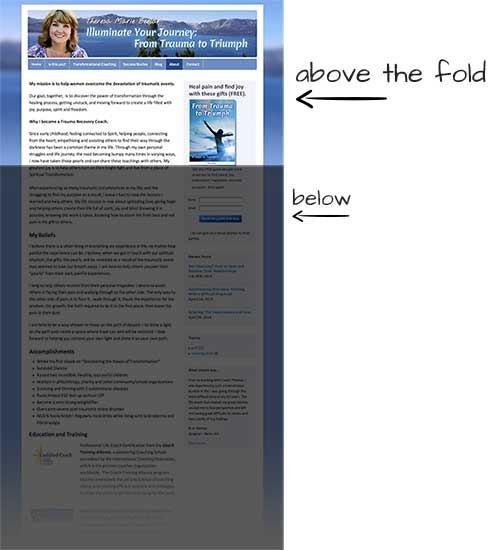 If you don't have a short ditty about what you do, here are the key pieces to include in it:
Market label – Words, labels, and adjectives to point out who your ideal clients are.
Challenges – The challenge, problem or pains they face that they want help with.
Name your coaching – Include some reference words to say what you do such as business advising, life coaching, career counseling, or health coaching.
Title for you – Such as business coach, life coach, career counselor or more creatively, marketing mentor, profit coach, etc.
Benefits – The desires, wants or benefits these clients want that you can help them attain. Listing two or three benefits really helps communicate value and get attention.
Uniqueness – This is something that makes what you do unique, special, or different from other coaches out there. For example, if you're a relationship coach (common) then a relationship coach for gay couples is unique. As another example, a dating coach for executives is a specialized offering.
Here's a simple formula you can use to compile your message:
[Your name], [your title], works with [market label] who are struggling with [top challenges]. He/she provides [label for coaching] to achieve [top benefits] [with uniqueness].
I recommend you start with the formula and tweak it to roll off the tongue smoothly and cover the main things you want to get across.
Here's one example:
Jan Doe, health coach, works with overweight, tired computer geeks who are riddled with chronic fatigue. She offers holistic health coaching to revitalize your body and energize your life without going on crazy exercise programs or making impossible diet changes.
Here's another example:
Mike Masters is a financial success strategist for people buried in debt. He offers money coaching to help you master money, eliminate debt, and build wealth. He does this in a way that's simple to implement so you start feeling in control from day one.
Remember, your marketing message needs to quickly tell what you do in a way that grabs people. Put it at the top of your Bio page to quickly remind visitors what you do.
Your Quick Challenge –> Try to, in a few minutes, come up with your marketing message and post it below.