Elegant Coach Website Themes on WordPress
Here's a quick and elegant way to build your coaching website yourself, on WordPress, with a nice theme.
I'll give you my likes and dislikes and a few quick tips for making the most of this theme provider, Elegant Themes.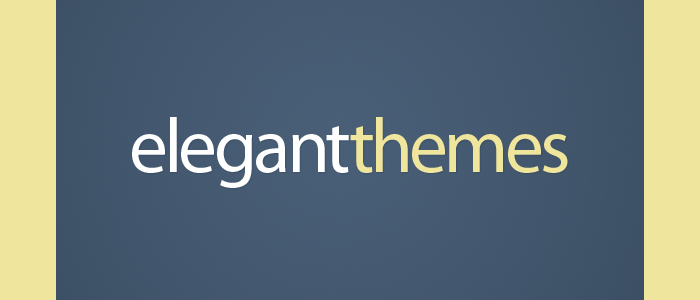 Many coaches are attracted to Elegant Themes because they do look good and many coaches want to have a website that reflects them, their coaching style, their brand. But, remember, that your site is "for clients" and you want to speak about their concerns and desires. Thus, in addition to finding a theme that "you" like, bear in mind your needs to serve them.
Let me share with you, from my perspective, the pros and cons …
What I Like About Elegant Themes
They are visually pleasing.
They are very inexpensive and you get ALL of their themes.
They provide tech support.
They are adding more themes.
They keep things simple, minimal, elegant.
They've been improving their sweet theme, Divi.
Support has been good.
Lots of fun little modules.
They recently enhanced their page builder to a "visual" drag-n-drop style, which I will spend some time tinkering with.
What I Dislike About Elegant Themes
They don't boast much about search engines, so the verdict isn't out yet on whether they will be less "good". Though I've found most of my SEO success came from the basics – content, keywords, links and clean code.
The themes are visually focused, so you'll get features that steer you to use visuals. I believe good content is more important. Well-chosen words that engage and lead people to action along with a website structure/strategy is what gets new clients and sales.
It's easy to get into "play mode" and toy around with functionality and features, which will eat up time. It's not that you're in a rush, but it's VERY easy to lose focus if you have even an inkling of creativity in you (Again, your goal is to get your site up quick, get people to it, and get them to contact you for coaching). Not so much a theme issue, but a bit of advice for you.
What I'd Suggest If You Do Use Elegant Themes for Your Website
Think, "quick, get it up, and learn from your visitors". Doing, learning, improving are keys to business in general, marketing being one aspect of a business. Do not dilly dally for months.
Use support. It's there, use it if you get stuck instead of spending hours trying to figure things out (big time waster).
Of their themes, look at Divi, PersonalPress, TheProfessional, Evolution, and SimplePress and immediately ditch the slider thingie (sliding images) and instead put juicy, yummy content up. See blogs in the Content Creation topic and consider using The Coaching Website Guide to help you write.
The basic membership of "personal" is all you need to get started. If you choose a responsive theme, you're good to go on phones/tablets. If you do not choose a "responsive" theme (it's one of their categories of themes), then get the "developer" membership to get the responsive plugin as well. "Lifetime" membership isn't needed – if your cruising in business over the next year, then you can go ahead and buy that for updates and no more annual fees (they key is to get going quick, get it up, get traffic and see how people respond to your coaching offerings).
Avoid fancy stuff like drop-down menus, portfolio pages or funky page layouts (multi-column stuff) and opt for simple pages of content with a simple call to action for each page. Think, keep simple.
There's a lot to be said for speed in your business. I know that website projects that drag on forever can be a real downer.
So, using a good theme, getting content up quick, and getting responses from your website is rewarding, motivating feedback.
For you DIY-ers who have a handle on their content and strategy, Elegant Themes is one good move to get things going.
Have you gotten your site up fast? Have you spent months on end working on your site? Have you a personal favorite theme – and if so, what do you like about it? I'd love to hear about your experience.