Four Key Learnings from the Life Coach Website Project
A quick update first, next week I'm going to share with you all the new group website project I'm going to run in May. It's to get your site done quickly, professionally with a client-attraction strategy. 
Four things I think are invaluable takeaways from doing this group website format this past month are …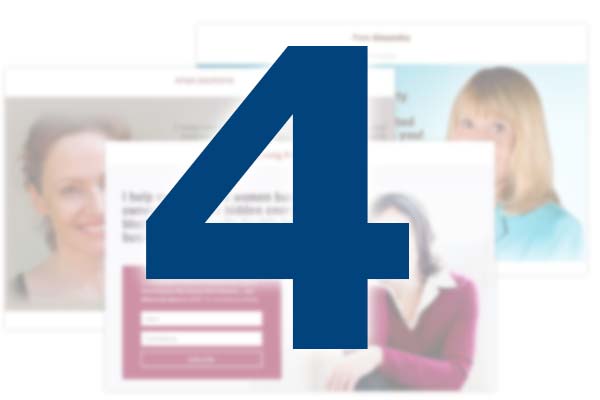 1. Feedback is priceless and free.
As you build your website, get eyeballs on it before, during and after the site is up. You want opinions and reactions from others to help you hone your site.
In the project we did, the core message, that piece that's supposed to speak to your ideal client, was vital to the site's appeal. This piece is what we focused on first. You should do similarly as you build your site.
2. There will be endless edits / tweaks / ideas.
As a web designer, having worked with over 100 clients, I know that the ideas to improve or tweak a site are endless. It's hard to draw the line because ideas are so compelling, especially our own. 😉
Just be sure not to lose track of the goal or intention of your project and the deadlines. Of the three sites we did, one finished on time, the second and third will be about a week later.
Have your deadline and your site's intended features/pages identified and aim.
3. Get a killer headshot.
A great photo does heaps. And it's more about the feeling you get from the photo more than any other aspect.
In doing these sites, the three participants started out with a great shot. You can feel how nice that makes the site just from the warmth you get from them.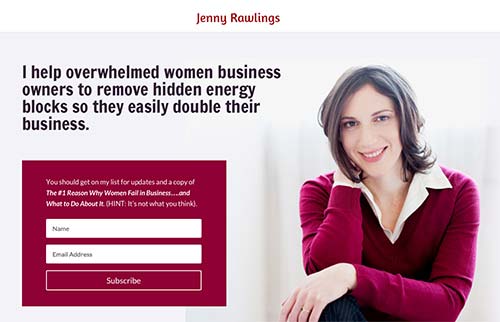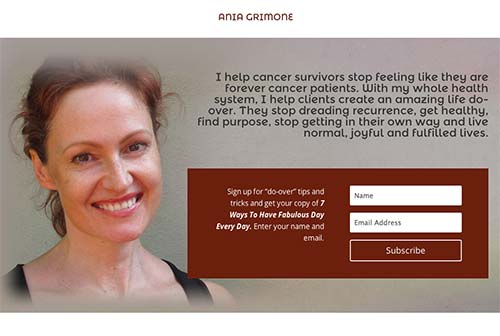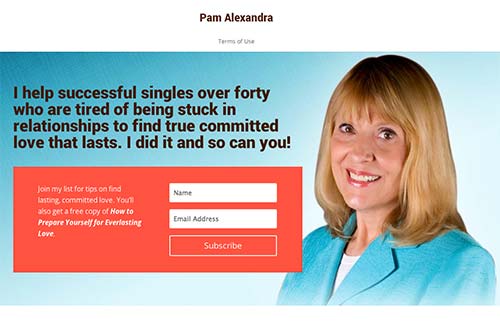 4. Get your call to action prominent.
We started out with a call to action to get a free consultation (strategy session) but changed that mid-way to the opt-in list call to action. I chose to do this because having a list is just invaluable and not hard to get going.
It's so invaluable, that we made it the primary call to action right at the top as you can see in the homepages above. Once on your list, you can still get them to a strategy session.
But, be sure to make your invitation to take action very visible.
That's it: Get feedback, set a deadline, get a headshot and make your call to action prominent.