Four Tips to Get Your Website to Flow
Many coaches struggle to get their website to flow nicely.
They want a site that draws people in, engages them, and leads them to contacting you for help. Smoothly.
They want a site that easily works with their other marketing like using Facebook or other social media.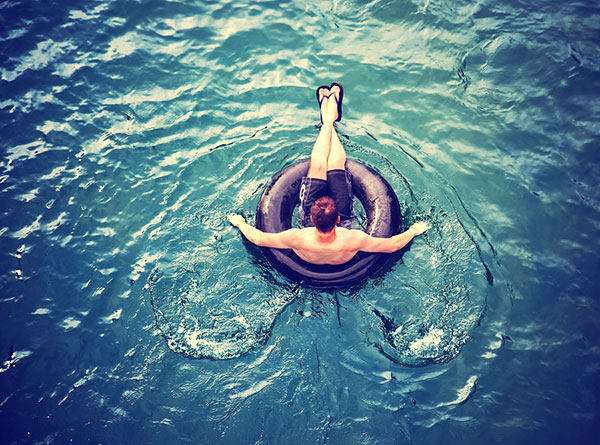 But what is common is that coaches build hard to use, hard to read, and visually sloppy websites.
They are clunky and confusing and stop people from ever contacting you.
Let me give you four keys to improving your website's flow.
1. Craft a killer headline.
Your website's headline (or tagline) needs to be benefit loaded.
People need a great reason to be at your site and stick around to learn more.
With all the crazy amount of stuff that wants your attention on the Web, no one will tolerate a "ho-hum" website.
This headline needs to be big and prominent so people see it right away. 
When there are big things to be gained, people will flow your way.
2. Get them into your sales funnel.
A sales funnel is simply a series of interactions that lead people to from not knowing you to signing up as your client.
And your website is a big part of that.
I recommend, that after they land on your site and get a dose of content, you use an opt-in box and get them onto your email list.
Email lists are great for sales funnels – they work.
Of the handful I've tried, and in my marketing circles, Aweber is the most popular. I highly recommend them.
While on your email list, serve them with good content and they'll flow closer and closer to contacting you.
3. Make great offers.
Once on your email list, and after getting some good info from you, invite them to talk to you on the phone.
But, be sure to load that offer with value.
Promise value in the call like: gaining clarity, removing blockers, making a great success plan. This will increase the chances of them showing up to the call.
---
In The Coaching Site Guide you get my best tips for quickly creating a website that flows smoothly. You'll learn how to craft great headlines, set up a smooth funnel, and make juicy offers that generate leads. Learn more about The Coaching Site Guide.
---
With great offers, your site will flow people right on the phone with you.
4. Have a clear sales funnel.
This should probably go first.
Get clear on the exact steps you want people to take to go from stranger to paying client.
Yes, include steps outside of the site like networking or promoting.
And yes, include steps for how to handle the phone call as well.
Make all of those steps simple and easy. 
A clear sales funnel will have a natural flow.
Here's a simple process you can use:
(a) Entice them to your site with a great free download,
(b) at your site, hit them with a headline that offers big value,
(c) then, get them on your list smoothly and
(d) send them a juicy invitation to talk to you.
Remember, clarify your action steps and make them flow. 
Make sense? 
How's your funnel? What's missing? What's the struggle?
Post below and we'll see if we can't iron things out for you.