How to Sell More Ebooks with Pre-Sell Blogs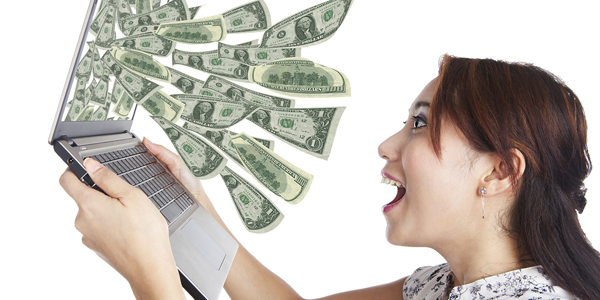 Whether you've got an ebook for sale or are planning on writing one, consider using the content in that book for writing loads of easy blog articles. Not just any articles, but ones that will entice readers to buy your ebook – turning your writing into cash!
In this article, I will give you four simple steps to extract out great blog articles that will both keep you full of writing ideas and also help you pre-sell your ebook.
To get started …
Step 1: Get an ebook title if you don't have one.
If you've already got an ebook created, great. If not, then quickly come up with one that you "could" write down the line. It will be the guiding light for your blog articles.
Here are a few examples of book titles that work well for coaches:
The Blueprint for [Achieving Some Goal]
(e.g. look like a swimsuit model, love finding, biz success)
How to Become [Something bigger]
(e.g. become a great mom, a successful biz owner)
Overcoming a [Challenge]
(e.g. serious health concern, depression from divorce, financial ruin)
Coaching books are typically about making positive changes. So books on how to do that are great.
More title types that work well:
The Seven Habits of …
The Five Uncommon Ways to …
Going from [before situation] to [after situation] in 30 Days.
For example, one future book I'd love to write is on healthy eating habits for entrepreneurial techies like me. Thus, one ebook I could write would be "Zesty Designer: New Tools for Losing Fat, Boosting Energy and Unleashing Gobs of Untapped Creative Juice!"
Ok, great. We've got the ebook.
Next …
Step 2: Outline the ebook chapters and sections
If you don't have the ebook written, then brainstorm the chapters and sections that would be in the book. Keep things quick and simple.
My chapters would look something like this:
Chapter 1 – Bad beliefs that keep your energy down
Chapter 2 – Eating habits that make you feel amazing
Chapter 3 – Work habits that boost mental power
Chapter 4 – Exercise habits that you'll actually do AND enjoy
Chapter 5 – People handling habits that remove negativity and foster energy
Chapter 6 – A 30 day challenge for you!
And, for let's say Chapter 3, here are sections of the chapters I could write:
Section 3.1 – Keeping lists instead of stuff in your head
Section 3.2 – How to quiet the mental monkey
Section 3.3 – How to keep email under control
Section 3.4 – How to feel amazingly productive within one hour of starting your day
Section 3.5 – How to set fun goals that will keep you motivated and focused
Ok great. We've got a nice outline of great content for our book.
Next, let's …
Step 3: Extract out some pre-seller blogs, easily.
The key now is to hone in on any of the sections in our ebook and pick out one simple thing we can expand upon. We are going to take JUST ONE thing and teach the hell out of it!
So, in my example, one section of chapter three is on quieting the mental monkey. It's a chapter about how the mind can go wild with too many ideas and thoughts, making it hard to stay focused on any one thing.
Within that section there's one tip on staying with your breath for two minutes and letting go of physical tension areas of the body.
With one little tip, you can write a whole blog article by including:
Instructions on how to do the tip.
A video showing the tip in action.
Stories of clients using the tip.
Stories from you using the tip.
Reference other experts say about the tip.
Scientific references behind why the tip works.
A challenge asking the reader to try the tip.
Talk about more advanced ways of applying the tip.
Talk about when and where to apply the tip.
Talk about commend challenges people face when using the tip.
Pictures of people doing the tip.
Diagrams about the tip.
Here's what I can include in my example on the breathing tip:
A short video of myself doing the breathing exercise.
A reference to a simple online timer tool for measuring two minutes.
References to science behind the mind-body connection.
Suggestions about longer periods of relaxation or meditation and the benefits.
Discussions about the three common tension spots, the jaw, the neck and the belly.
Advice on how to sit, where to sit, lay down, etc.
Alternate ways to do the exercise like focusing on a candle light.
Challenge the reader to do the exercise right now and report back.
Ok, great. So now you can see how you can pull out small pieces of your book and turn them into content-rich articles.
Next …
Step 4: Make a "plug" for your book after your blog article.
If you don't have the ebook ready, of course you'll need to come back when the book is complete. But if you've got the ebook ready for sale, simply write a short blurb of text that tells the reader they can get more great advice in your ebook."
In my example, it would sound like this …
"Found this tip handy? Great! Get more tips for eliminating the mental craziness involved in our work and find your creative, energetic zen place in my ebook, Zesty Designer. Click here to learn more."
Essentially you're telling the reader that if they liked this one tip, they can get loads more in your book! Then, include a link to the sales page for your ebook or to the bookseller's site, like Amazon.com.
In summary
To generate loads of blog articles and boost your ebook sales, use this pre-sell technique. Write blogs on one very specific tip or concept in your book. Expand the heck out of the point to really teach your readers. When they receive your coaching wisdom they'll be excited to get at your book – and maybe even become a paying client!
Can I ask you?
Gleaning any useful ideas from this article? Have you an ebook that could use more sales? Got an idea for a future book along with some blogs for pre-selling it? I'd love to hear them.
Please comment below.