Jan's Blog Writing Tip to Engage Readers
Below are before-and-after images of a tweak I made to one of Jan's blogs at her site to make it more engaging.
For blogs like this, "story type" or "life lesson" blogs, I recommend the first paragraph be the dramatic point of the story. Then, continue into the story chronologically from start to finish.
Here's the before image …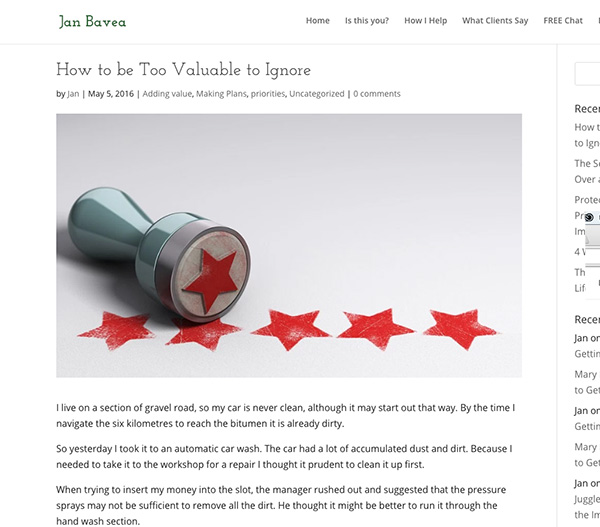 Remember, the more we get website visitors to read our articles, the more we bond with them – building the trust factor. And as you know when people have challenges to overcome or needs to satisfy, they will seek help from those they trust.
The tweak I made was to add a quotation in a larger font in bold to add a drama, add interest, and allude to something important later in the article.
That gets people to read more.
Here's the after image …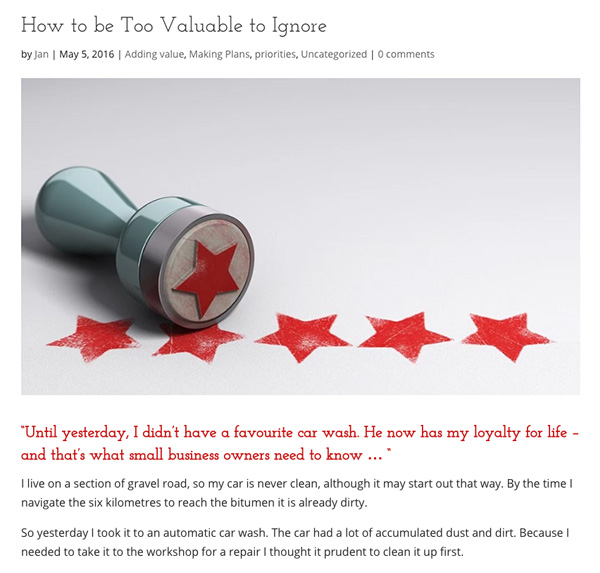 You can see it at Jan's site here.
What do you think? Like it? Got an idea to further improve? Love to hear from you.