Melissa Rebronja's Sweet New Website – You Go!
Below is Melissa Rebronja's website. She is one of the students finished coaching websites from the Great Website Course this past January.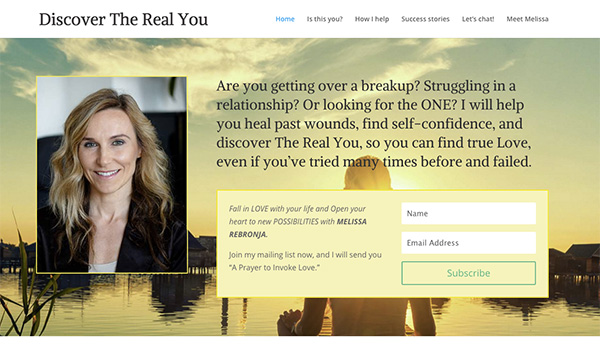 Melissa's feedback …
I love this course! It's a powerful combination of everything a coach needs to build an awesome site. The technical is accessible and user friendly. The marketing is beautifully organized in smaller, doable, logical bits. One of the things I enjoyed the most is having Kenn actively inspire with deadlines and be available for anything that comes up for us individually. I am happy and excited I chose to create my site this way. I highly recommend it to anyone.
Personally, I love that …
1. She launched fast, in about 2 weeks.
2. She's got a great core message. She leveraged the group feedback to help her.
3. Visually, it's real nice as it adheres to the design tips from the course.
Yep. Great!
Nice job Melissa!
I'd love to hear your thoughts about it. Likes, dislikes, ideas and whatever else comes to mind. Just comment below.