One Hiccup That Kills Your List-Building Efforts
You know it's important to grow your email list — in classic terms, "build your database."
Your email list contains the people who are interested in what you do but aren't yet ready to take action to buy or get that free coaching session.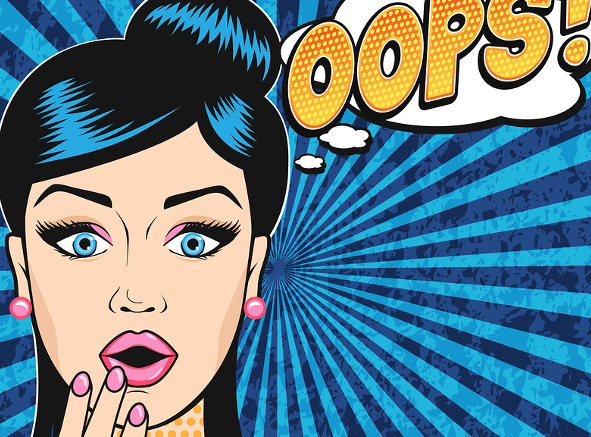 These subscribers are your potential clients and customers.
If you build it up, interact positively, and serve them well, you'll gain that trust that helps keep your coaching practice consistently full.
Personally, I LOVE IT when I hear from a subscriber whose been on my list a while and they just show up with credit card in hand asking, "where do I sign?"
Yes, that's exactly what can happen.
But, it does take work to get out there, getting traffic, grow that list, and stay in touch. Good 'ole blood, sweat, and tears.
The problem with many coaching websites is that their invitation to sign-up for the email list is a clumsy mess.

I've reviewed hundreds of these, and I'll have to start accumulating some specific examples for each of these typical problems:
the sign-up form is not visible, but buried deep within the website
they form is difficult to fill out
the submit form button is not an obvious button but some other artwork or attempt to be "cute"
you get an error message that you can't get around
it doesn't work on a mobile device
when you submit the form, nothing happens to let you know it worked
When your form is buggered or confusing, people just give up — and that means fewer client opportunities for you.
Sadly, many coaches don't even know how bad their forms are — and visitors won't tell you it's a problem, so you'll never know.
It could be a long time before your discover how horrible your subscribing process is.
Here are some tips to making sure your opt-in process is smooth, slick, and maximizes your list-building efforts.
Tip#1 – Get numbers to show you how many people are subscribing
Get the numbers of people coming to your site, the number of form submissions, the number of people who are confirmed, and truly active.
This means these people have fully completed the opt-in process including confirming their email address if complying with CAN-SPAM laws.
You want bonafide, real people you can email and you KNOW they are getting your messages.
TIP#2 – Make sure it's prominent
Make sure it's very obvious that you are offering visitors a way to stay in touch by getting onto your email list – be that a promise for a newsletter, some tips, blog posts or other.
If you're not sure how visible it is, try using a "light-box" which is a form that hovers over your website and with an invitation to sign up. People won't miss that.
TIP#3 – Add an instantly gratifying freebie
Create, if you don't have, a free download, video, or other immediately accessible teaching or resource they can access immediately when they sign-up.
It's an inducement, a bonus, a special gift and can increase the conversions.
TIP#4 – Test your form yourself.
Sign up for your own email list and see how the process works it works.
Can you even do it? Was it super easy?
Use your personal email or make a free one somewhere else to test it out. You may need to remove yourself from your list first.
TIP #5 – Watch a friend sign up.
Get a friend, or the nearest sapien, and ask them to fill out your sign-up form. Better yet, grab three.
Keep quiet and just watch them do it – on a laptop and on their phones.
It's amazing how differently people do things and how the seemingly-simple to you is impossible for others.
Often, your own familiarity with your website blinds you to what the reality is when others use it.
Myself included, and I'm a web designer.
TIP #6 – Test your sign-up form in a few places 
Test it on a mobile phone.
Test it using a Gmail account, an Outlook account, and one more like Yahoo or .me account (Apple). account or other.
Test it on a Chrome browser, Firefox, and Internet Explorer.
Test, test, test!
Tip #7 – Reduce the number of steps, ask for less information when signing up.
The fewer steps to signing up for your list, the better.
I know various services out there have different methods for this, but avoid extra steps.
You should only need email address and possibly first name. Don't ask for phone number or mailing address unless you thought long and hard about it and you will call or send them something physical like a special gift.
Tip #8 – Make sure you're emails are not ending up in their junk / spam / bulk / trash folders.
Your email messages need to be clean and simple and not look like anything a spammer would send.
Use minimal alert words like "free" or "buy now" or "viagra" – I know you coaches love talking about viagra ;P just kidding.
Your list service provider (like AWeber or MailChimp) will have tools to help you with this.
stick to simple text
avoid too many links
avoid too many images
I know a lot of you have wild signatures with links to all your social profiles, websites, and what-not. That's risky.
Remember, your list is gold, and getting through the sign-up process is crucial.
Be sure to give your opt-in box a thorough test to make sure it works well.
Clients are out there checking you out and if they can't quietly hangout on your list for a spell, you'll miss out on the chance to grow that trust for the day they are ready to sign up with you.