What's one word to describe the kinds of people you LOVE coaching?
I recently started a discussion in The Coaches Support Group, one of my regular hangouts on LinkedIn.
I posted the question, What's one word to describe the kinds of people you LOVE coaching? (you'll need to join the group to see the discussion, but the results are below).
After 185 comments over a month, I tallied the results to see what kinds of clients people loved coaching the most.
Here are all the words participants chose
Competitor, Intentional, Open, Undecided, Curious, Learner, Creative, Determined, Engaged, Committed, Ready, Disconnected, Honest, Motivated, Metaphysical, Challenging, Open-Minded, Ambitious, In-Need, Inspired, Lucky, Hopeful, Potential, Hard-Working, Willing, Thoughtful, Focused, Passionate, Striving, Perseverant, Serious, Self-Aware, Proactive, Enthusiastic, Positive, Intense, Fun, Courageous, Dynamic, Deep-Thinkers, Driven, Reflective, Aspiring, Hungry, Human, Transparent, Tiger-Parent, Non-Judgmental, Reflective-Actors, Skeptical, Receptive, Interested, Leaders, Teachable, Smart, Clever, Stuck, Alive, Caring, Keen, Adaptable, Clear, Dedicated, Disciplined, Vulnerable, Responsive, Deliberate, Self-Loving, Coachable, Adventurous, Reliable, Implementors, Risk-Taker, Burnt-Out, Conscious, and Resilient.
That's a huge, juicy list!
There are some great words to use on your website – especially where you talk about who your ideal client would be.
Before you scroll down, can you guess which one was the most popular (don't peek)?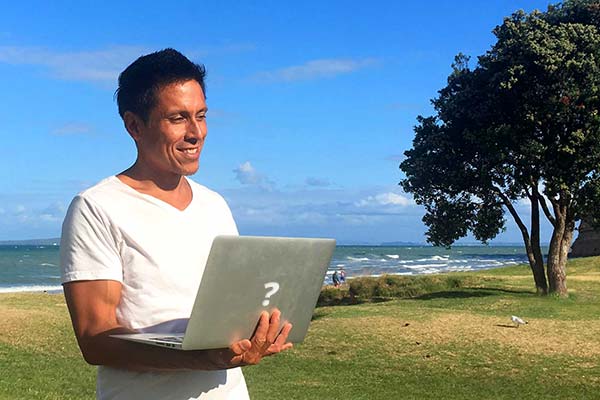 Here are the most popular words
I only listed the ones with 2 or more instances.
Ambitious 2
Committed 7
Ready 10
Motivated 5
Open-Minded 8
Open 11
Curious 8
Determined 3
Intense 3
Inspired 2
Interested 2
Intentional 2
In-Need 2
Honest 2
Willing 3
Proactive 2
Human 2
Enthusiastic 2
Engaged 3
Creative 2
Driven 2
Scared 2
Challenging 2
Learner 3
Reflective 2
Passionate 3
And as you can see, the top ones were:
Open 11
Ready 10
Curious 8
Open-Minded 8
Committed 7
How great would it be to work with some curious, open-minded, committed clients?
Any more words coming to mind? Post them below.