A Plugin to Encourage Conversation on Your Blog
One good thing about having a blog as part of your coaching web presence is that it allows visitors (followers, strategic partners, other gurus in your industry) a way to engage in conversation with you immediately.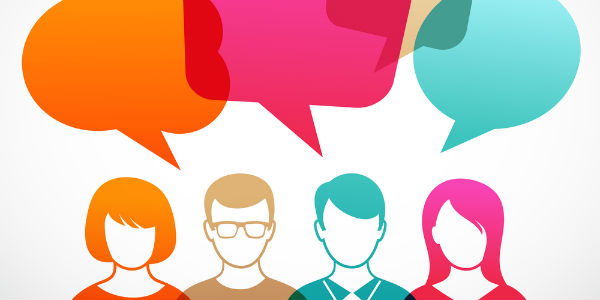 Being readily accessible on your site through a blog puts you in the category of "expert" as you write, respond, and interact with visitors.
Unfortunately, one little setting that helps visitors create in-depth conversations with you, at current, is not part of the core setup of WordPress. It's the "follow comments" functionality.
The "follow comments" ability is fantastic! It allows those who comment on your blog, to just check a box and automagically get alerted of followup responses by email – bringing people deeper into conversations.
Imagine a potential client comes to your site, reads your blog on goal setting, and has a question and posts it. Without this "follow comments" feature, they would have to come back repeatedly to see if you've responded. Who can remember all the places they've made comments?
When enabled, here's what it looks in action: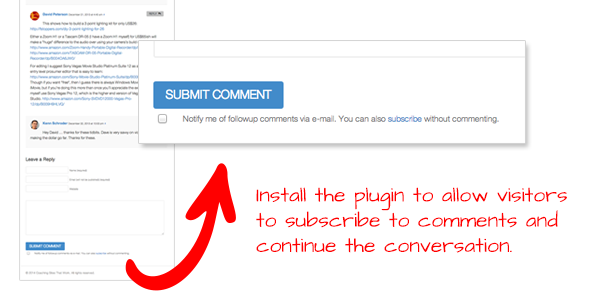 Notice the little check box that says, "Notify me of follow-up comments by email." You want that. 😉
How do you get it going?
The plugin to use currently (it's Jan 2014) is called  Subscribe to Comments.
Reloaded and you can find it Subscribe to Comments Reloaded.
Simply log into your WordPress website, go to plugins, click on "add new", search for "subscribe to comments reloaded", plugin, install, and activate.
(Note: If you're not using the core commenting system provided by WordPress, say you're using JetPack or Disqus, this plugin won't work. To get it to work, there are settings within JetPack and Disqus that can allow visitors to "follow comments")
(Second Note: You can customize the text below and a few other options with it).
Once it's set-up, give it a test by commenting on a blog article, and then have a friend (or another email account) post another comment to see if you get a follow-up email.
Want to test it out? Go ahead, below, enter your favorite color and check the "notify me follow-up comments" box and you'll see others colors come to you by email – but don't worry, you can always "unsubscribe" easily after you see it working.
Give it a go!