How to Turn Your Rough Draft Into a Polished Masterpiece
Getting that first draft down on paper can really feel like pulling your own teeth, huh?
Will the rest of the writing journey be more of the same agonizing, painful self-surgery?
Not if I can help!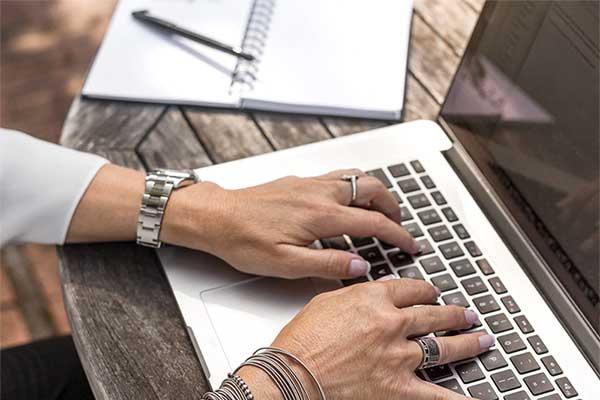 Here are my five favorite ways to polish those first efforts into descriptive, persuasive works of art.
1. Read it aloud.
For many, their initial writing ends up a bit wordy.
And after some editing, things can get a little clumsy to read.
So, try verbalizing it yourself, or ask a friend to read it back to you. If they pause while reading, there's a good chance an edit is needed.
You can also use Google Translate to play it aloud.
Get your writing to roll off the tongue smoothly.
2. Get feedback from others.
Share it with friends, colleagues, and ideally people who would make ideal clients.
The simple act of getting out of your own head will do a lot.
3. Remove jargon, acronyms and clumsy phrases.
I've found that many coaches love their concept talk like inspirnation to mean inspired nation or lovergy for love + energy. 
It might sound cool to you, but will your target client get it? Most often not.
4. Use
descriptive

juicy, sexy, succulent words.

Which is more exciting, a sports car or a brand new, candy-apple red corvette convertible?

Find words that paint a vivid picture of the struggles, the pains, the dreams and desires of your clients.

I absolutely LOVE using OneLook to find sexy words.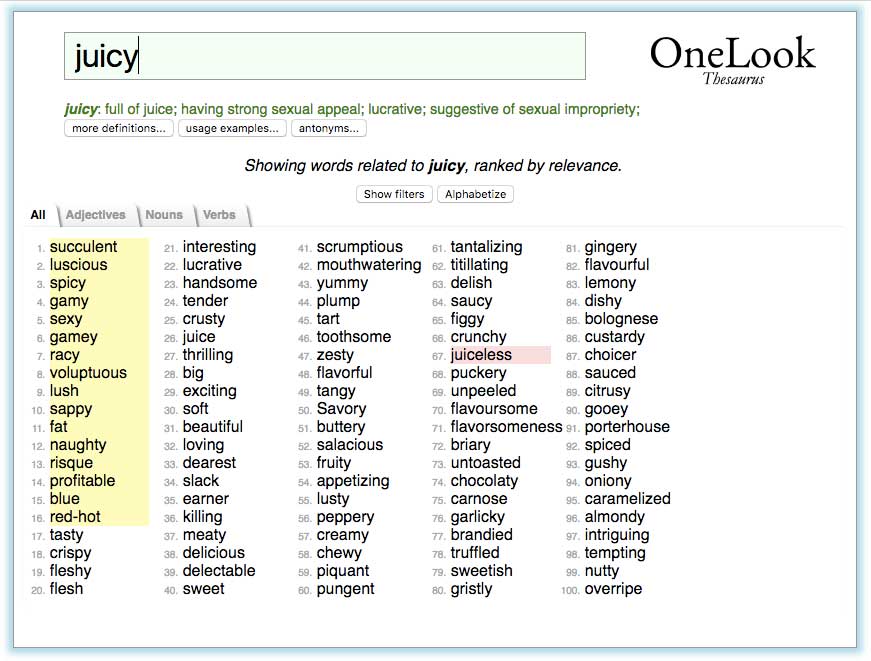 5. Come back later (my favorite)
I have to agree with sage advice, that the art of great writing is the art of re-writing.
Whether you publish something as "done" or simply a "draft", putting it down long enough to forget about it, such as a full day, does wonders for editing.
I'd even go so far as to write something, expecting to come back to edit it later.
What's your favorite way to edit, improve, or polish your copy?
You know I love hearing from readers, especially coaches in the heat of growing their businesses. What's one of your favorite tools, tricks or techniques to improve your writing?