Tips for Coaching Website Taglines from My Local Broadband Provider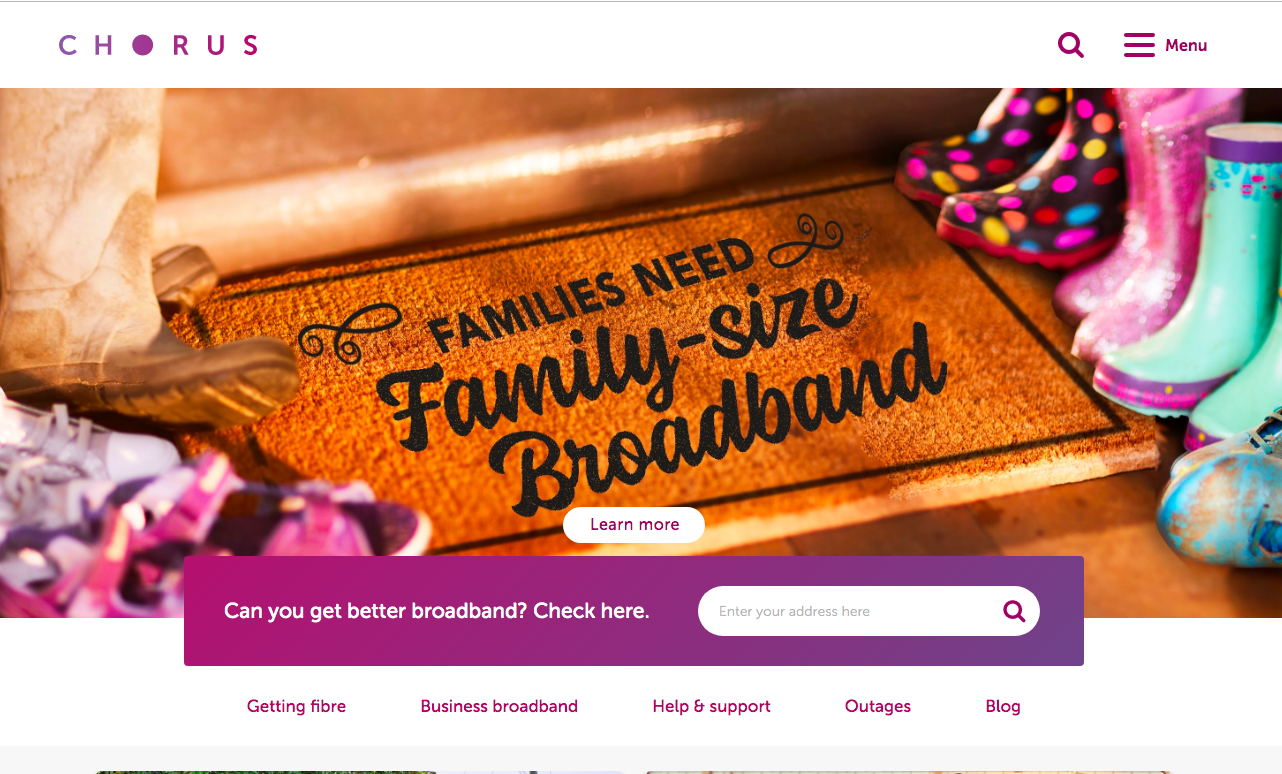 Chorus is a local broadband service provider here in Auckland, New Zealand.
As you can see, their homepage opens with a big image of a doormat with a message – not exactly a tagline, but it hits home. 
I LOVE THIS!
For many reasons:
It's targeted to families, their market
It's got subtle cues – kids booties, doormat, front of the house – welcome to our home with great wifi
It evokes a powerful feeling of a happy home (because of good internet speeds)
It's a big hero image and a simple, obvious message
the main color for Chorus is purple, and the image matches it (or has been tweaked to do so)
For coaching websites:
What image would make your ideal client feel "right at home"?
What is the ultimate big benefit your best clients are after? What do they truly want?
How can you express the big benefit in simple yet powerful terms? 
Again, LOVE THIS!