Web Copywriting Tool Readable.io
I would not say I was a rockstar copywriter. I know my weaknesses are in grammar and spelling – which I justify in efforts to be speedy and conversational.
(Btw, feel free to call me out on my typos and other grammatical hiccups. Website owners appreciate that immensely.)
But the great news is, you don't have to be one of those super start writers, marketers, or bloggers who seem to put out great content in their sleep.
All you do need to do are …
1. Be human, real and care about your readers. This often gets lost in the online world. It's much treasured when we find it.
2. Deliver something your readers WANT to learn about. As a coach, you oughta have an area or two where you specialize. Focus on those.
3. Keep at it. Keep putting out content, articles, blogs, emails or even videos or diagrams. You'll ease into your sweet spot.
By the way, if you do video, audio or podcasts, then transcribe them to text.
Text RULES!
It's is light-weight, gets around fast, is easy to consume, easy to search on – easy, easy, easy, easy!
Here's the sweet web writing tool make for great copy …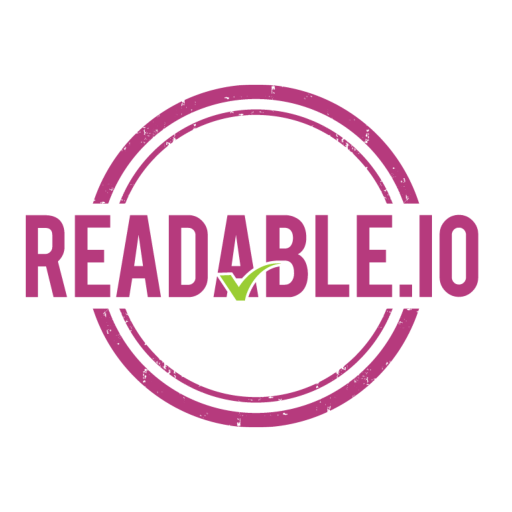 It's the Text Scoring Tool from Readable.io and it's here:
https://readable.io/text/
The whole purpose of the tool is to make your content more "readable".
I LOVE how it reminds me to chop down long sentences.
And in the big picture, if you want plenty of clients coming through your website, then clean and easy reading is a must!
A year ago, for a 2-week period, I remember making a slew of copy edits on my website that:
Made people stay longer
Lead to more sales of the guide I sell
Have you used Readable.io? Got a favorite tool for content? ​​​​​​​