20 Tips to Write Your Blog Consistently and Enjoy The Process
Updated Monday, April Wednesday 25th, 2022 – I've enhanced this article and added a 20th power-move for blogging consistently. It's a video and my favorite way to get ideas.
The Stoned Cow (not crow) is my regular spot for living the laptop lifestyle, and one key task to tackle this morning is my marketing — which is simply sharing what I've learned as I help coaches get online, get visible, and sign up new clients.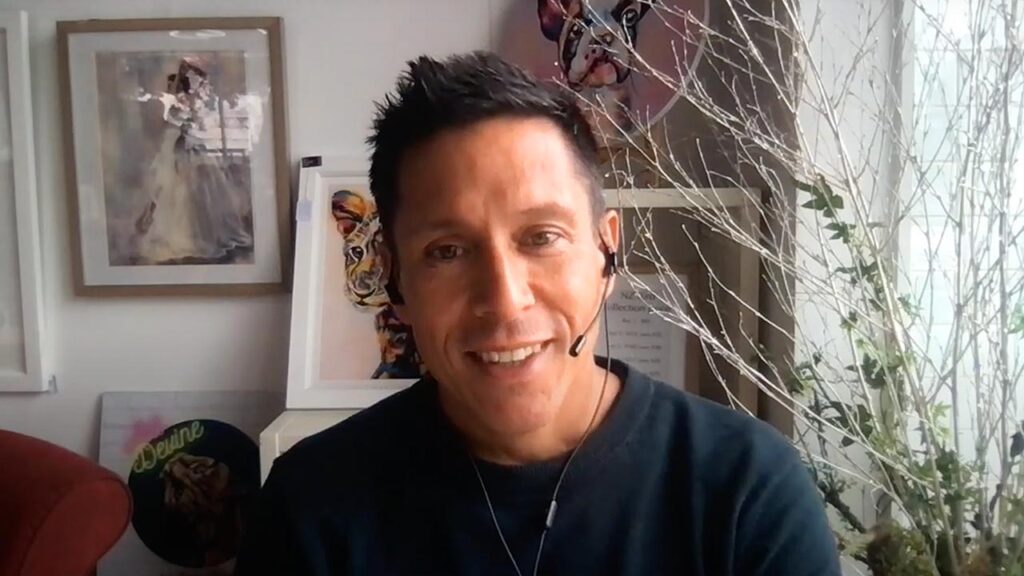 I wish I had the be-all-end-all answer to the question, How do you write blogs consistently? I haven't found a one-size-fits-all answer, but I think you'll love the last one below.
Consistent blog posting is tough …
The top challenges in steady content I've seen are …
you don't know WHO you are writing to
you're not sure WHAT to write about
you may FEAR being judged poorly by others
there's no accountability — it's easy to put it off
you're not sure anyone is listening, so you skip it
Even in nearly 20 years of putting out content, my own approach has gone through many phases.
So, let me give you some ideas to find your way.
19 20 Ways to Get Your Blogs Done Consistently
Some approaches have proven useless to me while others were godsends. But again, to each their own.
1. Relaxing yourself.
Take time to slow down your breath and scan your body for tight areas to relax. This eases worry/tension about writing and then the words flow. You could take 5 minutes (which isn't much) to just ease up if you're feeling tense.
2. Bash through it.
I've done this with lots of stress and fuss. It got the job done and did help me attract new clients. But when I went back to read what I wrote, you would think English wasn't my first language. Heh!
3. Do a routine to get you ready.
People have told me that they have a process for getting the creative juices flowing. If so, power to you.
4. Make a schedule.
Many people like planning out their content. I've tried this but coming up with good ideas on a specific day and time seemed unpredictable. But hey, for some it works.
5. Allow yourself to be imperfect.
This advice has helped many get around mental blocks. More mind freeing quotes along this line:
Remember, it's just a draft.
You can't edit a blank page.
The art of writing is the art of re-writing.
To write is human. To edit is divine.
6. Make time for your writing.
Don't just say you'll do it Monday morning at 9am without looking at your priorities and schedule. Make sure the time-block (some people love this approach) time will work.
7. Put it down for later.
Being a consistent blogger many mean to plan your efforts to put the work down and come back later. I actually love this one and when working with coaches, I aim for 3×30 minute sessions over 3 different days to get the subconscious mind's wisdom on board.
8. Do your worst.
To battle a perfectionistic voice, try telling yourself to "do your worst" and just get into action. It's kind of humorous to think about, and that in and of itself can make it easier.
9. Take a break.
I'm big on putting the work down. I think it's almost a must-do step, especially if you've been struggling. I like intentionally planning for breaks.
10. Go nuts and blog every day.
To break through, committing to do it every day for 100 days, as a client of mine had done, could be the thing to find your groove. This will stop you from overthinking it, knowing you're just gonna submit yourself to the process and just do it.
I've done this one before. It can be fun ;D
11. Get an accountability partner.
I've done this and it's great. To row with another person in the same boat is very helpful.
12. Join a group.
I've run group programs to help others get work done in a small tribal effort. The fun factor and rapid learning are big pluses. Just make sure it's organized with a positive leader.
13. Think about your clients.
A great way to find ideas to write about is to reflect on past clients. Think about their biggest struggles and give ideas for helping them.
14. Set a time.
I definitely love using a time limit for working on blogs. This is a great way to keep focused, reduce worry, and get things done. Schools do it. Businesses do it. You should to ;D
15. Do videos instead.
Your content doesn't have to be written. Writing can be tough as the hand is slower than the mind. So, if you're more of a dynamic on-the-spot talker, then videos may work better. They can also be transcribed to the written word, which is great for search engines optimization.
16. Do chicken-scratch diagrams to teach.
If you're a doodler, you could just draw out ideas on a napkin, take a pic and upload it to your blog post. Then add a few words and call it done. Just be sure to give value in your content — like teach something, inspire folks, or be funny.
17. Do a year of blogs.
Similar to the 100 blog idea above, you could commit to writing 52 blogs for the next 52 weeks — a sold year. That's some commitment. The marathon approach means you can go slow and not sweat too hard for each one.
18. Do "micro" blogs.
Doing super short articles of 200 words with one key message could be the thing to get you going steadily, especially If you're not bubbly but rather powerfully terse.
19. Give it to someone else.
The move to stay consistent may be to take a hand recording, go for a long walk, record your ideas, and then send it to a copywriter or assistant to turn into an article.
This would be very time efficient on your end, but cost a few $$ as you're hiring someone.
20. Do it right after a client call (new 2022)
Right after coaching a client is an amazing time for ideas. They are fresh in mind and there's often a buzz of energy you can leverage.
In fact, here's a video blog I did after a call with a client on this whole topic of consistent blogging.
In my bag of tricks, my favorite is "capturing brilliance" or as was said, Eureka moments right when they happen.
I love just quickly doing a video or drafting ideas or an audio recording when those moments show up — often in client calls, in learning something new, or when slowing getting up in the morning.
But not just writing them down, but actually dumping all the ideas out right then and there, and even getting that content into live form — like ultra casual youtube videos.
It's complete in-the-zone speed, ease, and joy.
Find "Your Way" to Consistent Blog Writing
The blog format is open — you can approach this however works best for you.
So, go ahead and find your own groove — be it midnight mind-dumping onto paper, morning coffee-powered writing, or long runs with a voice recorder.
What ideas are bubbling up for you? How do you stay consistent with your blogging?
What gets you consistently writing?
What gets your creative juices flowing when you need it?
What makes blogging fun for you?
What's worked and what hasn't?
I'd love to hear from you.