Website Review for Bernadette
To improve Bernadette Romero's life fulfillment book website for client-attraction, here are before-and-after images along with my suggested tweak.
If you want me to review your coaching website schedule some quality time with me here and we'll find high-impact yet easy-to-do enhancements to improve your website for client-attraction.
Before image …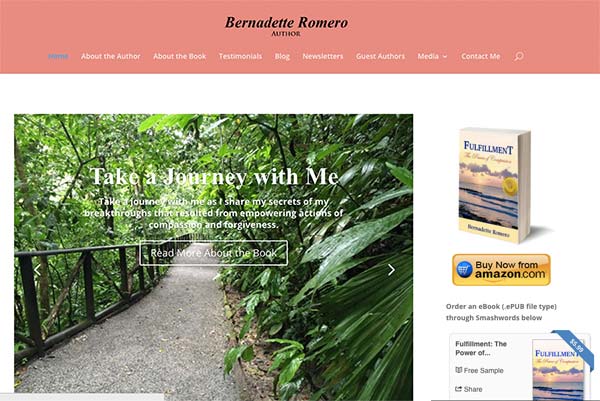 My recommended tweak …
I like the book on the right and that one could get it on Amazon.com. It shows you're an expert.
I recommend putting your face on the home page, a good headshot, and BE the expert. Visible and present.
Clients who pay well prefer to hire experts and gurus. Such clients are accustomed to investing in 1-on-1 help.
After image …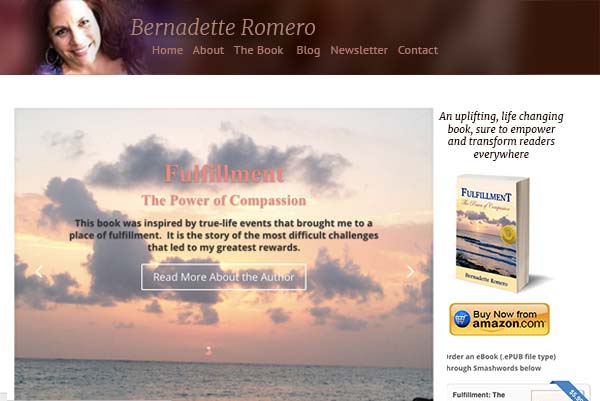 What do you think?
Like the suggestion? Have ideas to make it even better? I'd love to hear from you. Just comment below.