Coach Website Mistake on Free Consultations
When people come to your coaching website, it's not assumed by them that you are looking to take on clients. In fact, when many people arrive at a coach's website, they often have no idea what it is you offer.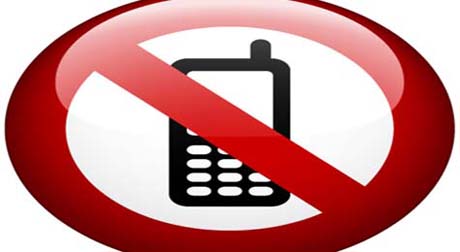 If your primary aim is to get clients, then you'll need to make that overly clear. And, remember, both clients AND REFERRERS – people who may tell others about you – need to get that you're taking on clients.
Most of the time I see coaches hide a feeble "free consultation" blurb mentioned on a page buried deep in their site. Frequently, I'll see no such statement and just a contact me page. Both ways just won't do.
Here are some great ways to make it clear that you're happily taking clients.
Have a services page dedicated to your 1-on-1 coaching – Make a page that explains how your one-on-one coaching service works. This tells them that YES, you are offering such help.
Have testimonials of clients about your 1-on-1 service – In your testimonials, have past clients describe what 1-on-1 coaching was like. Testimonials are great for telling people that you're active and available.
Make a page dedicated to contact you about coaching – Create a page titled "Work with Me" or "Get a Consultation" and outline the steps they need to take to get that initial consult. Dedicate an entire page to this – it's that important.
Make prominent invites throughout your site – In various places of your website include invitations. Think: a highlight box with an invitation. This can go within body content, in the footer or in the sidebar.
Avoid "Buy Now" Buttons hoping people will stumble along and just click buy.
People will need to talk to you by phone before dishing out cash for your coaching time. They will need to connect with you personally. They will need to gain trust with you. ALSO, your discussion with them provides a great opportunity to get them very excited about possibilities, which further helps you get them to commit to coaching.
Similarly, don't try the "call for pricing" trick.
People don't call coaches for "pricing" and don't shop around for a coach based on fees primarily. It's not that kind of purchase. It's not a "free estimate" kind of service.
An even better move: Consider developing relationships with visitors over time.
While there is a time and effort commitment in starting an email list, newsletter or other keep-in-touch strategy, keeping in touch over time really helps people develop a trusting bond with you. This is vital not only for selling coaching but for the coaching relationship.
It can be very easy to get started too. Here's how to start a keep-in-touch strategy in 32 minutes using my favorite list tool, AWeber:
How to Start a Keep-in-touch Strategy in 32 Minutes
Once they get to know you in a relaxed way, they will learn to like and trust you. Then you can invite them to discuss working together.
In sum, if you're aiming to get 1-on-1 clients, then let people know this clearly on your website. Make the process for contacting you to discuss coaching very clear, easy and prominent.