How to Start a Keep-in-Touch Strategy in 32 Minutes
So you want a website to get you clients right? You want to sell your coaching programs or products. You want a business to sustain you financially while you get to help people succeed. Great!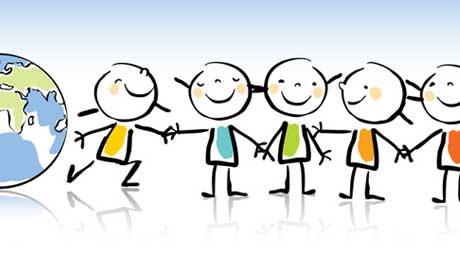 The problem is that many people, when they first come to your site, don't know you well enough; don't trust you enough; aren't familiar with you enough to act on buying or contacting you now.
This is especially true for one-on-one coaching – a typical big ticket item that requires a lot of trust building.
Also, visitors just may not have strong enough of a need at the time they come to your site.  But in the future they might!
This is where a keep-in-touch strategy kicks in.
If you can stay in touch, in a positive and helpful way, with people who come to your site, you will gain the opportunity in the future to sell to them, coach them, serve them and earn more income.
There are other methods to keep in touch like becoming friends on Facebook, liking your page, or subscribing to your blog via RSS. However, these methods give you less control over the communication.
Access directly to personal email gives you a very high degree of control over the frequency, the layout, and amount of content you can send. It's most ideal and simplest to manage: just send an email. Furthermore, everyone has an email address while not everyone has a Facebook profile or even understand how RSS works.
And it can be easy. Very easy.
If you've hesitated on starting a keep-in-touch plan, here's your chance to get one going in 30 minutes. I'm going to walk you through the steps using my favorite tool and a favorite among coaches, http://cstw.aweber.com (affiliate).
While there are others (I've used a few), AWeber is the best, in my opinion, for both ease of use and customer support. They are on top of their game.
Oh, if you're going to do this right now, take a look at your clock. I want you to check back later and tell me how fast you did it.
Step 1 of 6: Write a juicy invitation (5 minutes)
A juicy, benefit-rich invite is what gets people to sign up for your list. We are going to create an invitation with some umph!
Just open up MS Word or any text editor and write your invitation.
Here's an example you can work from for a health coach.
Become an Energetic Super Mom
with my weekly vitality-building
health tips by email.
Here's another example for a leadership coach.
Release Your Inner Leader
with my simple, one-minute
leadership tips by email.
As you can see there's a headline and supporting text. The headline has a big benefit your readers want and the supporting text simply adds more benefit. Benefit. Benefit. Benefit. ;D
Simply rework the above example to suit your offering.
Step 2 of 6: Copy and edit this warm welcome message (5 minutes)
The following message will be the first thing people get once they've confirmed their email address. It's your first chance to warm them up after getting onto your list.
Here's an example:
Hi [name].
It's great to be in touch!
This email confirms that I'm reaching you properly.
Going forward you can expect to hear from me each week with:
> Tips for fast energy boosting
> How to eat for sustained energy (no more mid-day crashes)
> How to make positive changes that last (no more quitting!)
> How to find and remove energy drainers (they are devious)
> How to get others to support you happily
> More lifestyle and food tricks most people don't know or use
Yours in happy support,
Coach Jane Powers
Energizing Busy Professional Women
http://www.EnergeticSuperWoman.com
555-555-5555
The main points in this welcome message are:
Be yourself, be excited to serve them, let a smile shine through
Remind them of the benefits of being on your list
Let them know what to expect with respect to frequency
Have your contact info available
Step 3 of 6: Sign up for Aweber (5 minutes)
I've tried several other email list service providers including ConstantContact and GetReponse and I've found, hands-down, AWeber to be the simplest and easiest to use.
They've got great customer support and they pass the "Kenn Test" for technology -> They are proactive about making updates to their services in ways that WOW me. If I find myself saying, "Damn, how'd they know I really wanted that?" or "SWEET! That's exactly what I wanted them to fix/update/enhance," then they pass the test.
Sign up here. It's a $1 for the first month.  If you don't make use of this service, just cancel it in the future.
http://cstw.aweber.com (affiliate).
Take a few minute to fill out the basic account info required. DO NOT dilly dally with their tutorials or other settings, tools, or reports. Our goal is to GET STARTED. You can toy around with the other features later.
Step 4 of 6: Add your welcome message (from step 2 above) as a "Follow Up" message (5 minutes)
Once logged into your account, simply click on "messages".
Click on the right side "down arrow" of the big green button and select "plain text message"
(again, save html messages or graphical content for LATER!).
Add a subject line like: "It's great to be in touch!" or "Thanks for subscribing!"
Then add your text into the body area
Save it.
Test and preview it to confirm it looks good.
Note: Since this is your first follow-up message, it will be automatically sent immediately to anyone new to your list. It's your default welcome message.
You'll see how it works when you test it out (our last step below).
Step 5 of 6: Create your signup box in AWeber and add it to your site (10 minutes)
This is very easy if you're making your own updates to your site. If you're using a web designer, then you'll need to email him/her to do it.
Inside AWeber, simply go to "web forms" and "create new form".
Use the default form they give you.
Delete the "footer".
Delete the "powered by aweber" section.
Click to edit the "header" and put in your text from #1 above.
Make the text black and click SAVE.
Click the background color box and choose white.
Click the gradient box (next to the background box) and the gradient will disappear.
Then click "Save web form".
Then click on "publish" (skipping the "settings" area as we will keep the default setting).
Then, if you know how to add html to your site choose "I will install my form", OTHERWISE, click the "My Web Designer will install my form" and fill out the form to send the details to your web designer. Be sure to include a note to your web designer to put the form prominently on your site in the right area above the fold of your site.
If you install your form yourself, I suggest using the javascript snippet for ease of installation.
Step 6 of 6: TEST! TEST! TEST! (2 minutes)
If you've got to wait for your web designer to do it, then you're done for now. OTHERWISE, if you've added the update to your site yourself, then test it out by subscribing to your form.
You may have to do a "Send/Receive" or otherwise fetch email if your email program checks periodically.
Congrats! And your future steps.
You've got your email list KIT strategy framework in place. AWESOME! And you did it in a fast, painless way. Way to go!
Your next step is to decide upon some frequency of keeping in touch and your first email message to your group.
Here's my suggestion for newbies.
Each week (or at least monthly), write a short 400ish word article. Use a "How to (accomplish x)" or "Keys to (overcoming Y)" as your first type of article. For example, "How to Set Exciting Goals" or "Five Tricks to Staying Accountable to Succeed".
Send this article along with your contact info and an invitation to contact you to discuss working together (your free consultation). This is known as a "broadcast message" in AWeber since you're "broadcasting" it to your list.
Publish this article to your website as well so that visitors who are not on your list can see it as well. A blog would be a great place to post it.
To summarize this process, you're essentially sending one small article along with an invitation to contact you for coaching. A mini-newsletter if you will. One that can be done very fast with minimal hassle and still be valuable to your list.
A future item
Your next great move for getting a higher percentage of people to signup for your email list is to create a juicy  freebie that people get immediately upon subscribing to your list. An easy way to do this is to create a simple report. A pdf is great for this.
A quick writing tip
Often, our inspiration and writing juices come in waves, and not necessarily every Monday morning at 8am. Thus, it's a good move to write or draft a bunch of articles at once. Ride the creative waves!
In summary
People will come and go from your site. Getting them to stick around by implementing a keep-in-touch strategy is a smart way to generate future sales and referrals. Try http://cstw.AWeber.com (affiliate) as your email list service – they are a leader in this arena.
How fast did you get it going?
Was it easy? Get stuck? How long did it take? How fast did you get it done? Any stuck spots? Questions? I'd love to hear it.