To improve Ed Herzog's Life coaching website for client-attraction, here are before-and-after images along with my suggested tweak.
If you want me to review your coaching website schedule some quality time with me here and we'll find high-impact yet easy-to-do enhancements to improve your website for client-attraction.
Before screenshot …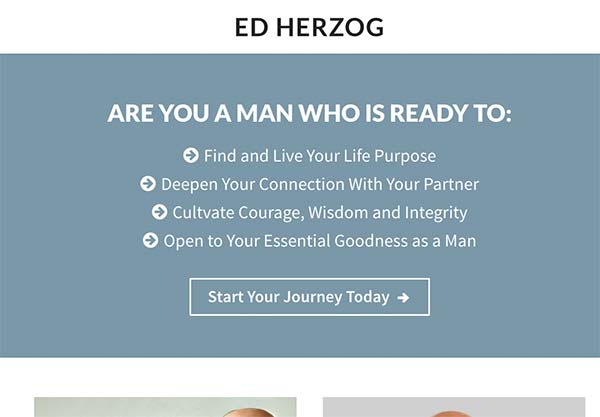 My suggested tweak for client-attraction …
I love the domain name as it's simple, short, easy to spell.
I also like the simple layout of your site and that your copy is focused on the visitor. Nice.
The biggest thing I'd suggest is more copy that motivates me to want to engage with you. The top of the home leaves me feeling a bit empty. I'd engage people right there and get rid of start journey button – moving that page's content to the home.
It's more personal, engaging.
Few other pet peeves: Have a consistent menu so people don't get lost.  Get rid of links opening in new windows as it clutters the browser and makes it hard to click back.
Also, typo "cultivate" on the home page.
After screenshot …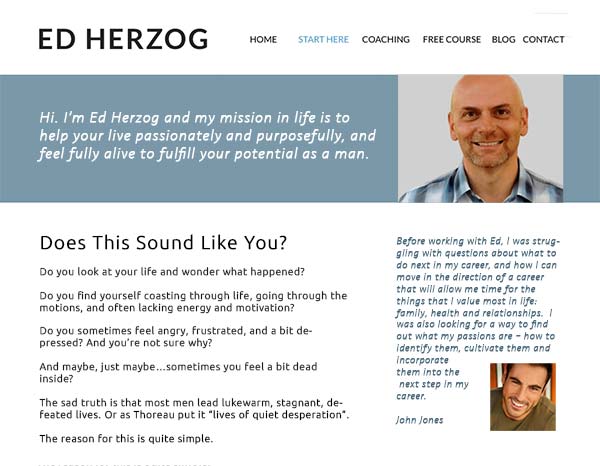 What's your take? Got ideas to improve further? Dislike something? Love to hear from you. Comment below.