Before-and-After for Linda
To improve Linda Berger's empowerment coaching website for client-attraction, here are before-and-after images along with my suggested tweak.
If you want me to review your coaching website schedule some quality time with me here and we'll find high-impact yet easy-to-do enhancements to improve your website for client-attraction.
Before image …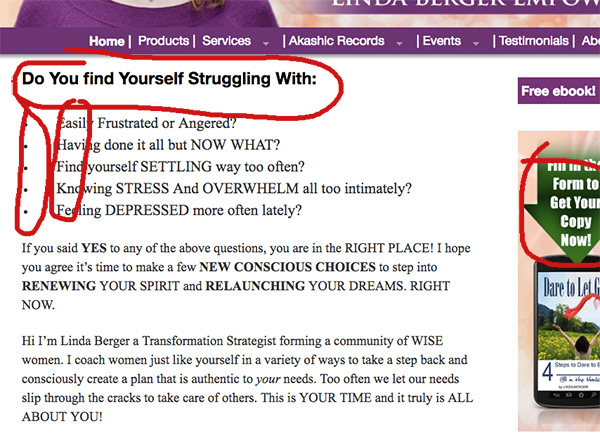 My recommended tweak …
I really like how your message feels, the words in your 3R formula. Also, your smiling face prominent is a big plus for me. Nice job. I feel like you read my book 😉
What really sticks out for me is copy, structure and capitalization – a bit all over the show. (I'm guilty of this, so I can't throw the first stone). I'd clean it up while keeping your excited voice style.
After image …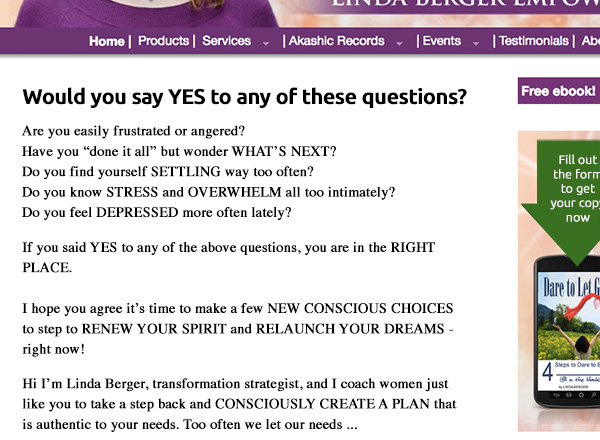 I'd love to hear your thoughts, just post below.