Coaching Website Tweak for Ciara
If you want me to review your coaching website schedule some quality time with me here and we'll find high-impact yet easy-to-do enhancements to improve your website for client-attraction.
Below is a before-and-after visual for one suggestion to to grow Ciara's list. Her life coaching website is here.
Here's the before screenshot …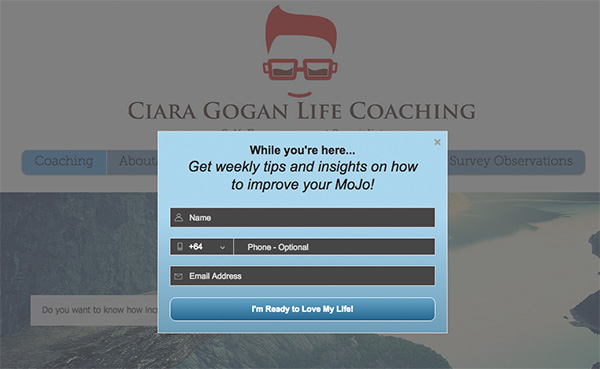 Here's my suggested tweak …
I like the cool logo (make that smaller to the left, too much of a space hog).
I also like that you have a prominent opt-in box to keep in touch. It's a good marketing move to grow a list.
But I'd make that invitation to join your list incredibly irresistible. Two things I'd do is highlight more value for joining your list and give them something they can instantly digest like a pdf download or video.
Here's the after screenshot …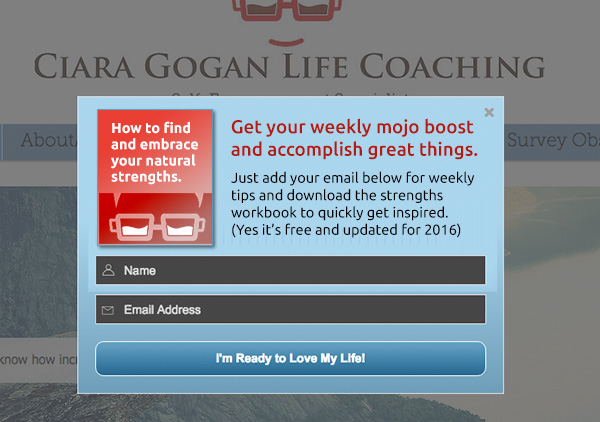 What's your take? Got ideas to improve further? Dislike something? Love to hear from you. Comment below.