Website Client-Attraction Tip for Lawrie
To improve Lawrie Scott's life coaching website for client-attraction, here are before-and-after images along with my suggested tweak.
If you want me to review your coaching website schedule some quality time with me here and we'll find high-impact yet easy-to-do enhancements to improve your website for client-attraction.
Before screenshot …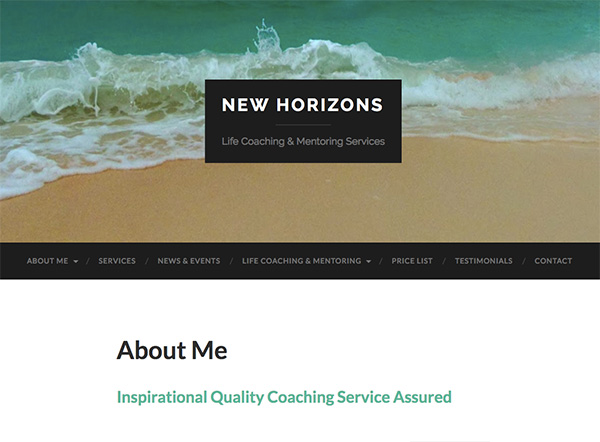 My suggested tweak for attracting more clients to your website …
I like the tagline "Life Coaching & Mentoring Services" because it helps me quickly understand your site. That's actually a big plus compared to so many other sites I've reviewed. Beach picture works well too … how often are we on the beach pondering life? Great visual.
I suggest getting your face (the coach they want help from) along with a strong statement (not "what is coaching") up to the top of the home page – highly visible. I took some copy buried in your site for this.
Here's the after screenshot …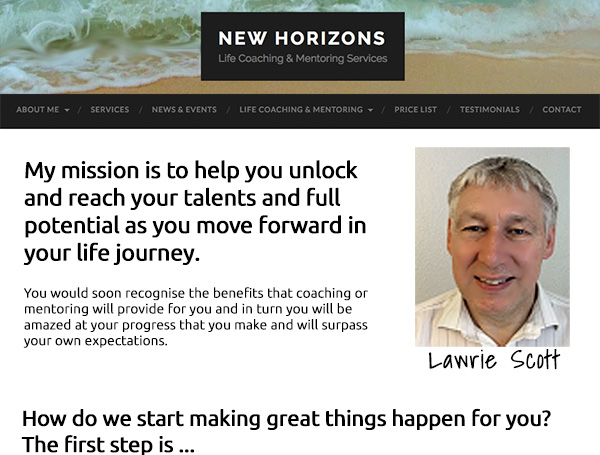 What do you think? Like the suggestion? Have ideas to make it even better? I'd love to hear from you. Just comment below.