Website Client-Attraction Tip for Steven
To improve Steven Logreira's website for client-attraction, here are before-and-after images along with my suggested tweak.
If you want me to review your coaching website schedule some quality time with me here and we'll find high-impact yet easy-to-do enhancements to improve your website for client-attraction.
Before image …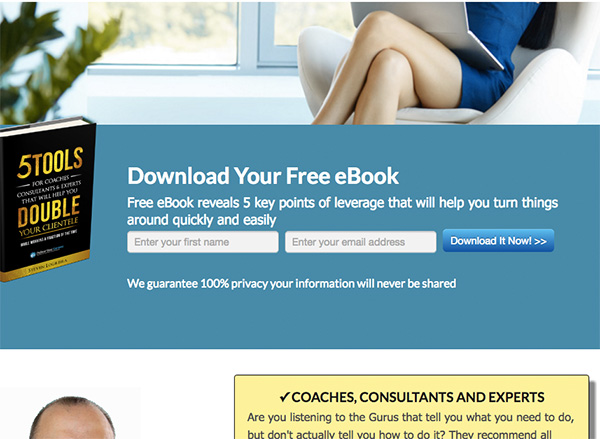 My recommended tweak …
I like the fresh, modern layout and I bet it's good for mobile devices. Also, I like the clear message in big letters and that it's centered on the pain of tech overwhelm. Nice. Also like that your freebie and email list offer are prominent. Good.
I suggest making the benefits clearer. As it stands, I can't read the book cover other than "5Tools" and "Double". Also, in the text, the only value I see is "turn things around quickly" – which means little to me. I'd go back to the pain which is frustration and overwhelm with implementing technology.
Also, your tagline under the logo is too tiny to read – just get rid of it.
After image …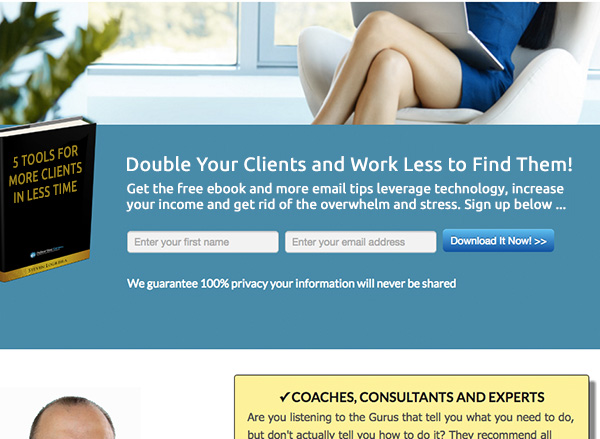 What do you think? Like the suggestion? Have ideas to make it even better? I'd love to hear from you. Just comment below.