Before-and-After for Virend and Verusha
To improve Virend and Verusha Singh's laws of success book website for client-attraction, here are before-and-after images along with my suggested tweak.
If you want me to review your coaching website schedule some quality time with me here and we'll find high-impact yet easy-to-do enhancements to improve your website for client-attraction.
Before image …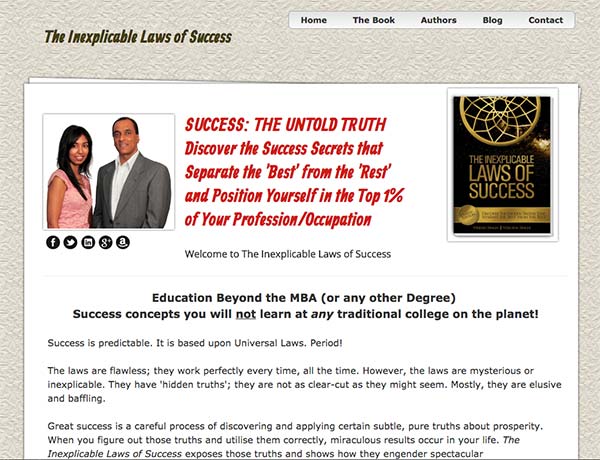 My recommended tweak …
I like your domain name as it tells me what your site is about, increasing success. Great!
Two things jump out at me as a first time visitor and someone who doesn't know you.
1. Put your name on the top of the home page so I know who you two are.
2. Get those testimonials (Brian Tracey and Deepak Chopra) up high on the page because they give lots of credibility as they are known gurus.
The simply placed menu is well located and small. Nice job there.
After image …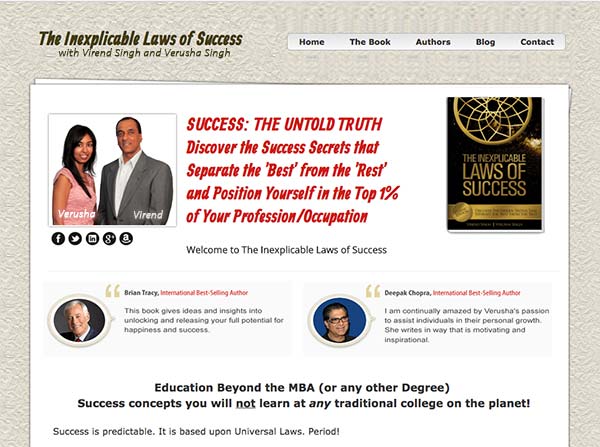 Does this spark any reactions, thoughts, ideas or suggestions? Let's hear it! Post below. 😉